As Seen In
Highly popular! Diipoo is a brand that you can trust.
Reviews
Everyone loves Diipoo! Our satisfied customers are the best advertisement.
Gallery
Are you still hesitating? Check out the detailed pictures of custom anime T-shirts. Different colors, different anime patterns, and different positions all have details. Order a piece of anime T-shirt now!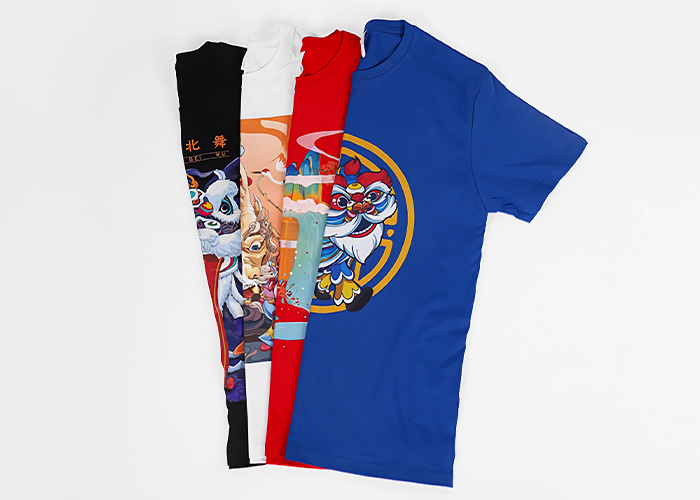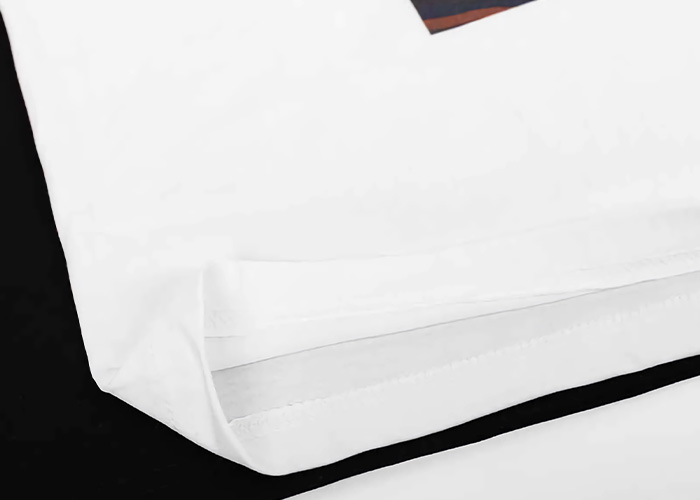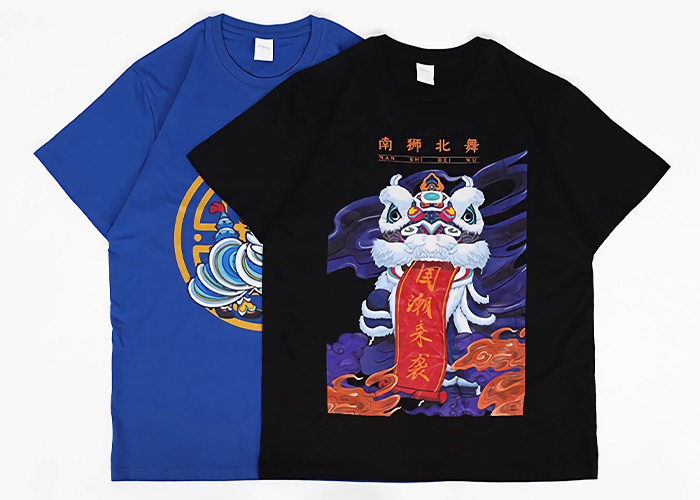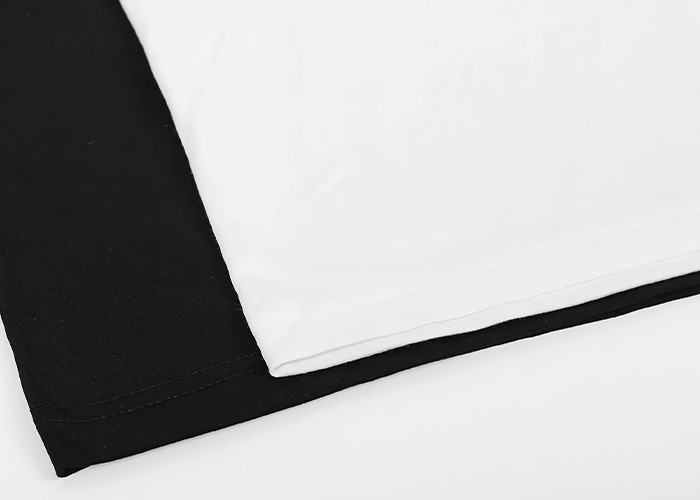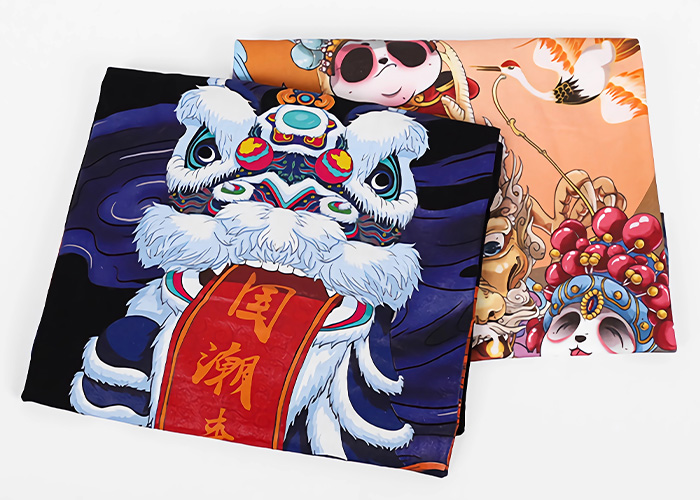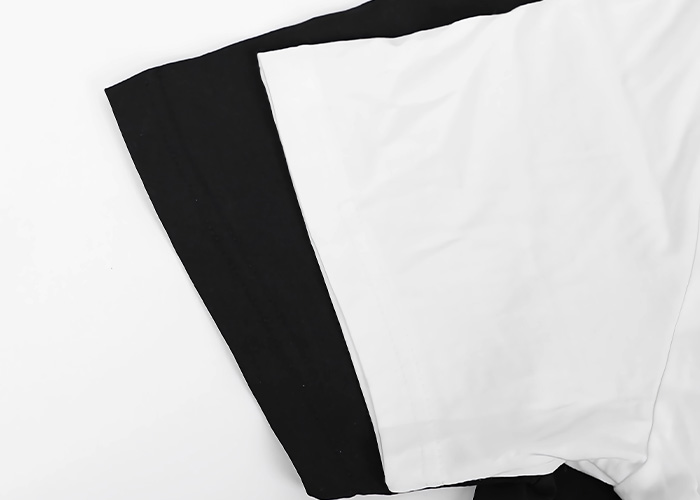 Size
The sizes of multiple anime T-shirts are suitable for both boys and girls. Please refer to your height and weight, and you will be able to choose the anime T-shirt that fits you.
| Size | XS | S | M | L | XL | 2XL | 3XL |
| --- | --- | --- | --- | --- | --- | --- | --- |
| Clothes Length | 64 | 68 | 70 | 72 | 74 | 76 | 78 |
| Chest | 44 | 48 | 50 | 52 | 54 | 56 | 58 |
| Sleeve Length | 18 | 19 | 20 | 21 | 22 | 23 | 24 |
| Reference Height (Cm) | 160 | 165 | 170 | 175 | 180 | 185 | 190 |
| Reference Weight (Kg) | 45-53 | 50-60 | 55-65 | 62-70 | 67-76 | 71-79 | 79-81 |
How to Customize Anime T-Shirts?
Diipoo offers high-quality printing technology and pure cotton fabric. You can customize the color of the T-shirt, whether it is on the front or back. Upload the anime image you want to print on the T-shirt, ensuring that your image is in high definition. Even NSFW images can be produced by us. Finally, make adjustments according to your needs. You can choose the size, position, and color of the image. After confirming your design, you can select the desired size and quantity and proceed with payment. We will ship the anime T-shirt to you within a week.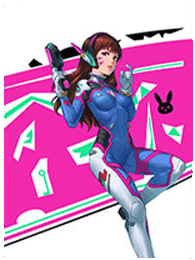 Upload Anime & Game Pictures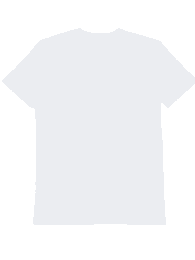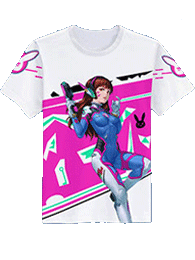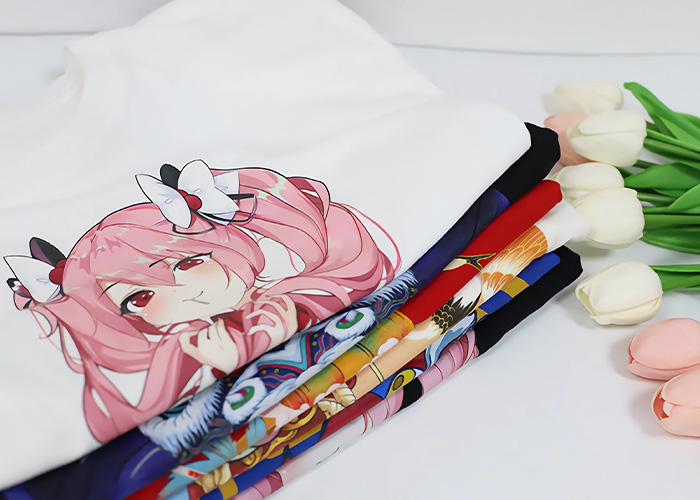 Anime T-Shirt Round Neck Design
👕 Classic round neck T-shirt design, inner collar sweatband flattened and shaped, comfortable and not easily deformed. Whether it is daily wear or sports, it can make you feel a comfortable and free wearing experience.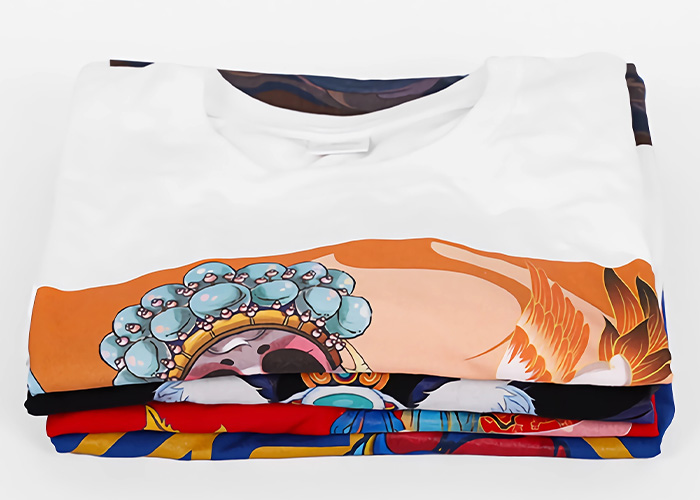 Comfortable Pure Cotton Fabric
🌟 100% pure cotton fabric, moisture-absorbing and moisturizing, keeping your skin dry and more comfortable. At the same time, it has stronger heat resistance, allowing you to wear it in hot weather.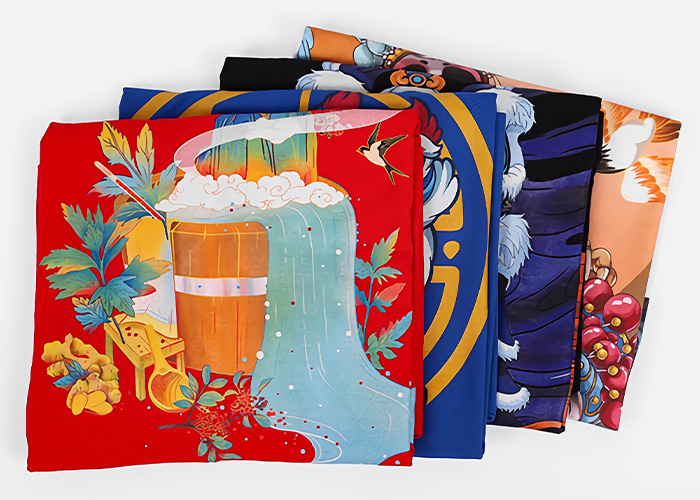 Personalized Design of T-Shirt Patterns
🎨 Delicate and clear patterns, the printed anime patterns are very exquisite, making your T-shirt more personalized and making you stand out in the crowd. It is not only suitable for yourself to wear but also an excellent gift for friends and family.
Anime T-Shirts Printing Process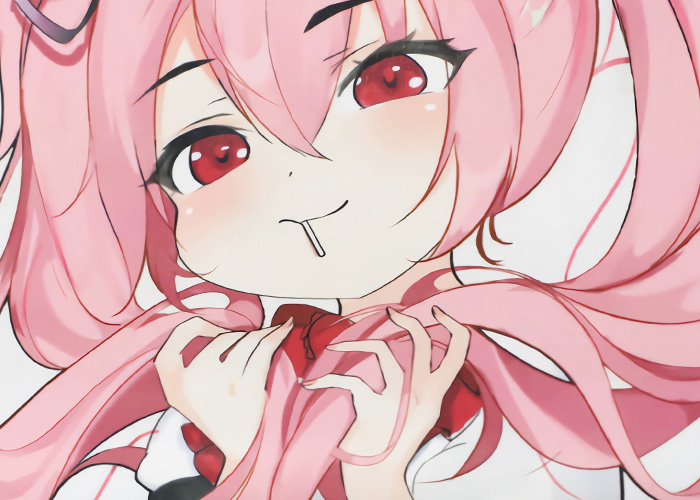 Hot Stamping Process
Multiple colors can be printed at the same time without affecting the base shirt. The patterns are clear and vibrant, with strong color fastness for the printed patterns. There is a slight sense of gumminess, making it suitable for small area designs.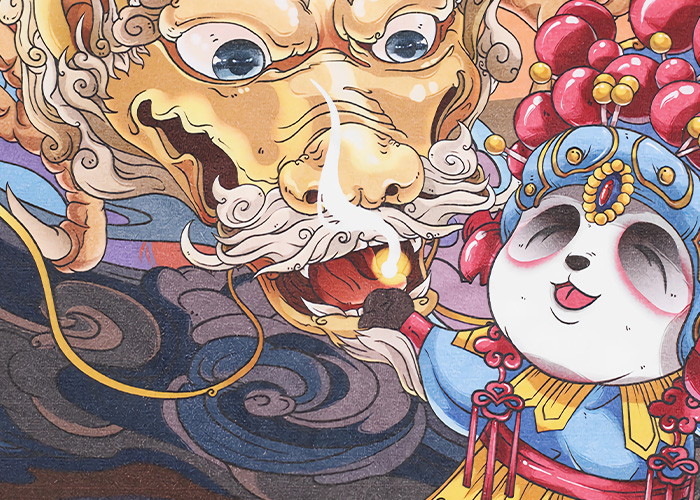 Direct Printing Process
The fabric fibers of the pattern-penetrating anime T-shirt allow for printing large-area patterns without affecting breathability and comfort. The patterns are long-lasting and vibrant, resistant to fading after washing, and safe for the environment.
Cleaning Anime T Shirt Method Soak the T-shirt in warm water, add an appropriate amount of laundry detergent, gently rub it, rinse it with clean water, squeeze it out, and air dry it. Put the Diipoo anime T-shirt in the washing machine, select the appropriate washing program and temperature, add an appropriate amount of laundry detergent, wait for the washing to complete, and then take it out to air dry.
XS, S, M, L, XL, 2XL, 3XL.
PSD, JPEG/JPG, PNG

After receiving the order, Diipoo will process the customized products within 3 days.
Due to these being custom anime t shirt, there may be a 1-3 millimeter deviation during the printing process. We appreciate your understanding.
Avoid using bleach as it may damage the color and fabric of the Diipoo T-shirt.
Fold the anime T-shirt neatly and place it in a dry, well-ventilated area.
If you have any questions or concerns, please contact us at [email protected].
*This doesn't include our 2-5 day processing time.
Custom Anime T-Shirt Process
Diipoo offers custom anime t-shirt services with a minimum order quantity of one piece. Choose between single-sided or double-sided printing, and you can create and print your own anime t-shirt.

Choose an image for your anime T-shirt
By selecting different sizes of T-shirts, you can create personalized anime T-shirts, and their prices are the same. Whether it's a One Piece T-shirt, Bleach T-shirt, or even a cute anime T-shirt, Diipoo can customize them.

Upload the image to Diipoo
Select the correct image from your phone or computer, and then use our online design tool to make adjustments. The anime T-shirt design tool will capture all the details of the image, and Diipoo will print it correctly.

Diipoo is ready to serve you at any time
We can customize high-quality and affordable anime T-shirts according to your design, whether you are in the United States, Canada, Singapore, the United Kingdom, or Australia. Diipoo will ship anime T-shirts to any country or region in the world.
Can I sell anime T-shirts?
Diipoo can also sell anime T-shirts. We will not paste any company information on the package. Sephni and Furola are professional platforms for selling anime T-shirts, where you can sell various anime T-shirts to your fans.
Where can I buy anime T-shirts?
Diipoo can customize your own anime T-shirt. You can find many images on Pixiv, X, and Google Images, and then choose Diipoo to customize the anime T-shirt. You can also choose online stores for anime exhibitions. Some anime brands and production companies also sell their own anime T-shirts on official websites.
How to make an Anime t-shirt?
Diipoo provides a custom t-shirt service where you can upload your own image, select the size, and finally place an order to purchase a customized Anime t-shirt. Diipoo offers two printing techniques that fully meet your needs.
Can you customize oversized anime T-shirts?
Diipoo can customize oversized anime T-shirts, and you need to choose the Direct Printing Process. Oversized anime T-shirts are T-shirts with anime characters or related patterns printed on them. They usually have a larger printing area and more vibrant colors than regular T-shirts. These types of shirts are often collectibles for anime fans or cultural enthusiasts, and they can also be worn as everyday clothing or for participating in anime-related activities.
Can you customize an anime back print T-shirt?
Diipoo can customize back print T-shirts, and you can customize both the front and back colors and patterns. Back print anime T-shirts are T-shirts with anime characters or related patterns printed on the back. These shirts usually have unique designs and visual effects that can attract people's attention.
Can you use an anime theme for t-shirt copyright?
If you use it for personal purposes without copyright concerns unless you are making a profit from it, this is risky. When using Anime themes as t-shirt copyrights, you need permission from the copyright owner. Using Anime themes as t-shirt copyrights without obtaining permission from the copyright owner is illegal.
How much to purchase printing right to anime t-shirt?
The price of purchasing printing rights for an Anime t-shirt varies depending on different copyright owners. You need to contact the copyright owner or authorized agent to obtain pricing information for printing rights.
Why aren't there 3XL sizes for Anime shirts?
Diipoo has 3XL sizes available for customization. The sizing of Anime shirts is usually determined based on market demand and production costs. If there is low market demand or high production costs, it may result in certain sizes not being produced.
24/7/365 Customer Service
Diipoo is here for you! Whether you have questions about our products or want to discuss other topics, we are happy to answer all of your questions.
3-7 day Shipping Time
The fastest shipping time is 3-7 days, and we also offer global shipping to any country or region of your choice.
50,000+ Satisfied Customers
More than 50,000 people have chosen Diipoo's custom product services. We treat every customer with care, whether they are an artist or an ordinary user.