As Seen In
Highly popular! Diipoo is a brand that you can trust.
Reviews
Everyone loves Diipoo! Our satisfied customers are the best advertisement.
Gallery
Are you still hesitating? Check out the actual photos of Diipoo's customized blankets with pictures.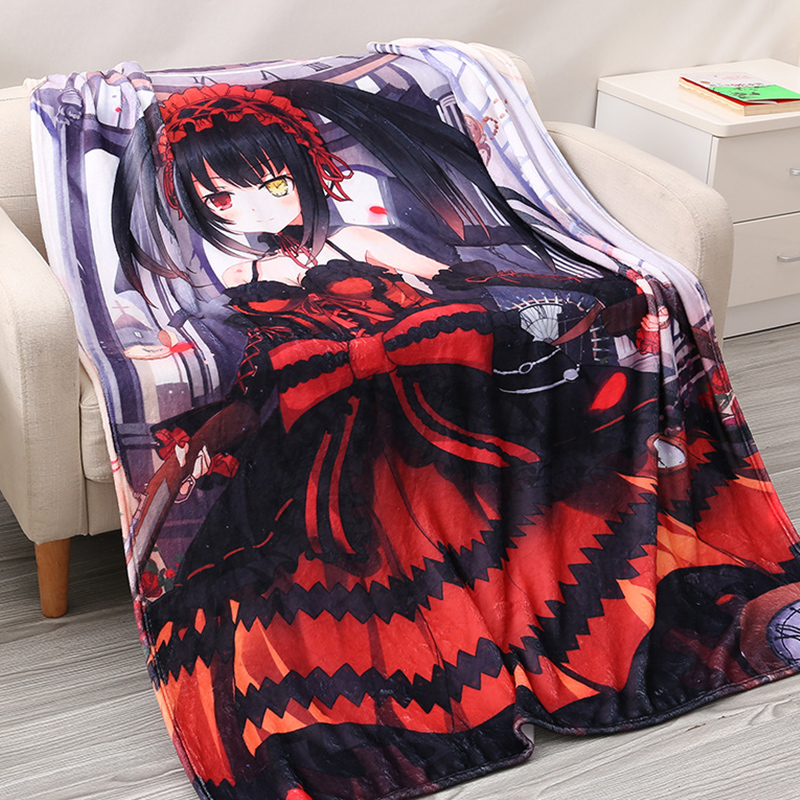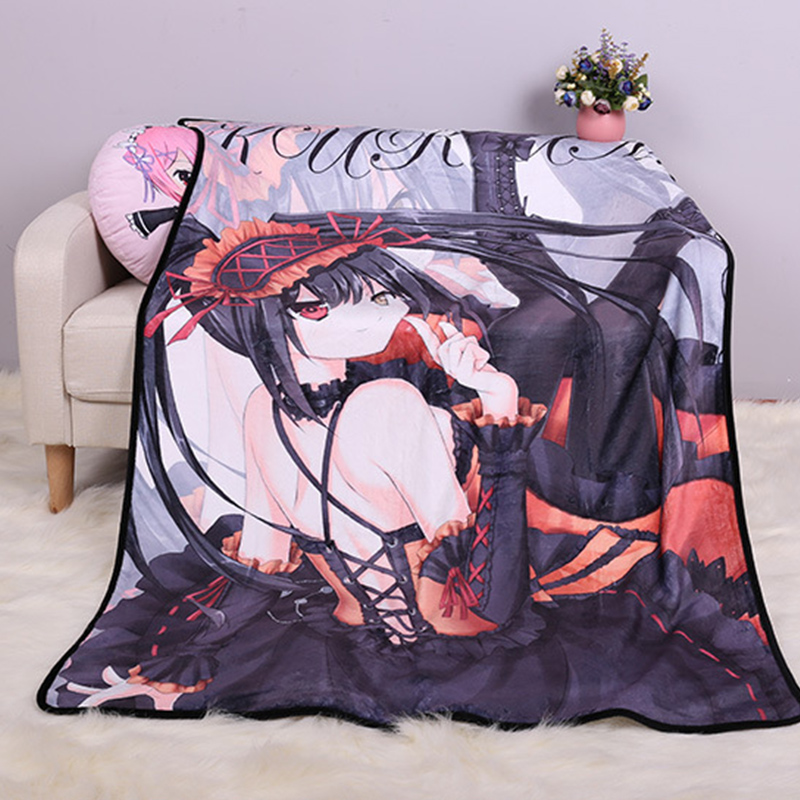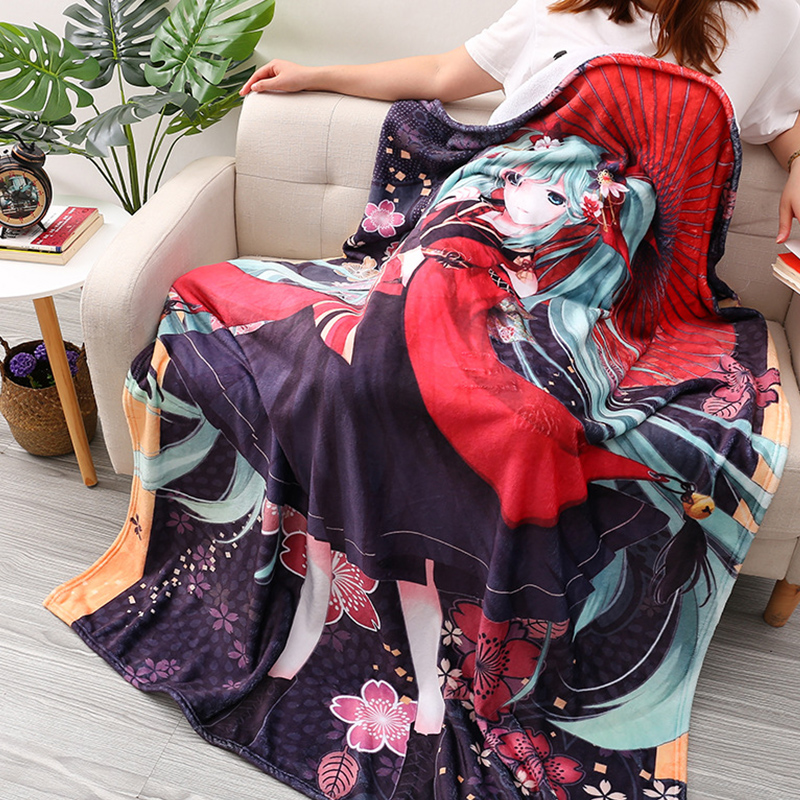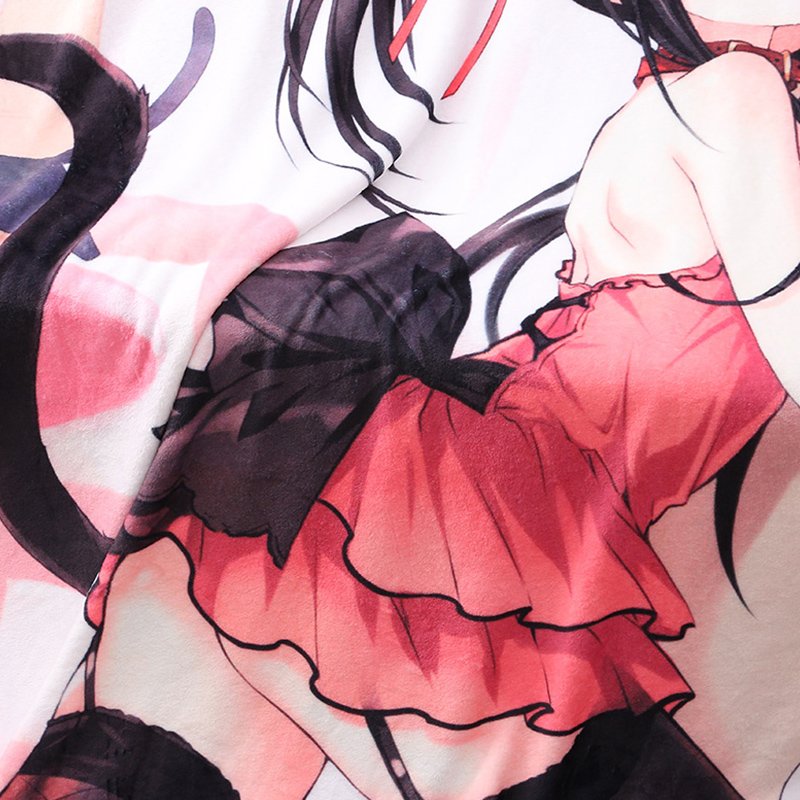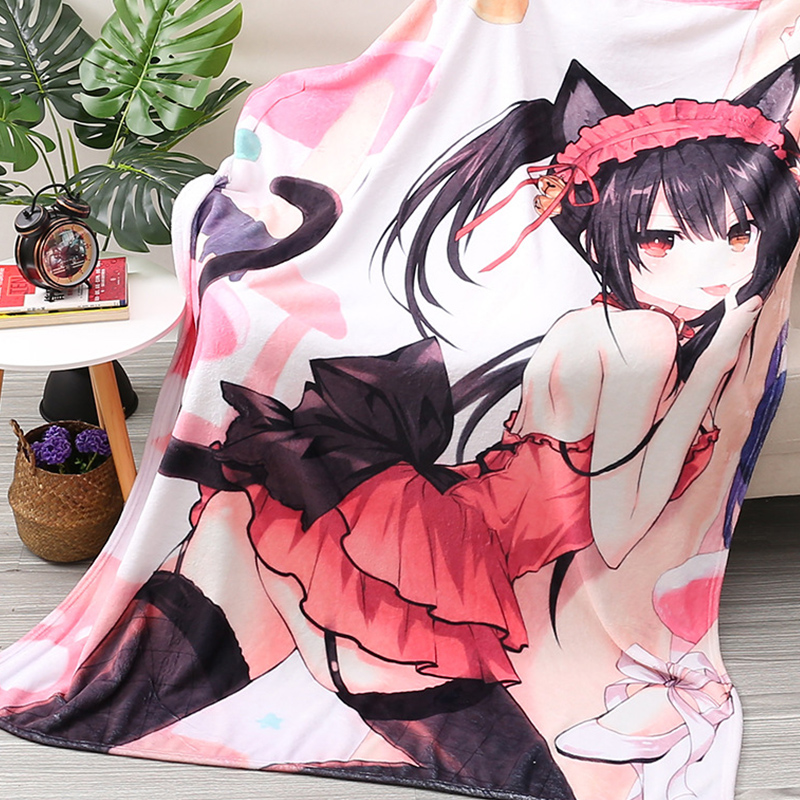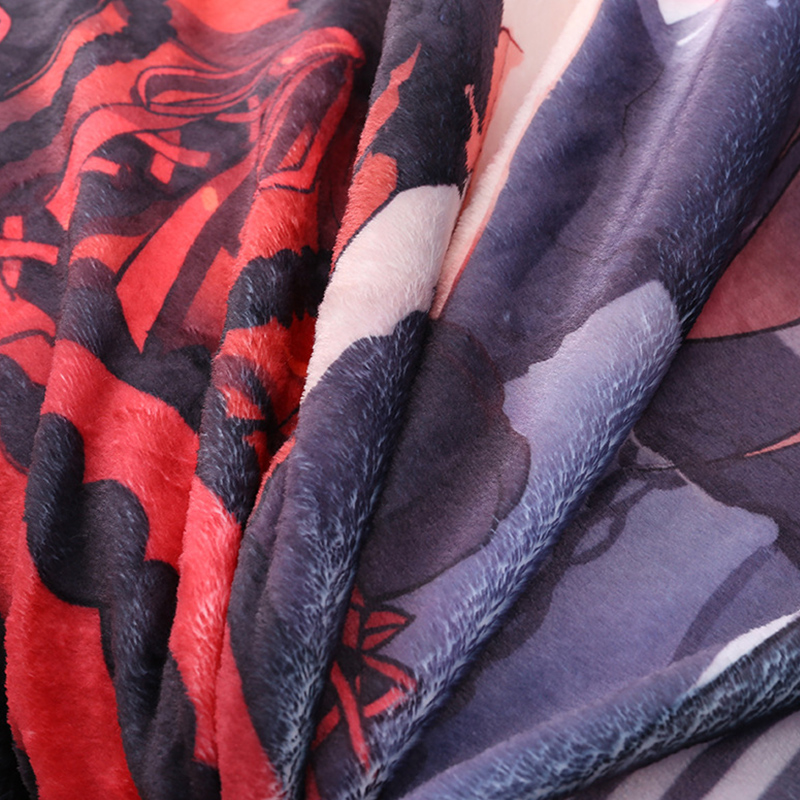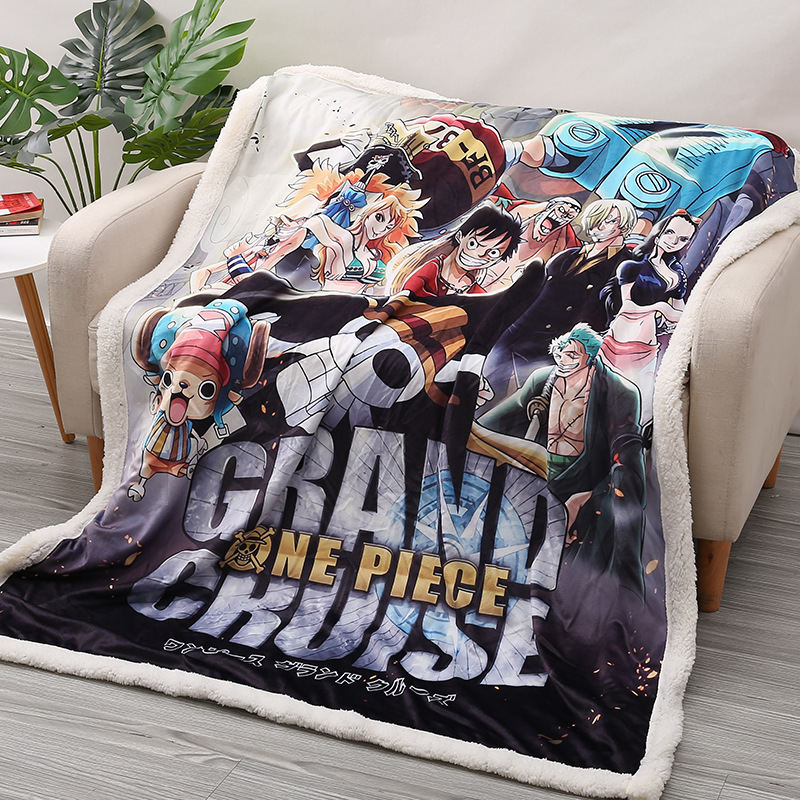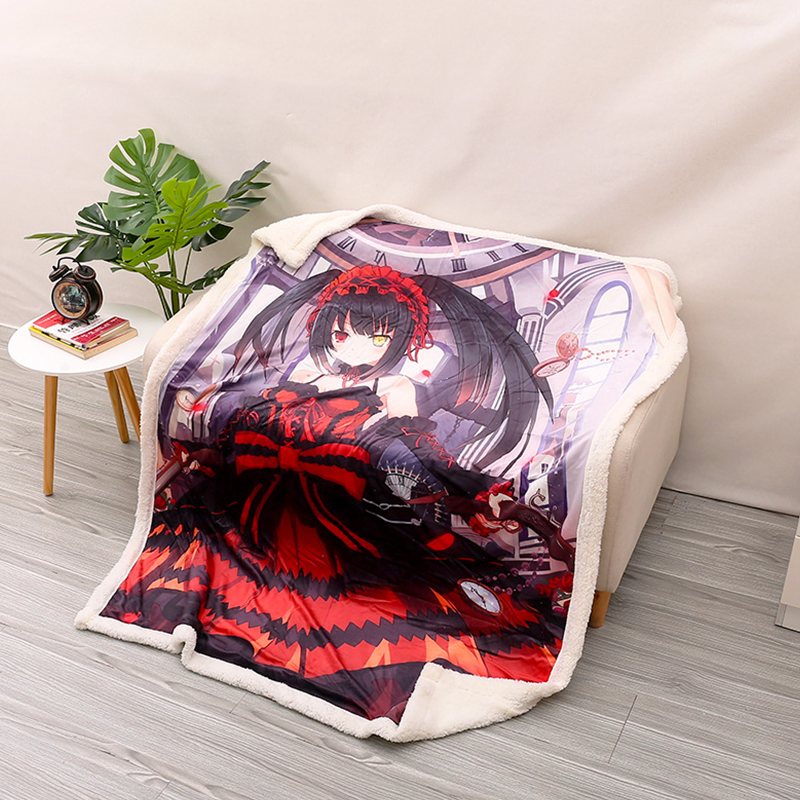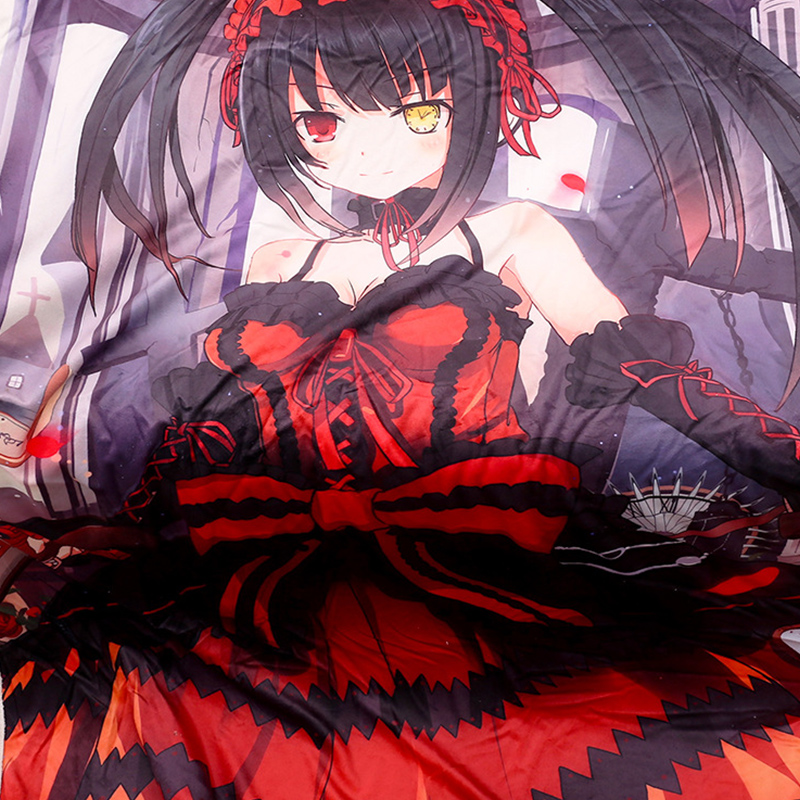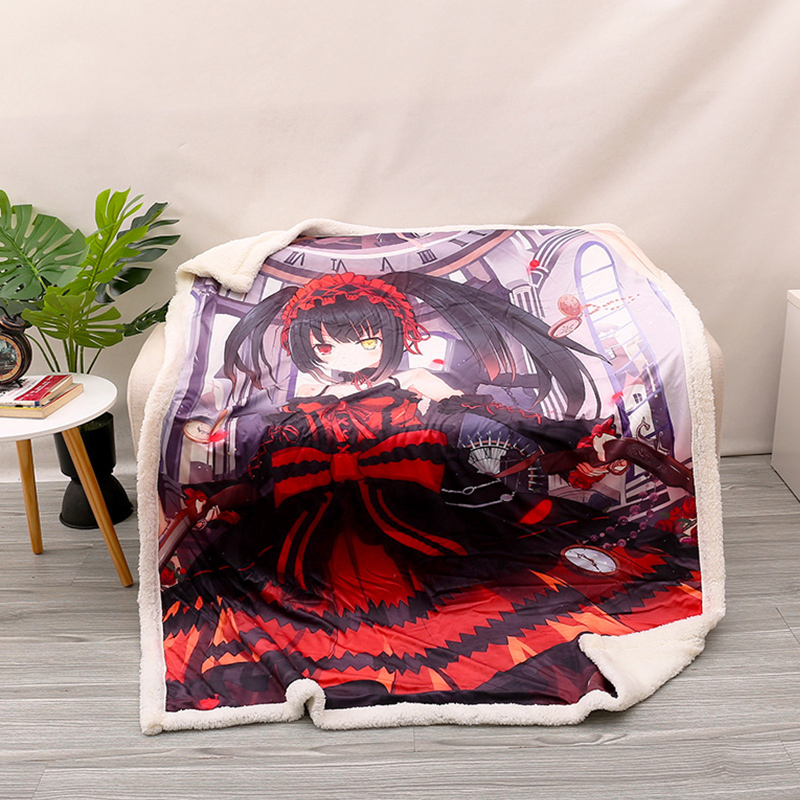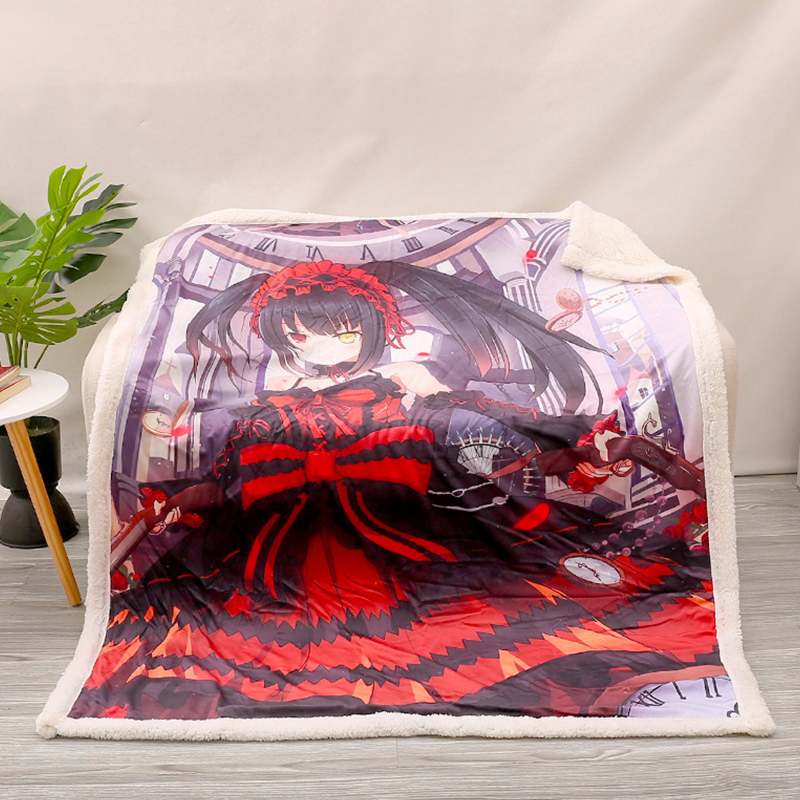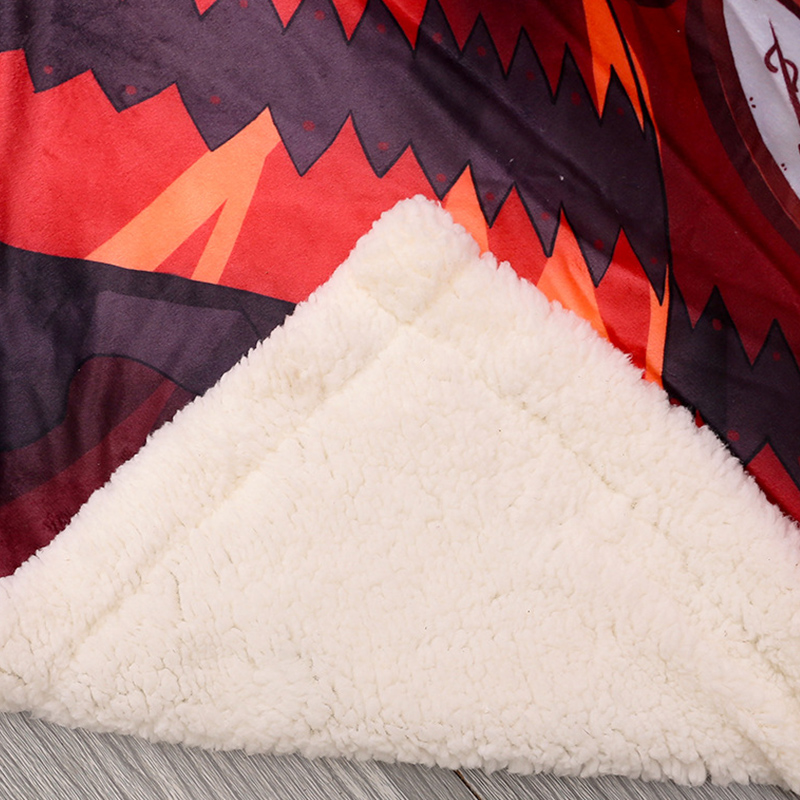 Blanket Fabric
Currently, Diipoo offers two types of cartoon blanket fabrics for you to choose from. The flannel blanket fabric is lightweight and breathable, while the lamb wool blanket fabric is thick and warm.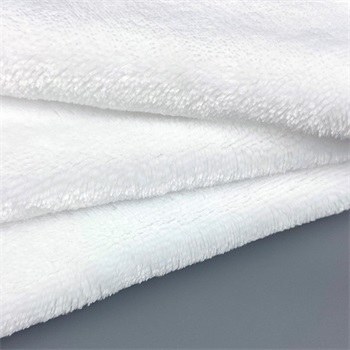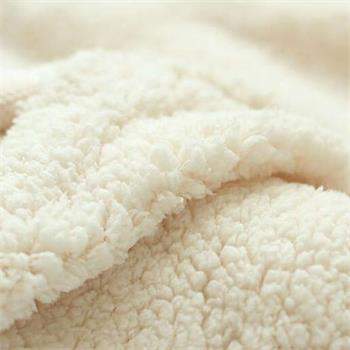 The Usage Scenarios of Blankets
Diipoo's custom blankets are soft, comfortable, and have good elasticity, making them suitable for various scenarios. We can cover all usage scenarios in the bedroom, on the sofa, or outdoors in a car.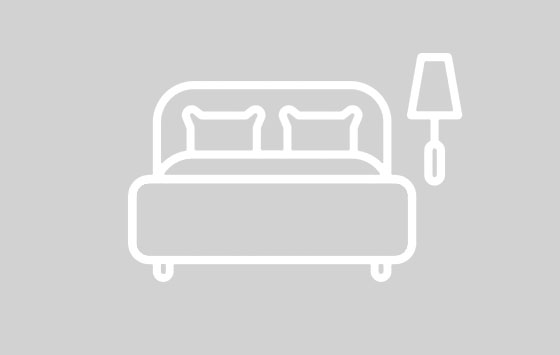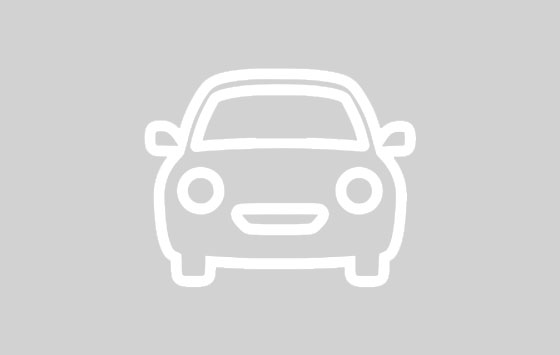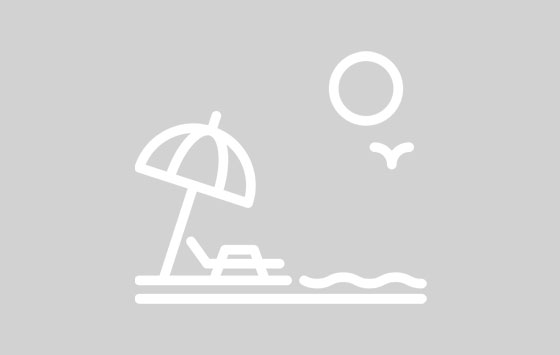 How to use Diipoo to customize blankets?
You can use any image, whether it's a portrait, anime character, scenery from a game, or even NSFW images. Diipoo will adjust the image according to your needs. We offer customization options for photo blankets, pet blankets, baby blankets, and car blankets.
Product Introduction
Customized blankets are products that can be used multiple times and are suitable for all seasons. They are skin-friendly and comfortable, making them essential for your family. Start enjoying your life by customizing blankets with photos from Diipoo.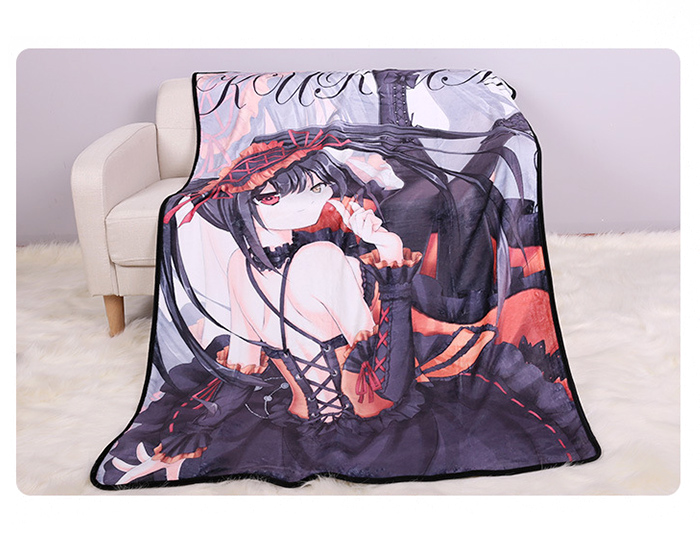 Insulation Function
The fleece blankets are made of thick, dense, fluffy, and warm materials. They are especially suitable for autumn and winter. Flannel blankets are lighter than fleece blankets but still provide warmth. They come in various colors, making them perfect for spring and summer.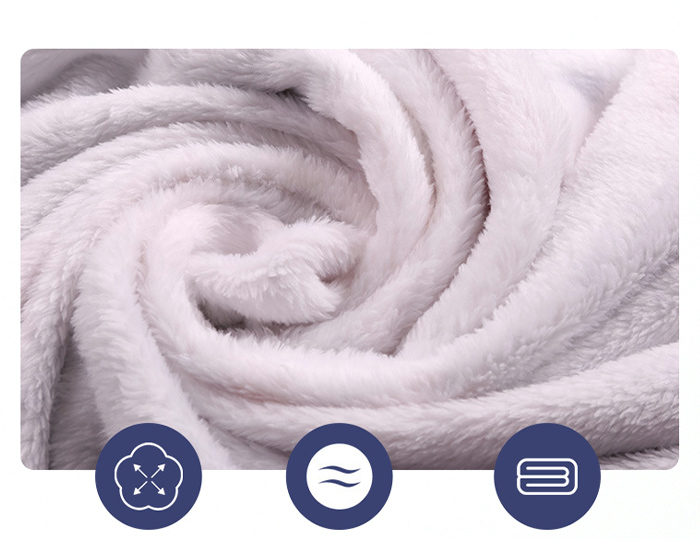 Comfort Function
The customized blanket fabric is soft, temperature-regulating, warm, fluffy, comfortable, skin-friendly, and healthy. The soft and cozy blanket will make you feel relaxed.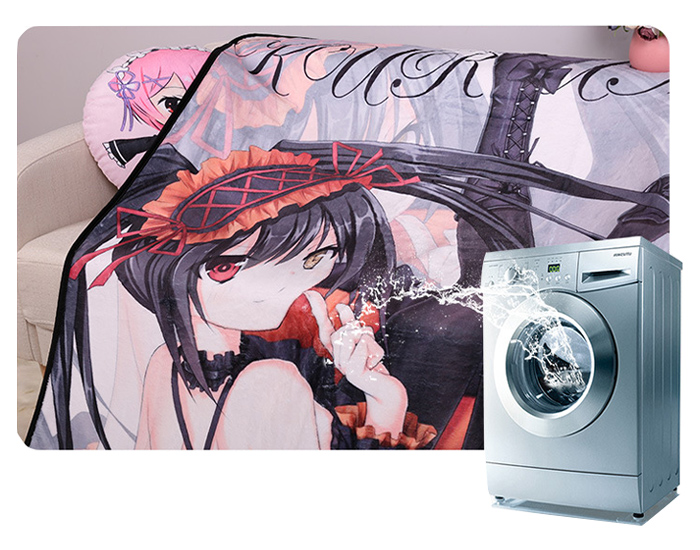 Cleaning Function
Diipoo blankets are easy to care for and clean. They do not pill or fade. Shaking can remove dirt and dust. The blanket can be machine-washed or hand-washed and should be laid flat to dry.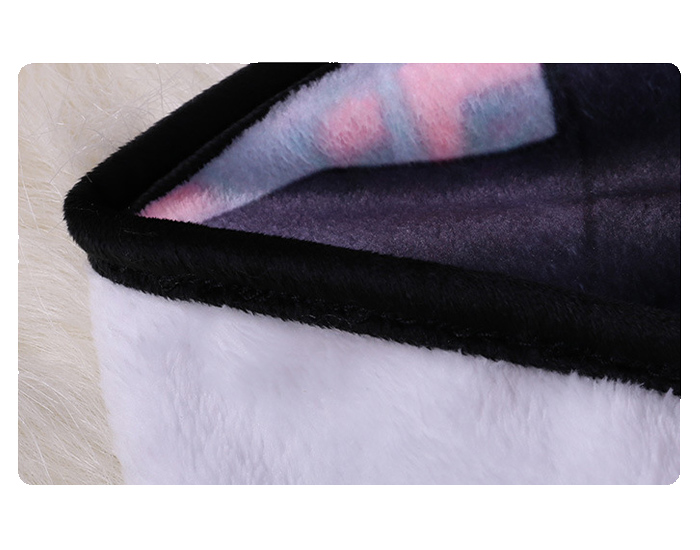 Decorative Function
Diipoo blankets look great wherever they're placed. They can be printed with beautiful, clear, and safe images to add color and style to any room.
Custom Blanket Maker
Diipoo can customize different types of blankets for you. Using the Diipoo online design tool, single-sided and double-sided printed blankets are priced the same. Diipoo's blankets have a maximum size of 150×200 centimeters, but we can customize them to any dimension. You can use images to personalize the blankets, such as photos of your child's name, company logo, or even pictures of your pets.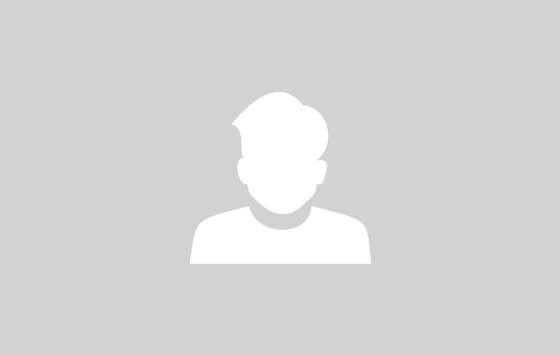 Custom blankets with photos
You can customize blankets with any photo and high-definition printing, and they are breathable and comfortable;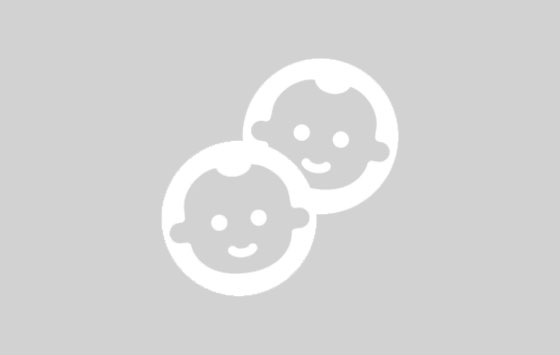 Custom baby blankets with name
Customize baby blankets with names which have commemorative significance as the child grows up;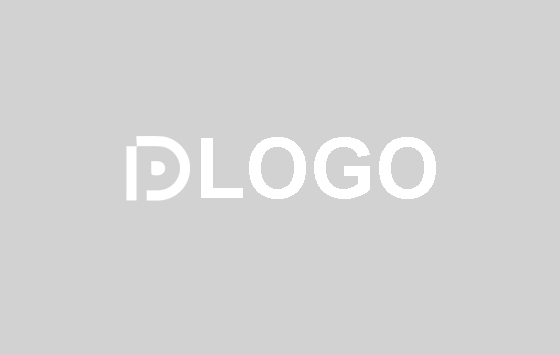 Custom blankets with logo
Customize company logo blankets to showcase a unique brand;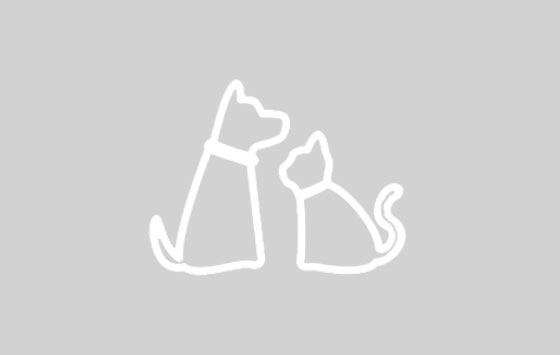 Custom blanket with pet face
Customize pet blankets for more fun with fluffy blankets; Customize unique blankets using photos of dogs and cats.
Did you know that one product has multiple uses?
You're not just buying a blanket; you're buying warmth!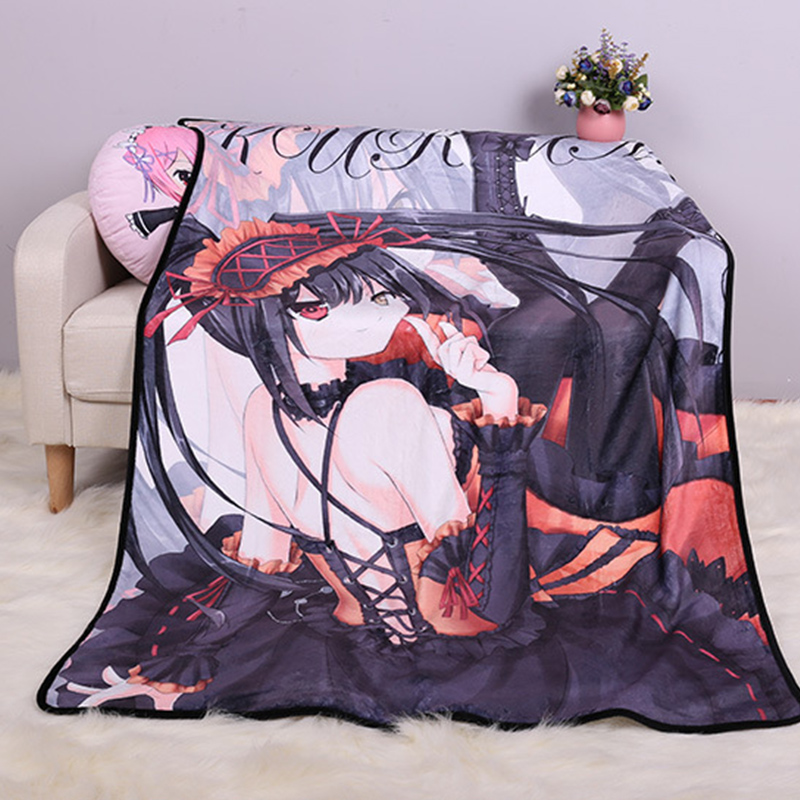 Flannel Blanket – Comfortable bedding for spring/summer
This soft and comfortable flannel blanket is lightweight, warm, and breathable and can also be used as a bedsheet.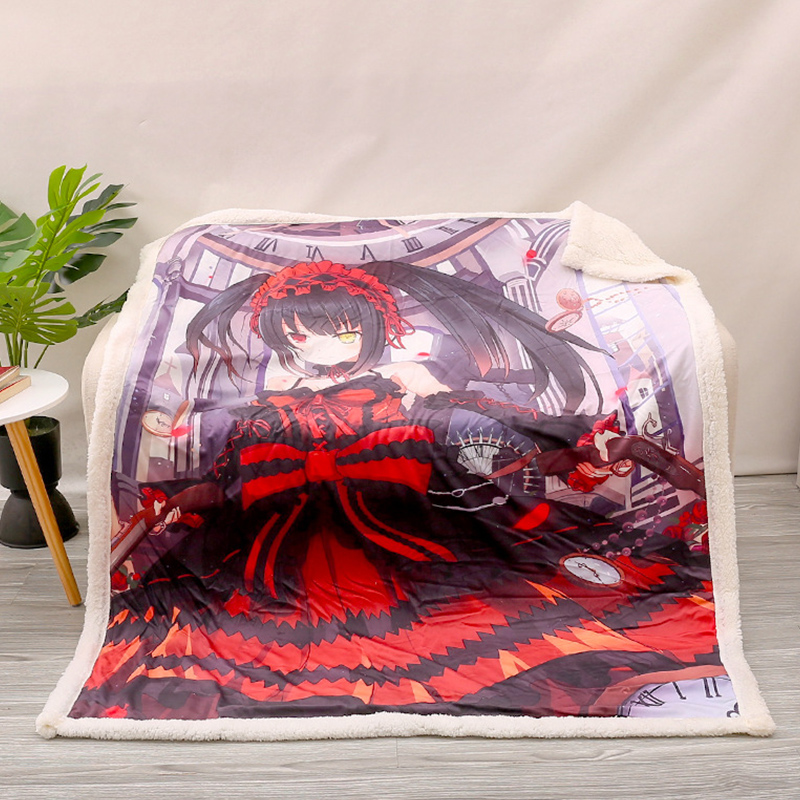 Fleece Blanket – Cozy choice for autumn/winter
With excellent insulation performance, you no longer have to worry about feeling cold. Stay warm and cozy in cold weather.
Flannel Blanket, Fleece Blanket.
80×120 cm, 120×150 cm, 100×150 cm, 150×200 cm.
Single-sided printing.
Double-sided printing.
Thermal transfer technology.
Weight: 320-11170g.
Vacuum compression packaging.
PSD, JPEG/JPG, PNG

The completion date is about 3-7 days after order.
Please consider the proportion when designing. As the fabric is cut and sewn, the picture will be stretched many times, resulting in poor printing. However, we will make some corrections.
Do not touch rough goods;
Keep away from sharp objects such as scissors and needles;
Customized Blankets With Pictures
Diipoo offers beautifully designed printed fleece, and flannel blankets with a minimum order quantity of one piece. You can create and print your blanket.

Choose Your Blanket.
You can create personalized blankets by selecting different sizes and types. If you don't find the right style, please get in touch with us anytime.

Upload the Image to Diipoo.
Select the correct image from the internet or your computer, then use our online blanket design tool to adjust it. Diipoo will print the right image on the blankets.

Diipoo is at Your Service Anytime.
We can design high-quality, comfortable custom blankets according to your preferences and deliver them to any location worldwide. To hand wash a blanket, fill a tub or basin with lukewarm water and add a mild detergent. Gently agitate the blanket in the soapy water, paying attention to any stained areas. Rinse the blanket thoroughly with clean water until no soap residue remains. Squeeze out excess water without wringing or twisting the fabric. Use a gentle cycle and cold water to prevent shrinking or damaging the fabric. Add a small amount of mild detergent and avoid using bleach or harsh chemicals. After the wash cycle, remove the blanket promptly and lay it flat to dry or tumble dry on low heat. Use Diipoo's custom-made blankets to clean with natural wind, giving the blankets a touch of nature. Ensure that the blanket is evenly distributed to maintain its shape. Hang the blanket in a well-ventilated area away from direct sunlight to prevent color fading. Allow sufficient time for the blanket to fully dry, which may vary depending on the thickness and material.
*This doesn't include our 2-5 day processing time.
How to custom blankets?
On Diipoo's customized website, you can upload your picture, then you will see your blanket, and then you place an order, we will take 2-5 days to produce.
According to the blankets that are often sold on the market, Diipoo divides the quality of blankets into two broad categories. One is pure wool blankets, and the other is chemical fiber blankets. How to wash these two quality blankets is different. Get more information: How to wash blankets
The truth is, dogs are normally prone to chewing and it starts from birth. For some breeds, it helps alleviate anxiety and strengthen their teeth while simultaneously entertaining them. Get more information: Why Does My Dog Chew On Blankets
Anyone who has raised a dog knows this problem. How To Get Dog Hair Out Of Blankets? This problem has been bothering us. For handling all kinds of dog hair, when cleaning the room, we are always accustomed to using a vacuum cleaner to handle the dog hair on the blankets. Below I will share a few commonly used tips and share with you. Get more information: How to get dog hair out of blankets
What kind of service do you provide?
You can personalized blankets with names, use two different material blankets, diy custom fleece blankets and flannel blankets, four different sizes can be chosen, whether you are for babies or adults, you can choose any.
What are the characteristics of custom printed fleece blankets?
Fleece blankets are artificial velvet, which is the name commonly used by businesses. Fleece is not as expensive as lamb wool, but it has a good thermal insulation effect, no less than lamb wool. So it is widely used in the clothing industry. 1. The appearance is light and clean, with good air permeability and drape. 2. The texture is soft, light and transparent, and the hand feels smooth and elastic. 3. It is very comfortable to wear on the body, very elegant. 4. After high temperature shrinkage treatment, it is not easy to deform and wrinkle.
What are the characteristics of custom printed flannel blankets?
The flannel blankets are covered with a layer of plump, fine and clean fluff, no texture, soft and smooth, and the density of fluff is very close
What is the difference between fleece blankets and flannel blankets?
From the comparison of the feel and warmth of the fabric, fleece blankets are better than the flannel blankets. Therefore, it can be seen that the difference between the two fabrics lies in the fabric cost, warmth, feel and density of the fabric fluff.
How should I choose?
If you have high quality requirements, I strongly recommend that you choose fleece blankets. The price is only a little more expensive, but it brings a perfect experience. If you choose for your children, you can choose a small size blanket. If you choose for adults, you can choose the largest size blanket.
Our Articles
All product information and news are here.
24/7/365 Customer Service
Diipoo is here for you! Whether you have questions about our products or want to discuss other topics, we are happy to answer all of your questions.
3-7 day Shipping Time
The fastest shipping time is 3-7 days, and we also offer global shipping to any country or region of your choice.
50,000+ Satisfied Customers
More than 50,000 people have chosen Diipoo's custom product services. We treat every customer with care, whether they are an artist or an ordinary user.