As Seen In
Diipoo is worthy of your trust!
Gallery
Are you still on the fence? View our pictures.
Fan Bone Classification
Three types of material fans: bamboo fan, imitation ebony fan, imitation mahogany fan
Bamboo fan
The literati like bamboo, because bamboo has the character of defying the cold and wind, rather than bending. Holding a fan is a symbol of the literati. The symbol comes from their worship of bamboo as a spirit. Wooden fans are more prone to insects than bamboo fans. Wooden folding fans are brittle and break easily.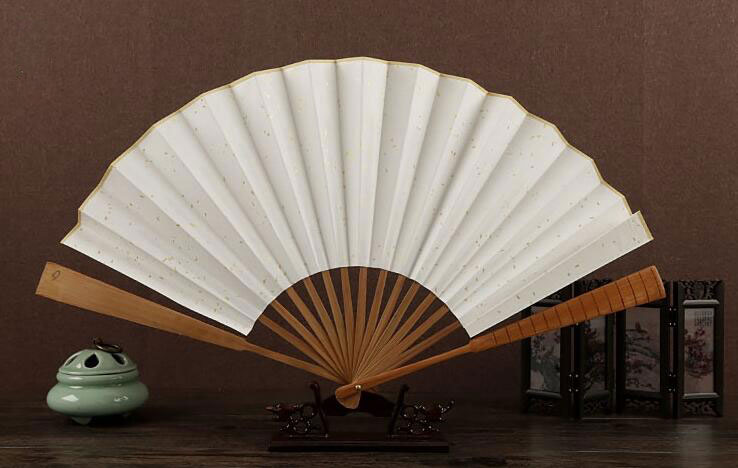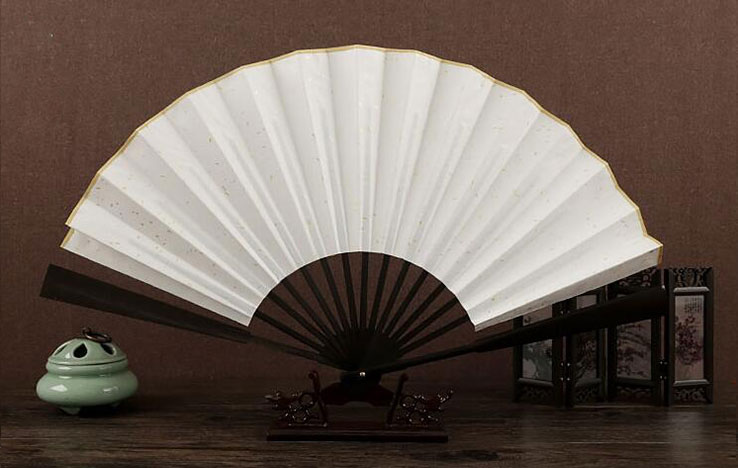 Imitation ebony fan
Ebony is the most commonly used material in wooden fan bones, and has been used for fan bones since the Ming Dynasty, commonly known as "black rosewood". The main material of imitation ebony is also solid wood, but instead of using real ebony, the color is truly similar to ebony material.
Imitation mahogany fan
The fan bone material of mahogany folding fan is mahogany material, which is now mostly wood brushed with several coats of red lacquer. Mahogany folding fan is a general term that includes sandalwood, incense wood, rosewood and many other wood folding fans.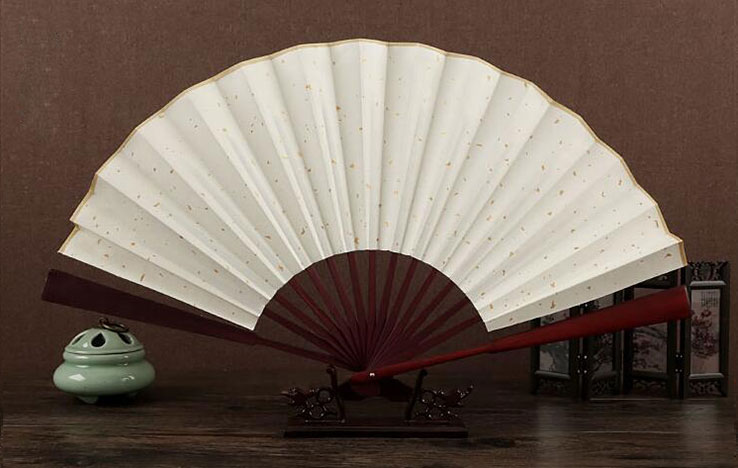 Fan Surface Classification
Xuan paper and Silk
Xuan paper
Xuan paper is a special product of Jing County, Xuancheng City, Anhui Province, China. Literati calligraphers and painters of all ages cannot create without Xuan paper. There are many types of Xuan paper fans. Nowadays, Xuan paper refers to the paper used for calligraphy and painting, which is mainly produced by hand with the bark of the green sandalwood tree as the main raw material and the straws as the main ingredient. It is characterized by its toughness and ability to moisten, light but not slippery, long-term non-discoloration, folding but not hurt, corrosion resistance and difficult to moth, and is therefore used as a fan surface.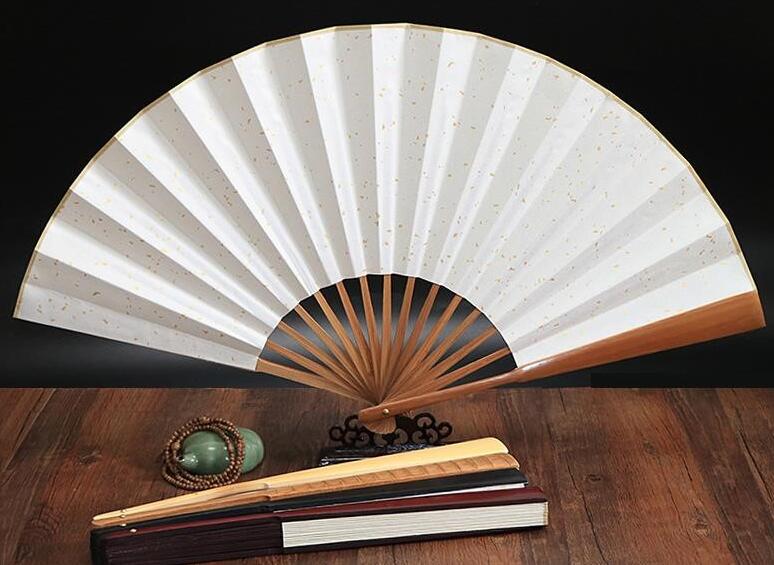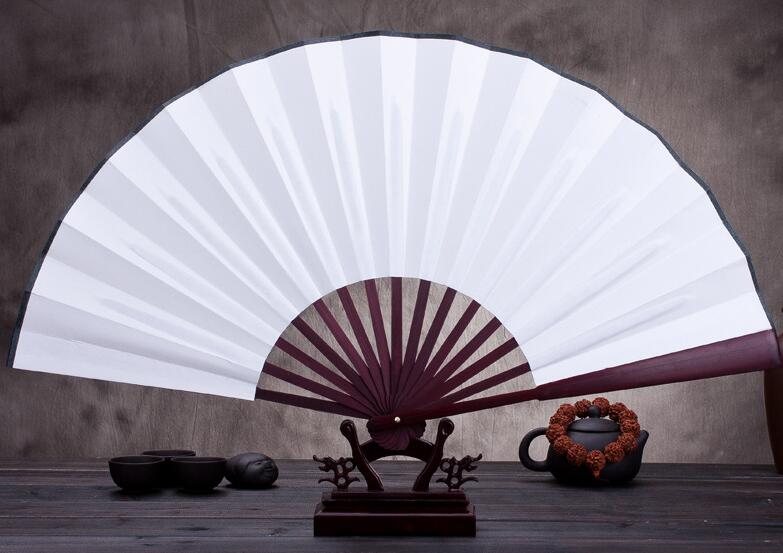 Silk
Silk is a silk woven product. Silk weaving has been practiced in China for about five thousand years. Silk fabric is made of silk as the raw material and is soft. Silk cloth may also be called silver engraving cloth or high-gloss white canvas. The material is brightly colored, flexible and lustrous, with a high density of picture particles and almost no pores.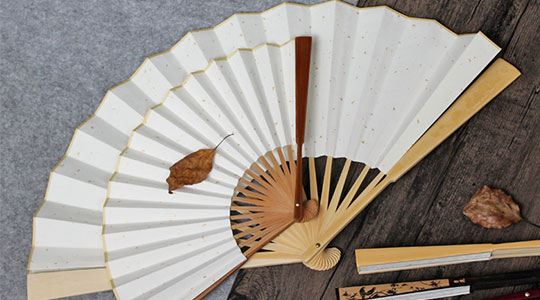 Design on demand
You can customize just one hand fans! All kinds of design for sale at zero stock! Use online Diipoo design tool, it's convenient and quick. Create your own folding fans, we will produce and transport according to your order.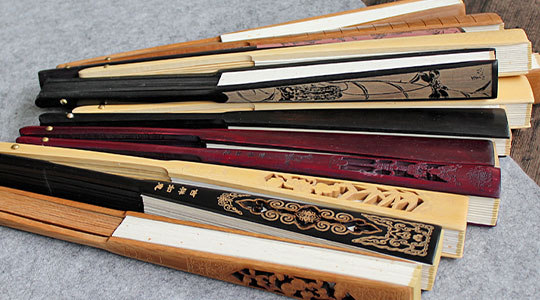 Mass production
Automatic factories can manufacture hand fans in big quantity, improve quality and lower cost, and increase your economic benefit. Customize unique folding fans for you according to your design to transport your products.
Fan Bone: Imitation ebony fan, Imitation mahogany fan. Bamboo fan
Fan Surface: Xuan paper. Silk
Double-sided printing, single-sided printing
Thermal Transfer Technology
PSD, JPEG/JPG, PNG

The completion date is about 3-7 days after order
Please consider the proportion when designing. As the fabric is cut and sewn, the picture will be stretched many times, resulting in poor printing. However, we will make some corrections.
*This doesn't include our 2-5 day processing time.
What is the hand fan?
The fan is a necessity in summer. The traditional Chinese fan culture has a deep cultural heritage and is an integrated part of the Chinese culture. In traditional Chinese society, the fan is closely related to the daily life of the people.
Fan is originally a practical thing, with its thin and light and large area, you can fan the wind to get cool.
China has always had a tradition of decorating everyday objects, so the fan handle has carvings on the fan bones and calligraphy and painting on the front and back of the fan.
Earlier carvings and paintings were mostly done by ordinary craftsmen. Slowly, various talented and imaginative artists became involved. This is how fans evolved into works of art with practical functions. It has become a major category in today's collections, as it gives people a sense of admiration and value.
What is the symbolism of the fan?
The fan is a special cultural phenomenon in China. Historically, the literati like to inscribe poems and paintings on the fan, to express their feelings.
In ancient times, the fan was sometimes seen as a symbol of official position. Probably because most ancient officials were literati, and literati often carried a fan with them, and often held a fan in various occasions to greet.
The Chinese word for fan is "fan" and "goodness". Fan also means "goodness" and "good deeds". Therefore, ancient people often hung fans indoors.
What is the folding fan?
Folding fan was first named waist fan. In the Jin Dynasty, the waist fan was also known as the folding fan, which had become a common summer appliance for men and women in the upper class.
Modern folding fan, also known as "scattered fan", "paper fan", is a kind of fan that can be folded with bamboo or ivory as the fan bone and tough paper or silk as the fan surface. When it is used, it must be unfolded into a semi-circle, with the head gathered and the tail scattered.
Records of Chinese folding fans first appeared in the fifth century AD during the Northern and Southern Dynasties in China.
Who invented the Chinese fan?
The history of fans can be traced back to the ancient times of Yu Shun. Because in the Ming Dynasty, there is a record that "Shun began to make fans". In the Shang and Zhou dynasties, people used the long tail of the male pheasant to make "Zhai fan", and the long-handled "pheasant fan" appeared. At this time, the fan became a symbol of the emperor's prestige.
Fans originated in China. However, after thousands of years of development and spread, fan culture is not only in China. Fan culture has been developed in countries such as Korea, Japan, Malaysia and India, which are close to China. Even the noble ladies of European royal families regard the fan as a symbol of status, especially in Spain and France, where the fan culture is most valued.
What are the functions of the folding hand fan?
The fan will cool down the summer heat.
The hand fan will be available as a weapon and a magic weapon.
The fan can be used to cover the face to show off the beauty.
The fan will bring inspiration. The fan will express feelings.
Fans are used for decoration.
Fans are works of art and collections.
How to make a custom hand fan?
Login to Diipoo. Open custom hand fans. Click image. Upload the image. Adjust the image. Diipoo will generate a preview of the custom hand fan image. Choose the right size of the fan. Finally place your order.
Where can I buy a folding hand fan?
Customized hand fans can be purchased at Diipoo, which has won the trust of our customers with its low prices and high quality products. We have 2 sizes of 8 inches and 10 inches; 3 kinds of fan bones: bamboo fan, imitation mahogany fan and imitation ebony fan; 2 kinds of fan surface: silk cloth and Xuan paper.
You can even print folding fans on both sides or on one side.
Can I wholesale folding hand fans?
Yes, of course. We accept wholesale custom hand fans, you can contact us via email and we will impress you with special prices!
How to open a fan with one hand?