As Seen In
Widely loved! Diipoo deserves your trust.
Reviews
Everyone loves Diipoo! Our satisfied customers are the best advertisement.
RGB Mouse Pad Sample
Use Diipoo's RGB mouse pad tool to design your own unique mouse pad online!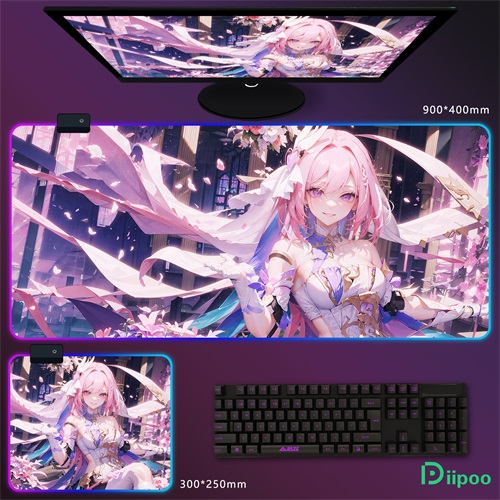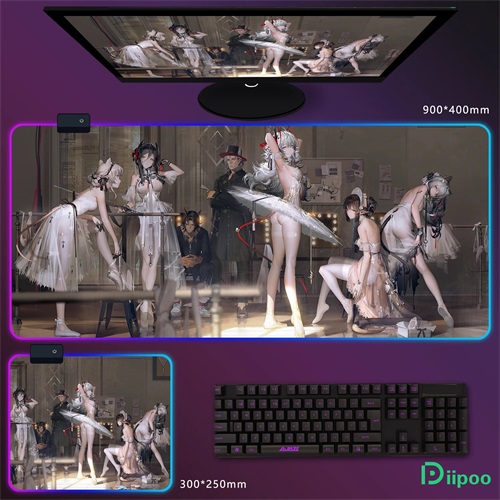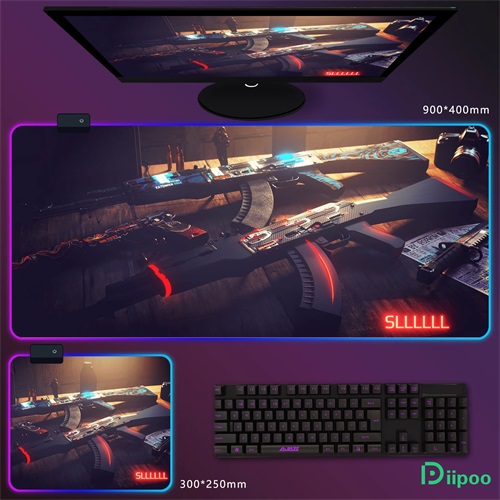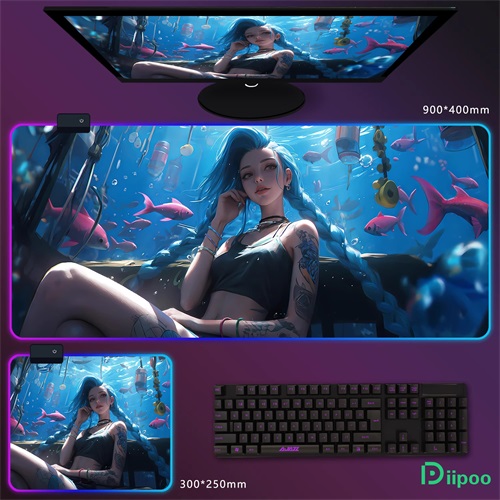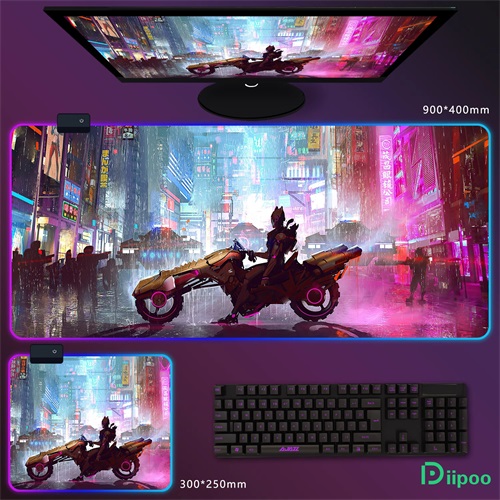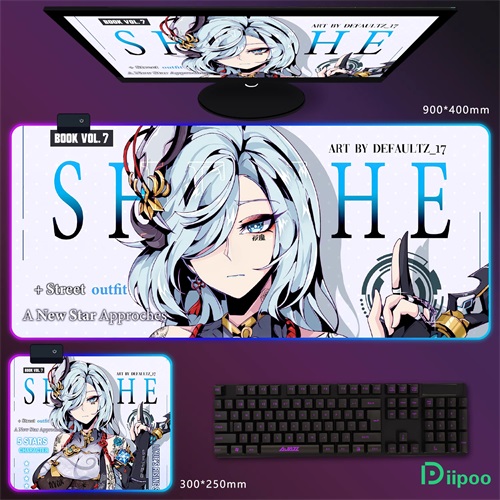 RGB Mouse Pad Size
When cool RGB lighting meets super large size, you will have an infinite gaming experience! 🌟✨ There are various RGB mousepad sizes to choose from to meet your gaming style! Perfect for professional players who demand the highest performance and versatility. Get ready to unleash your full potential! 💯Diipoo supports custom large RGB mouse pads, 27-inch RGB mouse pads, 3XL RGB mouse pads, extended RGB mouse pads, 800mm RGB mouse pads, 700mm RGB mouse pads, and full desk RGB mouse pads.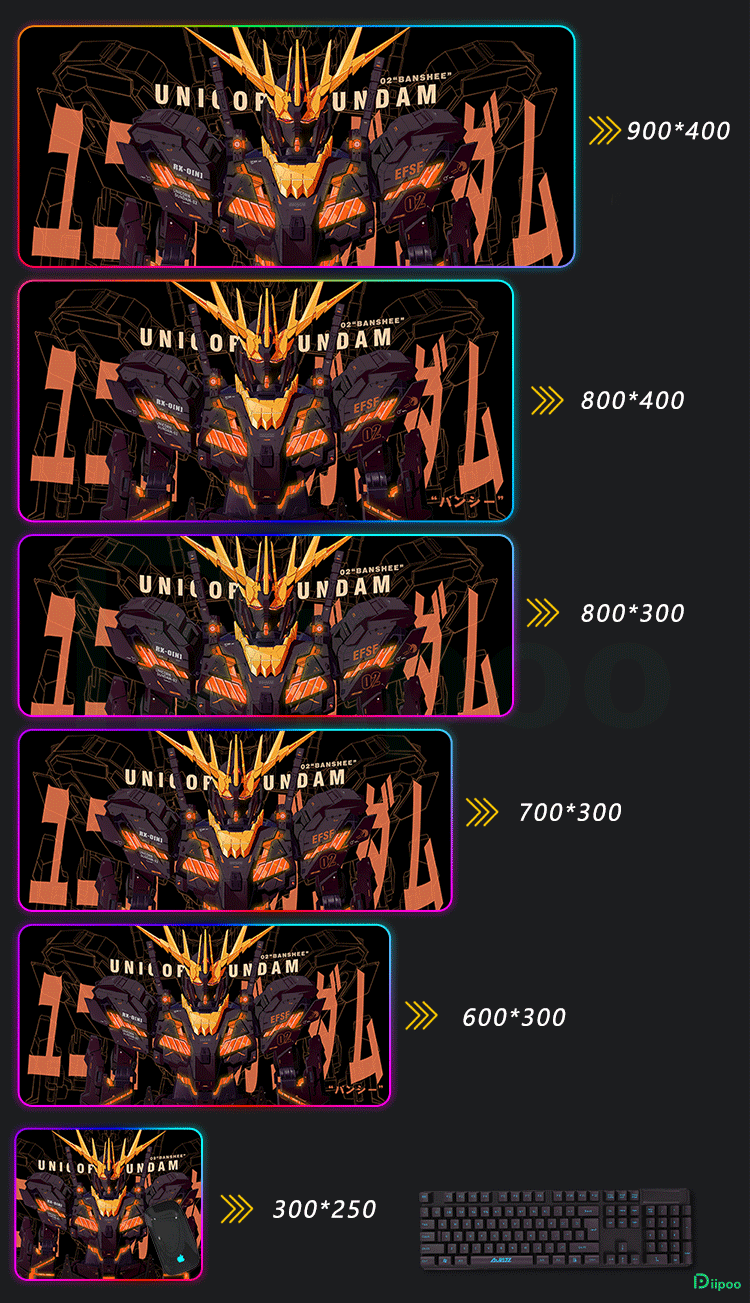 How to Customize an Rgb Mouse Pad?
Customize your unique RGB mouse pad using Diipoo's tools and create personalized gaming gear just for you! Choose the perfect size for your mouse pad from the options we provide, including 300x250mm, 600x300mm, 700x300mm, 800x300mm, 800x400mm, and 900x400mm. We can print any pattern, icon, or text on the mouse pad according to your requirements. You can choose your favorite gaming character, personalized artwork, or other unique designs, even NSFW images. You can also add your personal logo or team emblem to showcase your individual style. Our RGB mouse pad comes with colorful lighting effects that can be customized based on your preferences. You can select different lighting modes, brightness levels, and colors. Once you've made your customization choices, simply place your order to purchase the RGB mouse pad.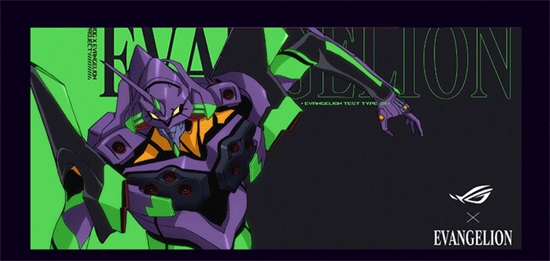 Upload Anime & Game Pictures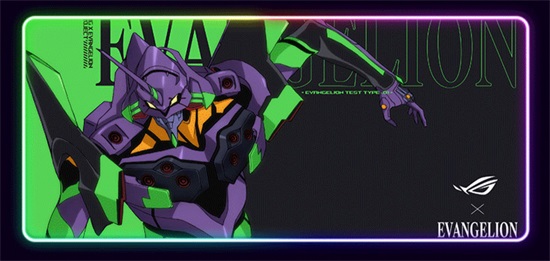 Look For Light in The Darkness
When the late night comes, the dazzling rainbow light will break through the boundaries of darkness, adding a touch of mystery and charm to your gaming experience. As you slide your mouse on the RGB mouse pad, the lights instantly change, accompanying every accurate click and agile turn. Our RGB mouse pad also has an intelligent control function, allowing you to freely adjust the color and brightness of the lights according to your mood and needs.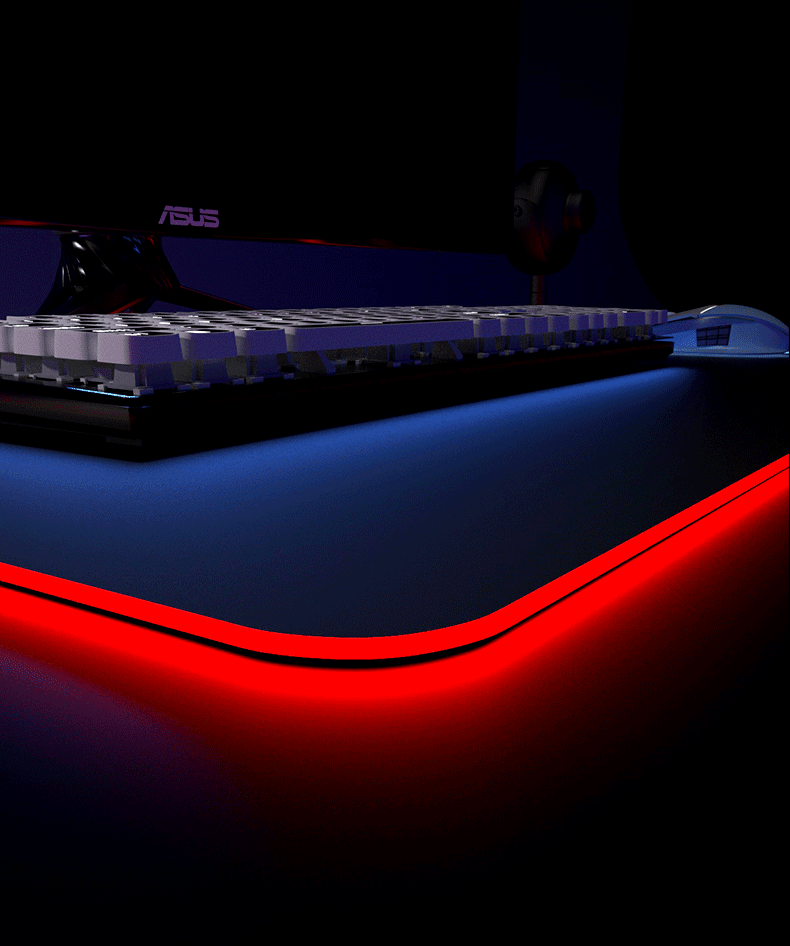 Thicker and More Durable Upgrade.
Compared to traditional mouse pads, the Diipoo RGB mouse pad is thicker. The 4mm thickness of the RGB mouse pad enhances the gaming experience and makes the mouse sensor more sensitive.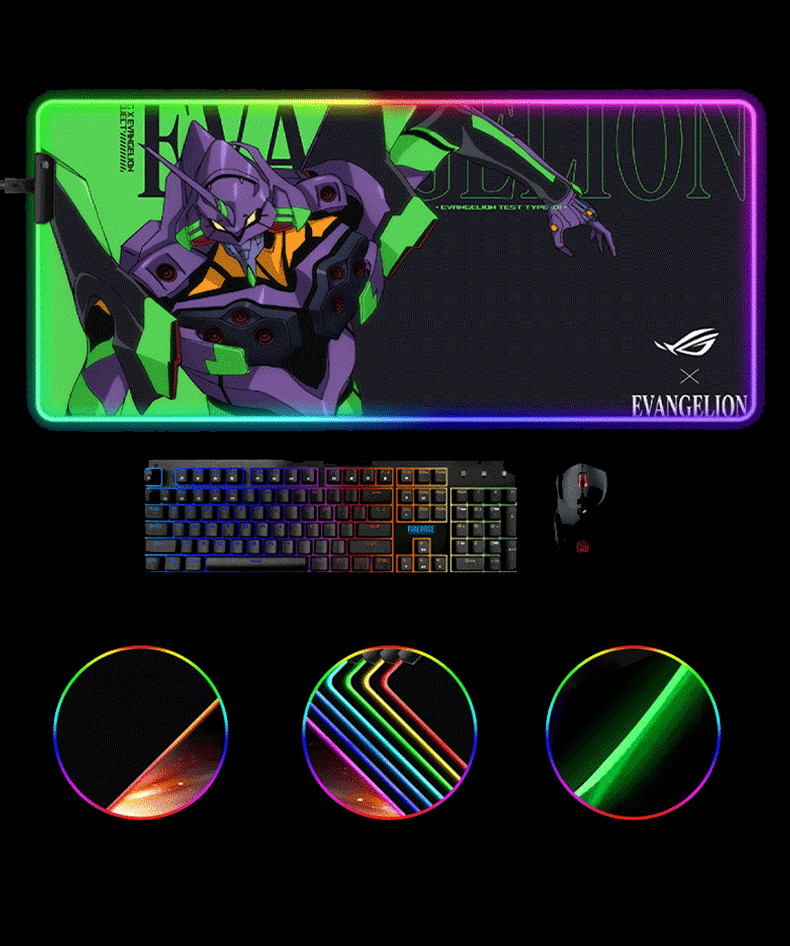 Create a More Personalized RGB Mouse Pad with Seven Types of RGB Lighting
Provide more atmospheric choices for your gaming environment—seven types of solid colors, breathing lights, and color-changing lights.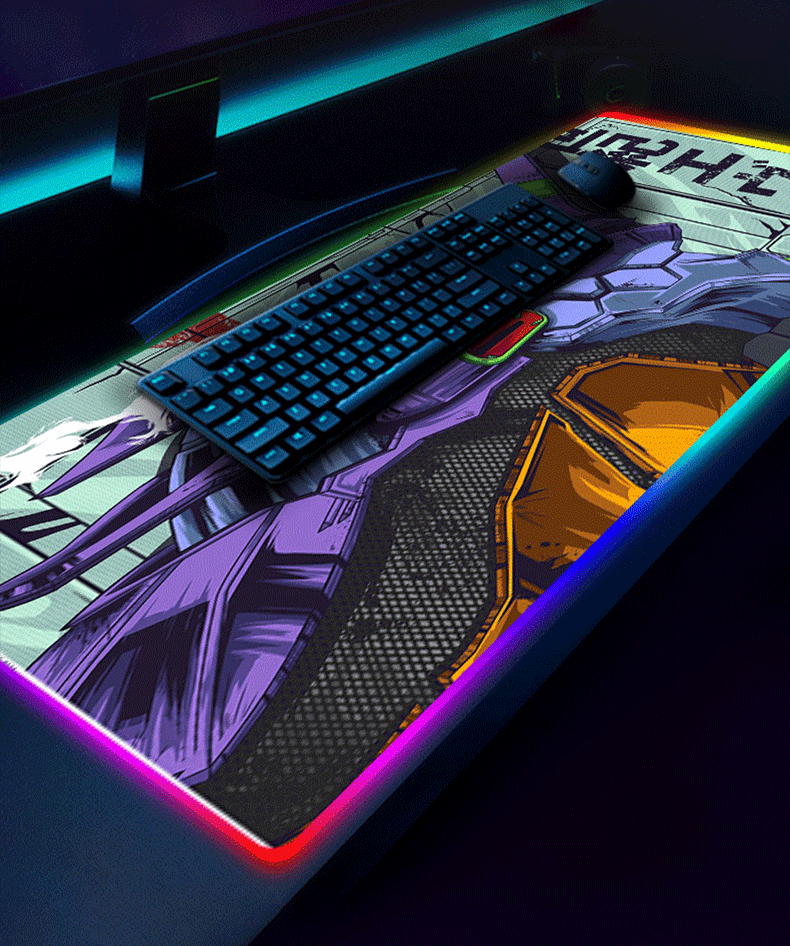 Non-slip Rubber Bottom to Ignite Your Fighting Passion
Optimal rubber material that fits the desktop better and ignites your fighting passion. Even when you swing the mouse vigorously, it will stay in place without affecting your gaming experience.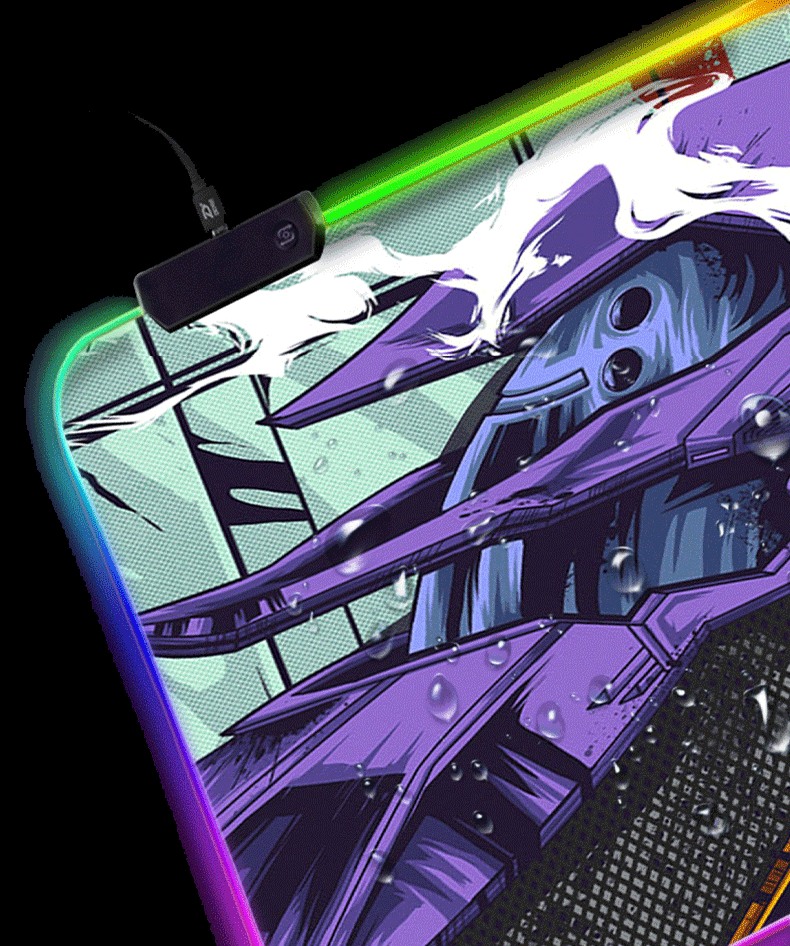 RGB Mouse Pad Is Made of High-Quality Waterproof Material
The surface of the mouse pad is made of high-density fiber, which is not easy to penetrate water and is easy to clean.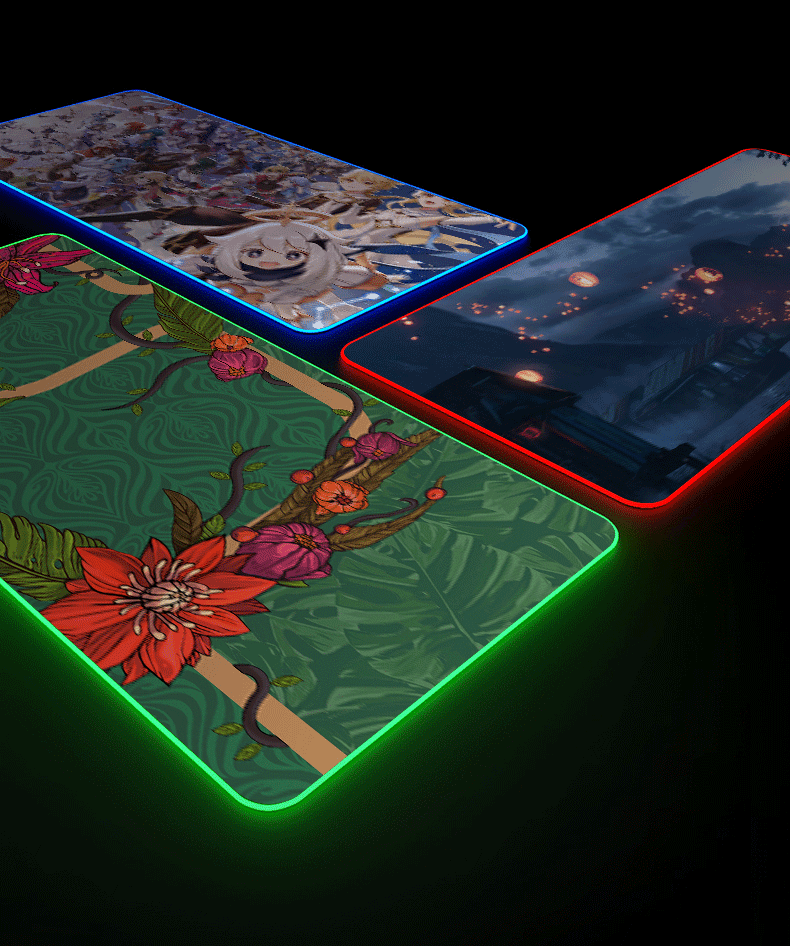 Customize RGB Mouse Pad Without Restricting the Type
You can provide Genshin Impact images, landscape pictures, real-life photos, etc., and Diipoo can produce RGB mouse pads for you to experience different gaming pleasures.
View The Real Pictures
Create your own RGB mouse pad! Here's your chance to create your own custom RGB mouse pad using your favorite images and colors! Upload one or more images. Leave the rest to Diipoo.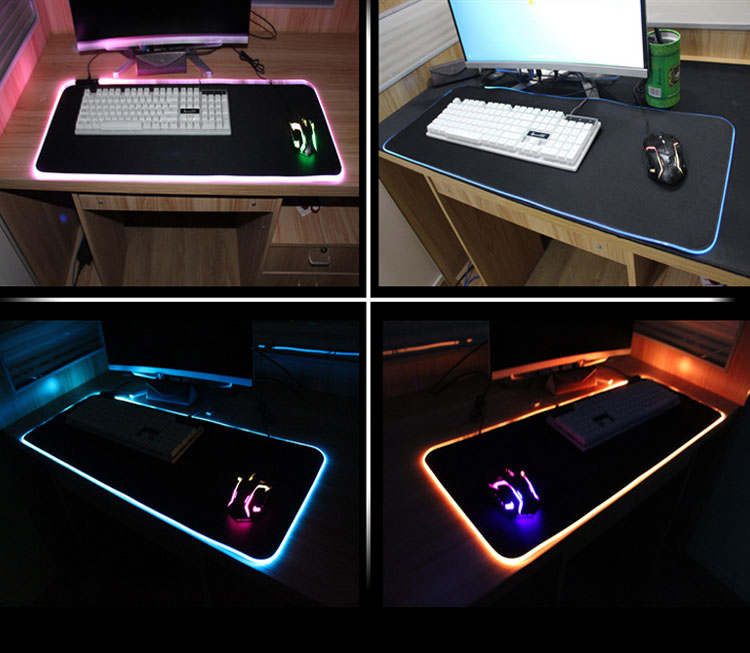 Turn off the power of the RGB mouse pad first. Wipe off the dust on the mouse pad, and if there are sweat stains or dirt, use a soft damp cloth to wipe it clean.
30×25 cm, 60×30 cm, 70×30 cm, 80×30 cm, 80×40 cm, 90×40 cm.
PSD, JPEG/JPG, PNG

After receiving the order, Diipoo will process the customized products within 3 days.
Due to these being custom RGB mousepads, there may be a 1-3 millimeter deviation during the printing process. We appreciate your understanding.
Do not put the RGB mousepad into the sink or washing machine for cleaning.
Avoid bending or twisting the plug to prevent damage to the power cord or components.
*This doesn't include our 2-5 day processing time.
Custom RGB Mouse Pad
Diipoo offers custom RGB mouse pad services, with a minimum order quantity of one. You can provide photos to customize your RGB mouse pad; at night, your RGB mouse pad will make your style and personality unique! With a simple tool for making RGB mouse pads, you can customize your own without leaving home. We can communicate with you via email or Discord.

Choose an image for your RGB mouse pad
You can submit information to customize the RGB mouse pad and send pictures to Diipoo. We will create a more perfect RGB mouse pad for you, even if you haven't placed an order, you can still contact us by email.

Select the appropriate size for the RGB mouse pad
Diipoo has various sizes of RGB mouse pads, from small ones to XXL ones. We can meet your needs as different sizes of mouse pads are suitable for different people. Professionals prefer 40×90 centimeters.

Diipoo is ready to serve you anytime
We can customize high-quality and affordable RGB mouse pads according to your design, whether you are in the United States, Turkey, India, the Philippines or Australia. Diipoo can ship the RGB mouse pads to any country or region in the world.
What is a custom RGB mouse pad?
DIipoo adds an LED surround to your mouse pad with multiple color options to create a custom RGB gaming mouse pad for your computer desktop space.The RGB Custom Mouse Pad is a Diipoo exclusive product. The pad contains a strip of lighting around the edge of the pad, controlled by a remote control connected to the pad and powered by the provided USB cable.
Is there any lag when using the RGB mouse pad?
Gamers can move the mouse quickly when using it, which is great for high CPI mice and gaming type games.
Are RGB mouse pads good?
Diipoo's RGB mouse pads are printed in perfect colors, with a variety of LED colors that can be displayed to create a unique experience in the dark.
Are RGB mouse pads worth it?
Of course it's worth it to buy a custom RGB mousepad, use your favorite picture or wallpaper, choose from a wide range of sizes, at an affordable price, and with great quality.
Can you cut a hole/half in a RGB mouse pad?
Yes, because the most important thing of RGB mouse pad is the LED light outside, you can cut the mouse pad without affecting the LED light around it, but we don't recommend you to cut a hole or half in a RGB mouse pad, it will affect the beauty.
Do custom RGB mouse pads leak electricity?
Diipoo's RGB mouse pad will not leak electricity, we energize it through the USB cable, and then show the dazzling colors through the LED lights, there is no cable inside the mouse pad, so it will not leak electricity, please feel free to use it.
24/7/365 Customer Service
Diipoo is here for you! Whether you have questions about our products or want to discuss other topics, we are happy to answer all of your questions.
3-7 day Shipping Time
The fastest shipping time is 3-7 days, and we also offer global shipping to any country or region of your choice.
50,000+ Satisfied Customers
More than 50,000 people have chosen Diipoo's custom product services. We treat every customer with care, whether they are an artist or an ordinary user.