As Seen In
Diipoo is worthy of your trust!
Gallery
Are you still on the fence? View our pictures.
Features
Customize nendoroid online, no minimum ordering quantity, free delivery, design your own nendoroid online!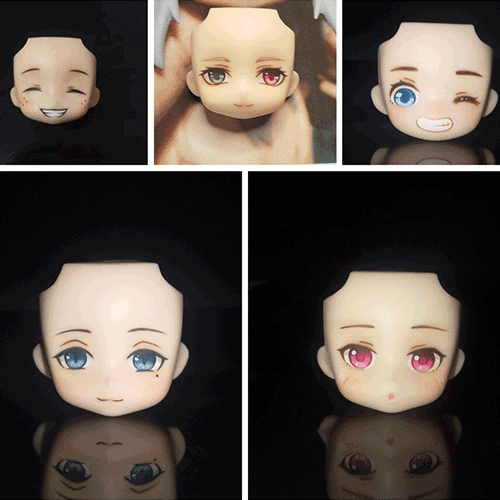 Various nendoroid expressions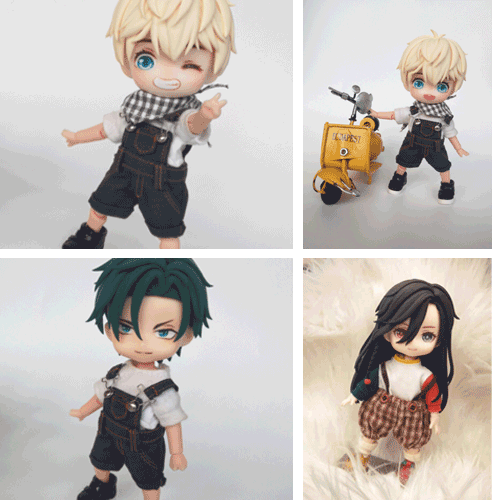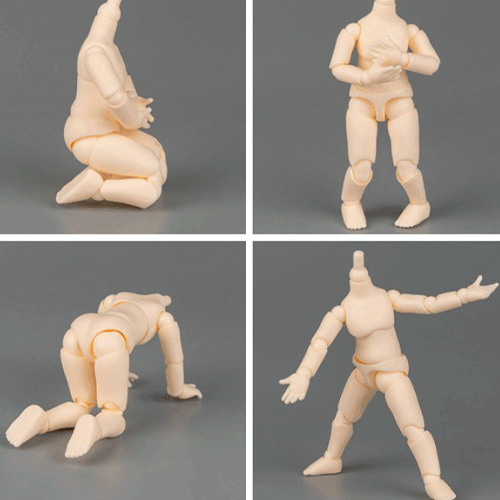 Types of Nendoroids
Diipoo can customize various types of Nendoroids, rich expressions, and different accessories.
Custom Nendoroid Face
Detachable hair and face, hair can match multiple faces. The hair is made of super light clay and the face is made of GSC face.
Hair and face can not be split, the material is ultra-light clay.
Making custom nendoroid faces, including eyebrows, eyes, nose, and mouth, which can be personalized according to your needs, to make the facial expressions of the nendoroid character more diverse. You can choose different expressions, such as closed eyes, squinting, smiling, or frowning. Additionally, you can also choose different colors, such as yellow, white, black, etc., to create a unique nendoroid character. This customization method is widely applicable and provides multiple options.


Custom Nendoroid Hair
Nendoroid hair can be customized, you can refer to pictures, whether it is long hair, short hair, or braids, we can make them. Hair color and hairstyle can also be made.
Nendoroid hair is typically made out of PVC or ABS plastic and is designed to be easily interchangeable with other Nendoroid figures. Diipoo's customized Nendoroid hair will be handmade, please understand. The hair is often sculpted to match the character's appearance in their respective anime, manga, or video game, and can come in a variety of different styles and colors.
Some Nendoroid figures also come with additional hair pieces that allow you to create different hairstyles for the character. These hair pieces can be swapped out with the figure's default hair, allowing you to create different looks and poses for your Nendoroid collection.
Overall, Nendoroid hair is an important part of the figures' design and adds to their overall charm and appeal.
Custom Nendoroid Accessories
Custom nendoroid hair accessories, rabbit ears, cat ears, fox ears, glasses, hairpins, Diipoo can all be made!
You need to determine the type and quantity of accessories for nendoroid doll figures, such as hair accessories, hats, headscarves, glasses, etc. Introduce your ideas and requirements to Diipoo and inquire whether they can make the accessories you need. If you have designs or models for the nendoroid doll accessories, please send them to us.

Super light clay
GSC Nendoroid Doll
Head Circumference: Approximately 12.5cm
PSD, JPEG/JPG. PNG

The completion date is about 15-45 days after order
We can't 100% guarantee to achieve the custom Nendoroid Doll you want, there are occasional flaws, hope you can understand.
Do not wash with water, and keep it away from direct sunlight at home. It's recommended to place  it on the clean, cool and dry wall.
Do not touch rough goods;
Keep away from sharp objects such as scissors and needles;
Customized Nendoroids pay attention to waterproofing;
When changing the head, try not to touch the face;
Nendoroids have dust, do not use water.
*This doesn't include our 2-5 day processing time.
What is a nendoroid?
A Nendoroid is a type of small, highly collectible, and customizable figurine produced by the Japanese company Good Smile Company. The term "Nendoroid" is a combination of the words "nendo," which means "clay" or "modeling clay," and "oido," which means "oid" or "similar to." Nendoroids are designed to be similar in style to chibi or super deformed characters, meaning they have oversized heads and small bodies. Nendoroids are typically between 3 to 4 inches tall, and they feature interchangeable parts, allowing collectors to customize their figures to their liking. They also come with a variety of accessories and props that can be used to create unique and creative poses. Nendoroids are based on various popular anime, manga, video game, and movie characters, and they are highly sought after by collectors all over the world.
What was the first nendoroid?
The first Nendoroid was Nendoroid Haruhi Suzumiya, which was released by Good Smile Company in February 2008. Nendoroids are a type of chibi-style figure that are known for their cute, deformed designs and interchangeable parts that allow for customization and posing. Since the release of the first Nendoroid, many more characters from anime, manga, video games, and other media have been turned into Nendoroids, making them a popular collectible item among fans around the world.
How tall is a nendoroid?
TNendoroids are typically between 3.9 to 4.3 inches (10 to 11 centimeters) in height. However, the exact height may vary depending on the design of the specific Nendoroid figurine. Some Nendoroids may also come with additional parts or accessories that can alter their height slightly.
Can I provide a picture to customize the Nendoroid?
Yes, you can provide real-life pictures, anime pictures, game pictures, hand-painted pictures, etc.
Can Nendoroid hair and accessories be customized?
Yes, please purchase related accessories.
How to install custom Nendoroid head?
Insert the head into the neck.