As Seen In
Highly popular! Diipoo is a brand that you can trust.
Reviews
Everyone loves Diipoo! Our satisfied customers are the best advertisement.
So… this is WHY I insist on checking the product result myself… we will be going with Diipoo… what in the Wish Dot Com are the booba on that left one?! pic.twitter.com/ypxRamccuD

— Koyote (@koyotemoone) October 19, 2022
Gallery
Still hesitant? Check out the detailed pictures of our customized 3D oppai mouse pad!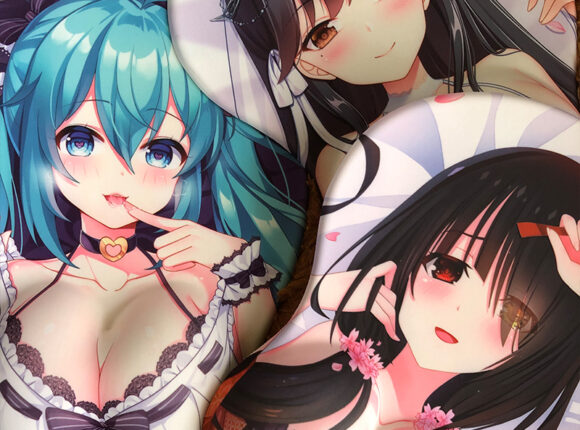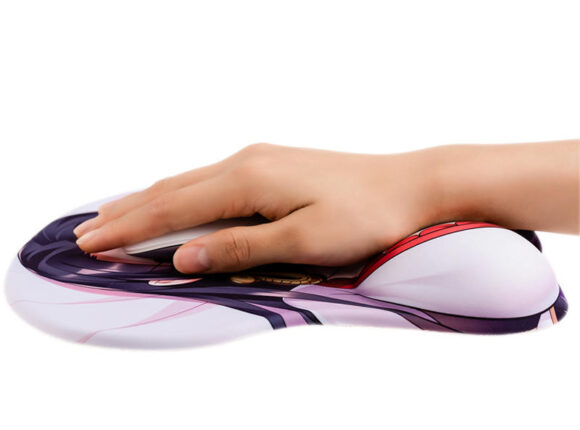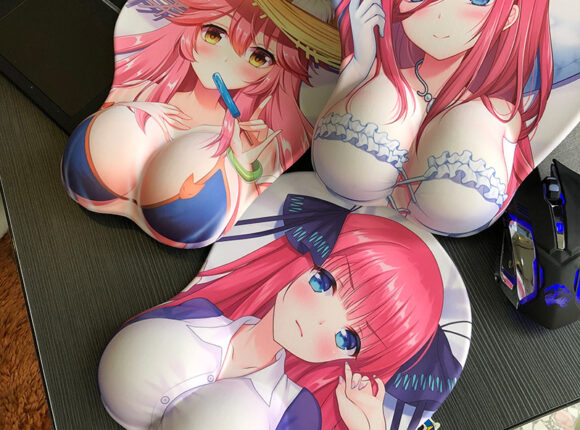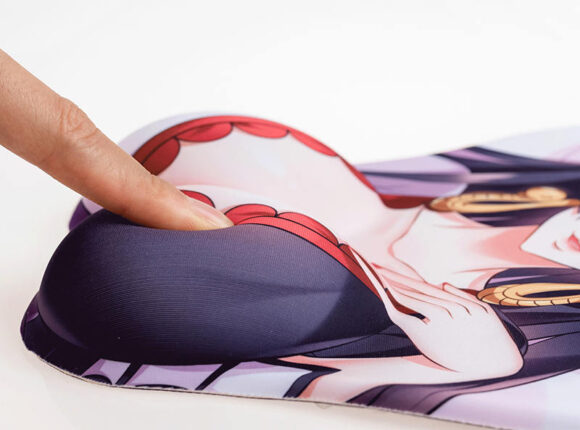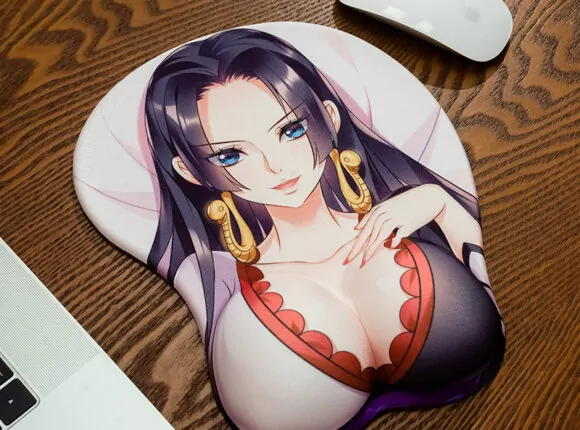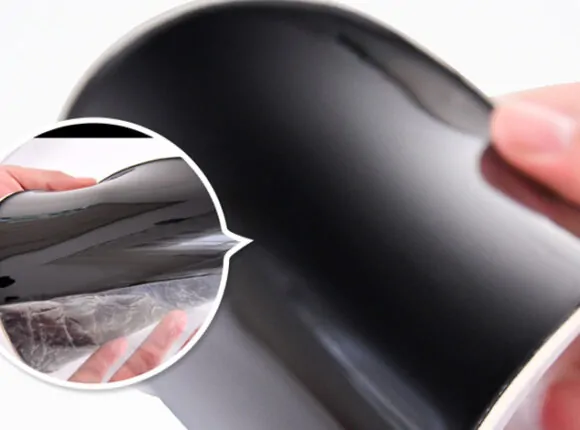 Video
These videos were shot by Diipoo and capture the intricate details of the 3D mouse pad.
How to customize your own 3D mouse pad with Diipoo?
With Diipoo, you have the freedom to use any image of your choice, be it a cartoon character, video game figure, scenic view from a game, or even NSFW imagery. Customize your 3D mouse pad to fit your personal style and preferences, and make a purchase to bring it to life.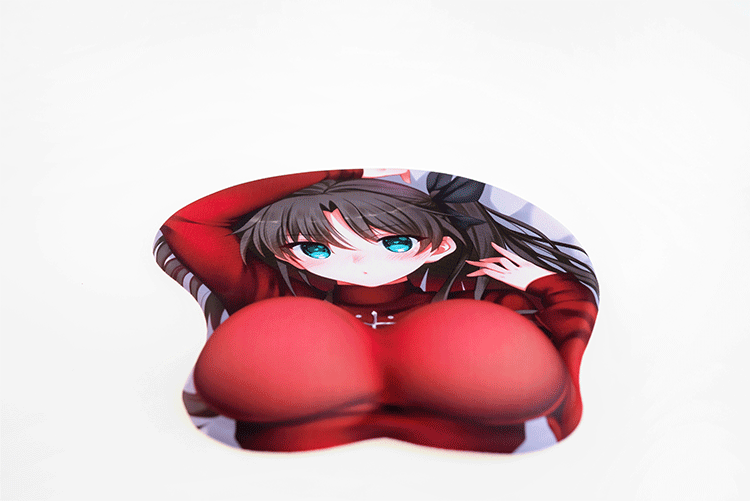 Heat Transfer Printing Technology
Vibrant colors that will not fade over time.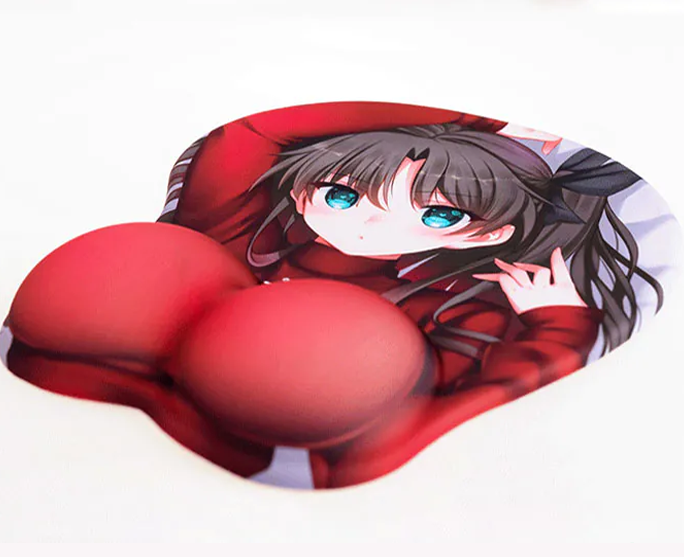 High-quality Oppai Mouse Pad
Made with silicone and 2WAY materials, available in 25mm, 32mm, 50mm, and 80mm heights.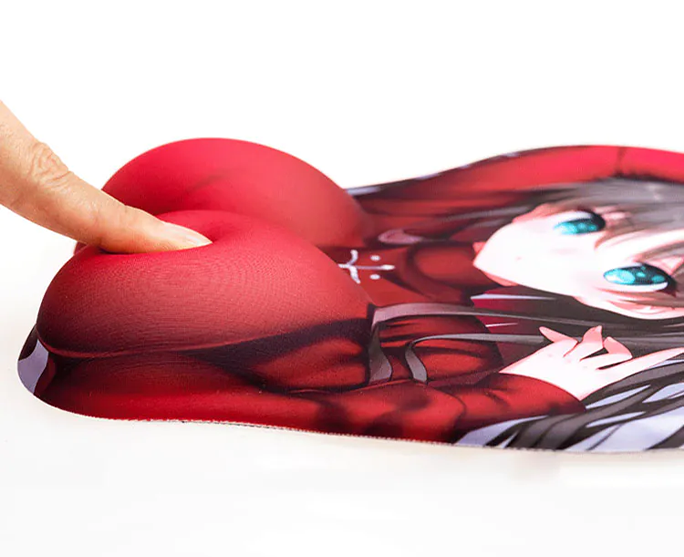 PU and SBR Fabrics, Soft and Comfortable
The back is composed of PU material, that is sleek and glossy, and soft to the touch with anti-slippage functions.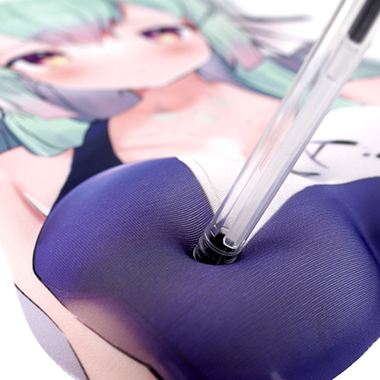 Wrist Protection
The three-dimensional curvature of this Diipoo 3D mouse pad provides cushioned support for your wrist, making it soft and comfortable. It conforms to ergonomics and has a gel wrist rest.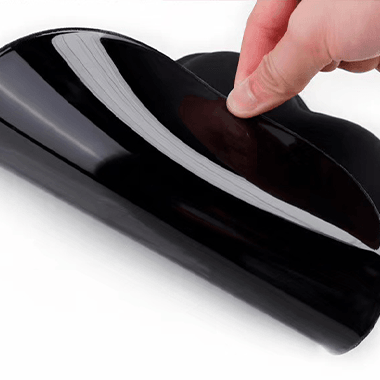 Anti-Slip Function
Thanks to its non-slip rubber bottom and high-quality waterproof mouse pad surface, this Diipoo 3D mouse pad is wildly popular among customers.

Types of 3D Mouse Pads
Customize a 3D mouse pad to elevate your workspace with individuality.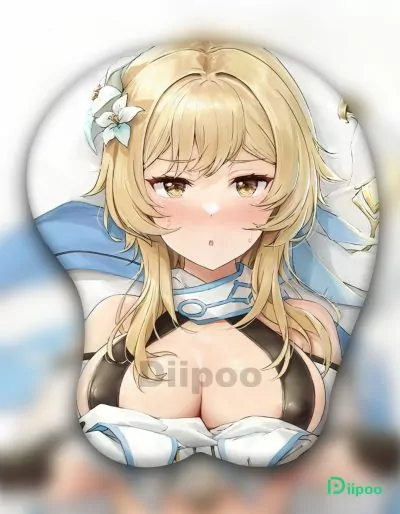 Custom Oppai Mouse Pad
Diipoo's custom oppai mouse pad is made with 2-way fabric. When you press down on the oppai-shaped mouse pad with your favorite anime character, you can see the character's expression. Rest your hand in between the boobs and feel the delight within your mind and body.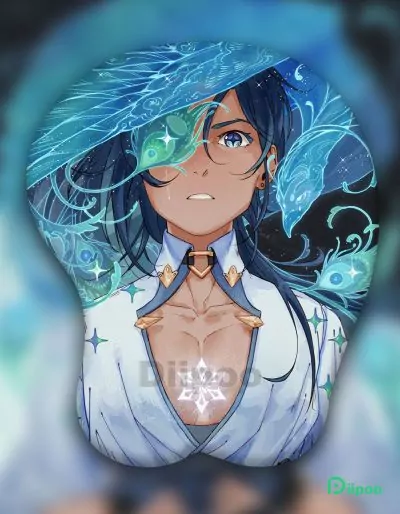 Custom Male Chest Mouse Pad
Diipoo's custom male chest mouse pad is designed with ergonomics in mind, providing relief from wrist fatigue caused by long-term use of the mouse. The scent of hormones that both men and women love radiates from the male chest.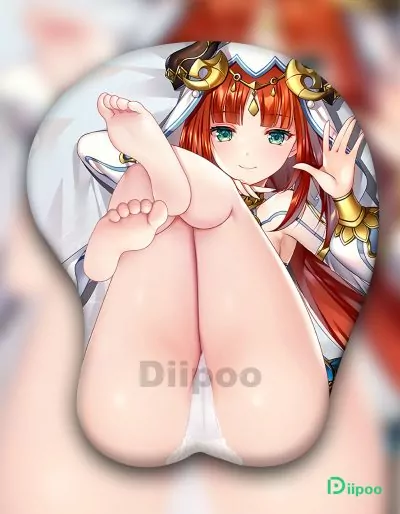 Custom Butt Mouse Pad
Compared to a flat mouse pad, Diipoo's custom butt mouse pad can reduce friction between the hand and the surface of the mouse pad. Diipoo accepts NSFW images, whether they are of real or virtual characters. On Diipoo's custom 3D mouse pad page, your dreams can come true!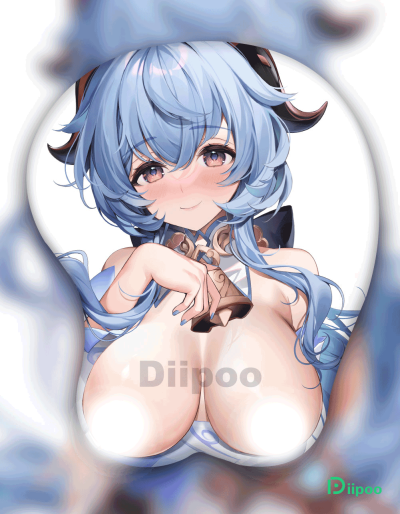 Custom Hentai Mouse Pad
Diipoo's custom hentai mouse pad design uses edge-to-edge fabric and silicone filler to provide a soft, comfortable feel and better wrist protection. A busty beauty with a shy expression appearing on your desktop will make it irresistible. Diipoo's 3D mouse pad can be hand washed. Simply gently clean with warm water and soap, then air dry. Do not use bleach or strong acidic detergents to clean the mouse pad.
25×21×2.5 cm, 26×21×3.2 cm, 32×26×3 cm, 39.5×32.5×5 cm, 48×38×8 cm.
Oppai mousepad templates:
One-sided printing
Thermal transfer technology
PSD, JPEG/JPG, PNG

The completion date is about 3-7 days after order
Please consider the proportion when designing. As the fabric is cut and sewn, the picture will be stretched many times, resulting in poor printing. However, we will make some corrections.
Do not touch rough goods;
Keep away from sharp objects such as scissors and needles;
*This doesn't include our 2-5 day processing time.
How to Customize Your 3D Mouse Pad
Diipoo offers exquisite custom design 3D mouse pads, with a minimum order quantity of one piece. You can design and print your own 3D mouse pad.

Choose Your Type
By selecting different sizes and types of 3D mouse pads, you can create personalized 3D mouse pads. If you cannot find a suitable type, you may contact us at any time.

Upload Images to Diipoo
Choose a suitable image from your phone or computer, then use tools to adjust it, capture all the details, and obtain the correct image size for printing on the mouse pad.

Diipoo is at Your Service
We provide you with high-quality, comfortable personalized 3D mouse pads according to your wishes and ship them to any address worldwide.
What is 3D oppai mouse pad?
Use online tool to Custom 3D Mouse Pad, 3D Oppai Mouse Pad are very popular with artists, artists can customize their own mouse pads and then Diipoo will print the work as 3D Oppai, 3D butt mouse pads!
Mouse pads are usually printed with the oppai(boobs) and butt of the anime character, which gives a realistic look. The anime oppai mouse pad is made from the boobs or butt of anime characters and game characters, and it will be a powerful shock whether you look at it from near or far. It seems you see a vivid anime character lying on the tabletop.
Step 1: Open Custom 3D Mouse Pad online tools on Diipoo.
Step 2: Upload your photos.
Step 3: Resize your photos.
Step 4: Add your texts and more.
Step 5: Order your artwork!

Diipoo provides online tools to help you design 3D mouse pads and create your own artwork with your ideas!
Can I customize 3D oppai mouse pad bulk or wholesale?
Diipoo can customize 3D mouse pads in bulk, order one 3D mouse pad or even 15 mouse pads, we also accept thousands of 3D mouse pads at wholesale, you can contact us at any time via email: ihaveadreamlimited#gmail.com, free worldwide shipping, no extra charge, no quantity limit!
Can i custom 3d mouse pad with nipples or tiddy?
Update on October 6, 2020, 22x27x2.3CM will accept pornographic images, you can customize nipple mouse pad, pectoral mouse pad, buttocks mouse pad. Due to China policy, mouse pads of other sizes are currently unable to accept female 3D mouse pads with nipples or tiddy, BUT We will accept male mouse pads with nipples. Please understand us, if there are any updates, we will post them immediately, thank you for your interest!
To clean the 3D oppai mouse pad or butt mouse pad, soak the mouse pad in water, dip it in detergent, and then gently scrub the protruding wristband with a soft-bristled brush. Don't push too hard, don't twist, lay down the mouse pad.
The advantages of 3D oppai mouse pad are beneficial to protect the desktop. Because of the wrist rest, arms and hands don't hurt from soreness. It will make you feel the 3D oppai boobs of the anime character.
Our Articles
All product information and news are here.
24/7/365 Customer Service
Diipoo is here for you! Whether you have questions about our products or want to discuss other topics, we are happy to answer all of your questions.
3-7 day Shipping Time
The fastest shipping time is 3-7 days, and we also offer global shipping to any country or region of your choice.
50,000+ Satisfied Customers
More than 50,000 people have chosen Diipoo's custom product services. We treat every customer with care, whether they are an artist or an ordinary user.
Additional information
| | |
| --- | --- |
| Fabric | 2 Way Tricot |
| Mouse Pad Size | 25x21x2.5CM (Nipple), 25x21x2.5CM(Diipoo Watermark), 26×21×3.2CM (7 days production), 26×21×3.2CM (3 days production), 32×26×3CM, 39.5×32.5×5CM, 48×38×8CM |