Description
Wall scrolls, also known as standing scrolls, are a type of scrolls, a mounted form of traditional calligraphy and painting in the Chinese character culture circle. First draw images or write words on paper or silk, then mount them to hang and roll up the organizer shaft. Hanging shafts can be used to decorate rooms and halls. It can be hung briefly and rolled up for preservation when not on display. Learn More about What is a Wall Scroll.
It was popularized during the Song Dynasty and became popular during the Ming Dynasty. It is still a common way of framing and displaying calligraphy and painting works. It can be hung in the living room as decoration, in the anime, there are also many works of anime hanging scrolls with anime characters, or scenery, etc.
HOW TO CUSTOM WALL SCROLLS
Upload you favorite images or wallpapers
You can zoom in pictures or wallpapers
Add to Cart and place your order
NO MINIMUM & FREE SHIPPING, ONLINE DESIGN OWN WALL SCROLL!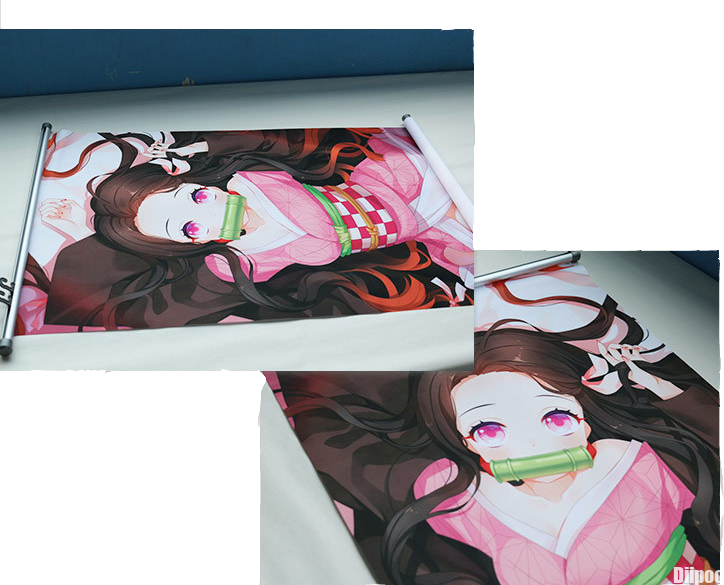 Anime or Japanese Wall Scrolls

Peach Skin
Aluminum Alloy
Custom Color
Wall Scroll by Diipoo Brand
Pillow SIZE: 50*80CM, 50*90CM, 60*120CM, 50*160CM
Custom area: One side
Do not touch the rough goods;
Stay away from things with sharp points, such as scissors and needles etc;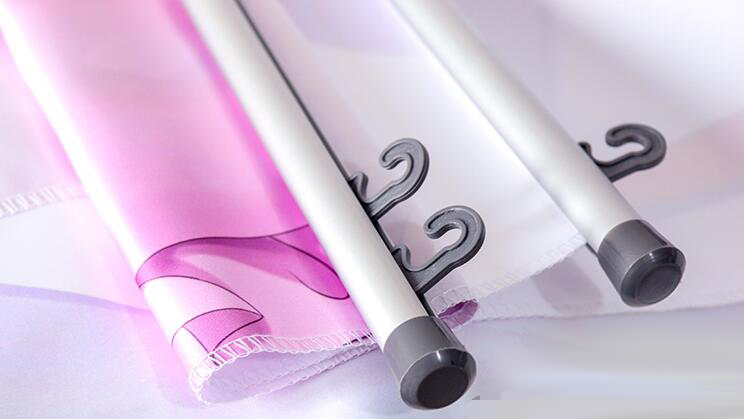 ALUMINUM ALLOY WALL SCROLL
Aluminum alloy is small and tough, light grey very good looking, plastic wall scrolls has been eliminated., hurry up and use Diipoo's products!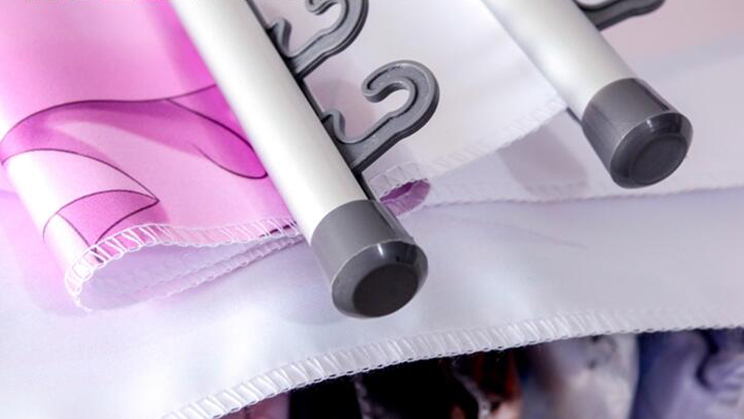 PEACH SKIN VELVET CANVAS
Peach velvet print cleaning, rugged and durable, will not fade.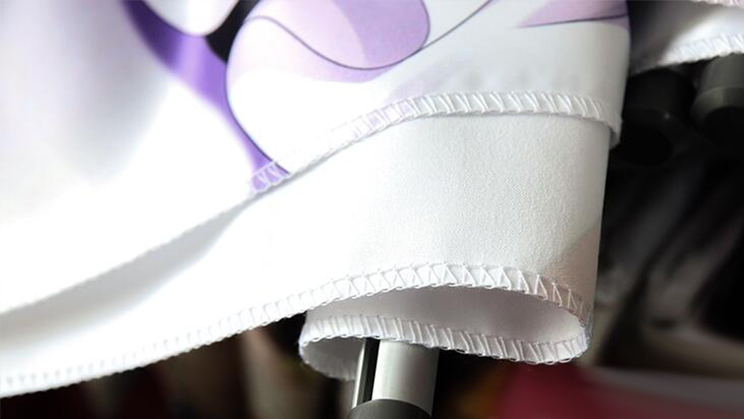 BODY WALL SCROLL, EVEN BIGGER
Compared to other brands, Diipoo's body wall scroll are larger and come in any of four sizes you choose.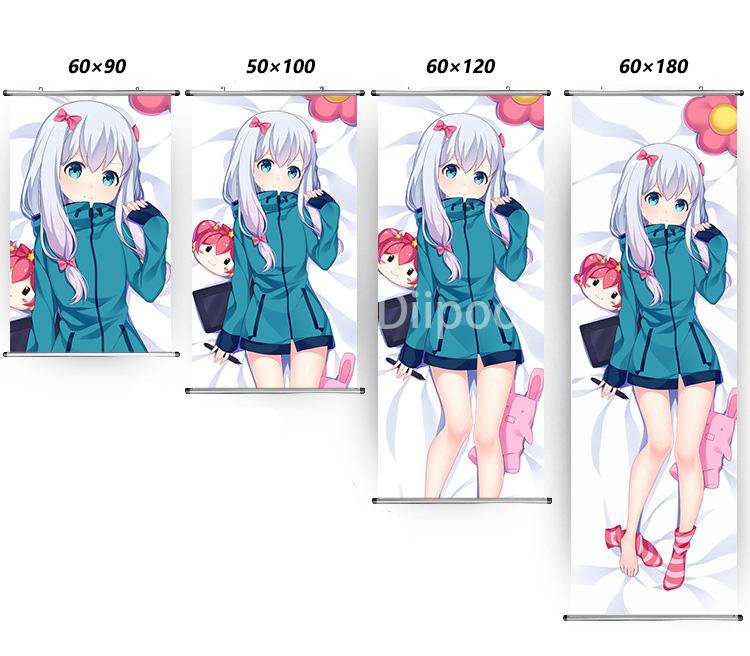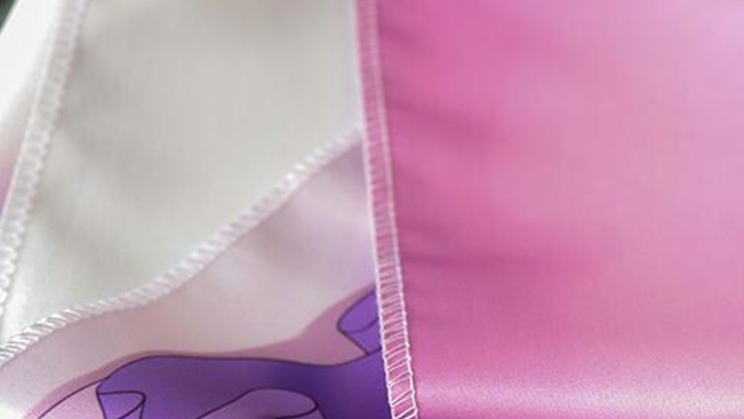 Peach skin fabric is a common material for clothes, wall scrolls are printed in clearer colors, full of color and perfect for hanging on the wall.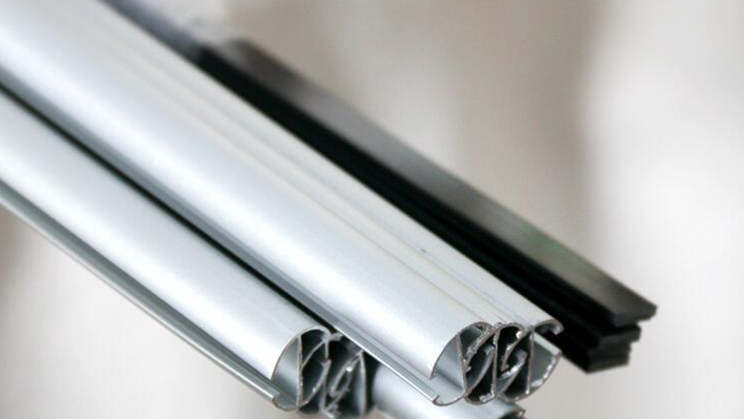 Thanks to the aluminum frame diipoo uses, because of gravity, it won't wrinkle.
diipoo is made of peach skin, which is more durable.
| Location | *Estimated Shipping Time |
| --- | --- |
| United States | 10-20 Business days |
| Canada, Europe | 10-20 Business days |
| Australia, New Zealand | 10-30 Business days |
| Central & South America | 15-30 Business days |
| Asia | 10-20 Business days |
| Africa | 15-45 Business days |
*This doesn't include our 2-5 day processing time.
What is custom wall scroll printing?
A Japanese scroll that displays painting or anime character, hung vertically on a wall, you can use Diipoo's online tools, and then customize the renderings. Learn More about
What is a Wall Scroll
.
Why should i choose Diipoo custom fabric wall scroll?
Diipoo provides custom wall scroll printing of peach skin fabric, soft fabric, high quality; aluminum frame, very durable, more durable than the same competitors; larger printing area, more details.
How many sizes do you offer?
Diipoo offers different sizes to meet different consumer groups, 50X80 CM, 50X90 CM, 50X120 CM, 50X160 CM.
Is there a copyright issue with custom wall scrolls?
Normally, there is no problem. If you are an individual using custom wall scroll, you don't need to worry about copyright issues. If you want to customize in large quantities, commercial applications, sold to tens of thousands of people, it is recommended to buy the copyright of the picture to avoid copyright disputes.
Can I use my own pictures or wallpapers?
It can be used. Just upload to Diipoo online, then adjust the picture, and finally place an order, we will quickly produce.
How long will I receive Wall Scroll?
Generally, it takes four days for us to receive and produce orders, and then the mailing time depends on your location. Specific reference: EXPRESS DELIVERY.
Can I bulk Custom Wall Scroll?
How to make a wall scroll?
Open Diipoo's
Custom Wall Scroll
page, then click upload pictures, move your pictures, cover the entire blank page, and then view the effect, and finally select the size you need, complete the order, wait for delivery, receipt, five-star evaluation.
How to hang wall scrolls?
Here we'll be talking about a few ways to properly hang your wall scrolls. How To Hang Wall Scrolls Without Nails in 4 Methods? Check it Now:
Hang Wall Scrolls
.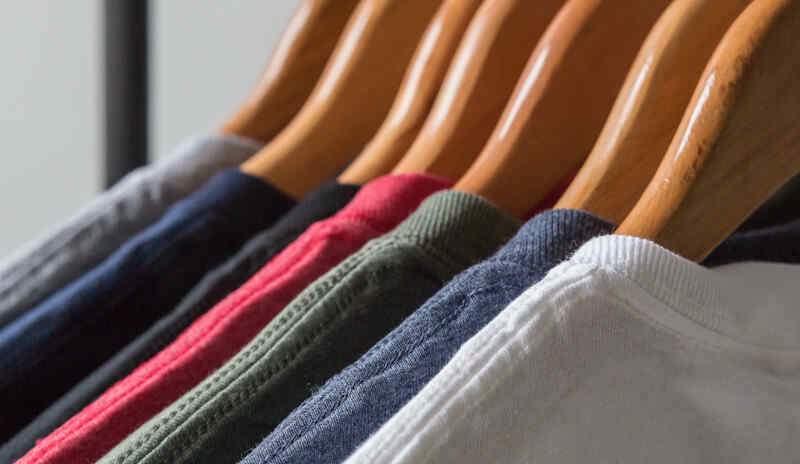 Expert
We listen to your problem and offer several strategies to resolve the ROOT of the problem and achieve your objectives.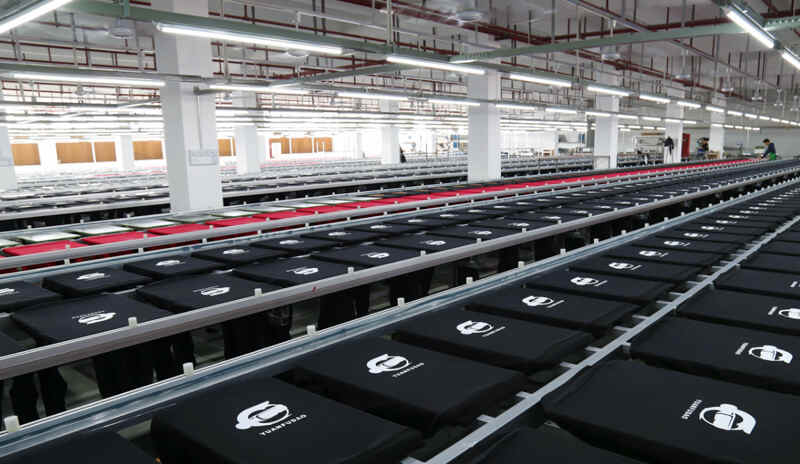 Fast
We get back to you fast so you know when your problem will be resolved.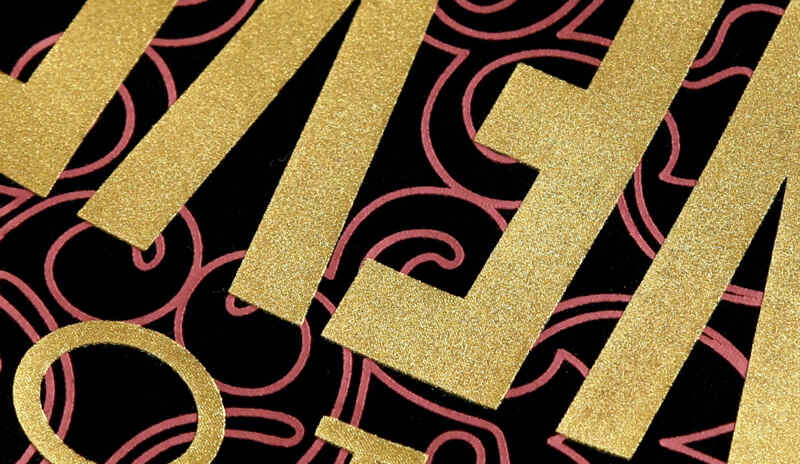 Support
The Diipoo Team genuinely cares about every client. This drives us to provide absolute fanatical support.