As Seen In
Diipoo is worthy of your trust!
Reviews
Everyone loves Diipoo! Our satisfied customers are the best advertisement.
Gallery
Are you still on the fence? View our pictures.
How to Customize Wall Scrolls at an Affordable Price?
Diipoo's custom printing wall scroll service lets you use any image you want, whether anime, animals, real people, games, sexy, or even nude wall scrolls. Adjust the image, choose the size and material of the scroll, and finally purchase it.
Features
Customize scroll online, no minimum ordering quantity, free delivery, design your own scrolls online!
It's neatly trimmed without extra lines. Local details are still clear and moving.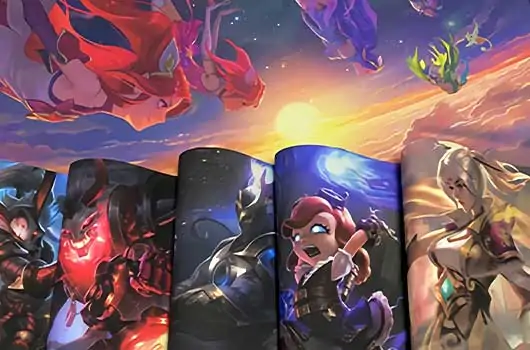 Flat surface, high-definition pattern, moisture resistance and no color fading.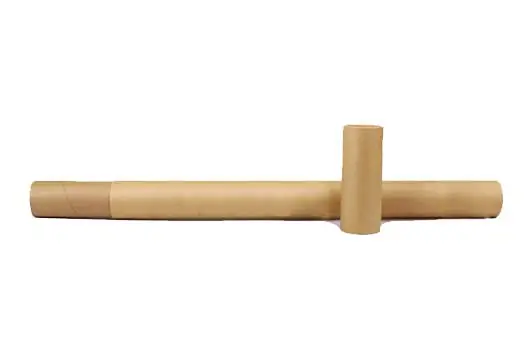 Thickened paper tube is adopted for the package to effectively avoid damage to the scrolled paintings.
Fabric Comparison
Three kinds of materials to make the scroll colors much clearer and richer, very suitable for hanging on the wall.
Art canvas
With 150D chemical fiber as the substrate, the waterproof art canvas adopts waterproof ink-absorbing coating with bright colors and perfect draping effect. The cloth feels bump texture with the imported waterproof matte coating, it owns bright colors and high cost performance.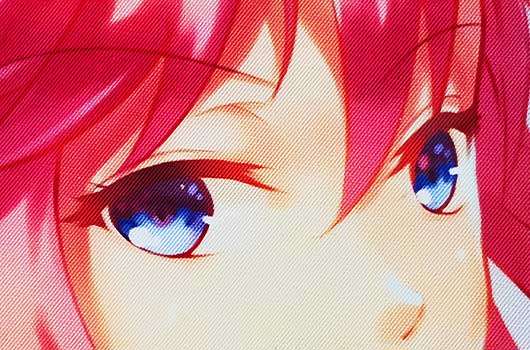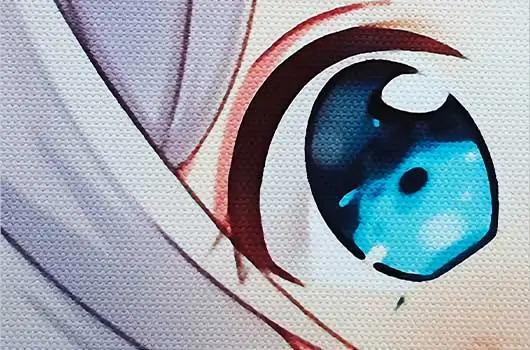 Oil painting canvas
With strong effect and bright colors, the oil painting canvas can be used for the production of simulated oil paintings, the interior decoration, wedding photo production, commodity exhibition display and advertising. The cloth is thick with more intense bump texture and excellent pattern lines and layerings.
White canvas
The white canvas has perfect draping effect, no curling, soft and smooth texture, no light reflection, strong compatibility, bright colors, high image resolution and good waterproof performance, so it's  the best scroll material at present. The fabric is white and delicate, soft and smooth with perfect pattern fineness and full colors, it's the high-grade fabric to make the wall scrolls.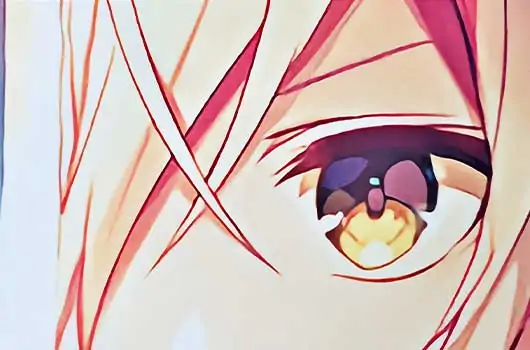 Wall Scrolls Materials
Two wall scrolls materials are available: Black plastic scroll, Aluminum alloy scroll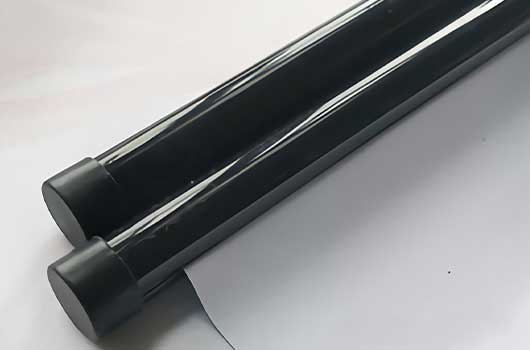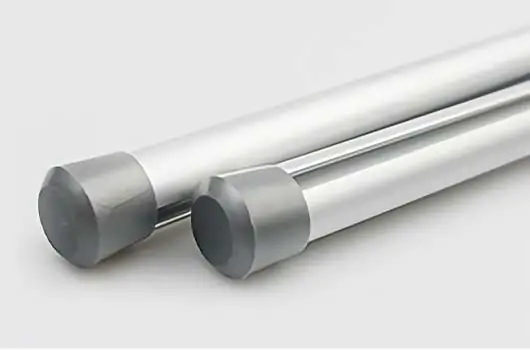 Custom Wall Scrolls Size
Multiple sizes: 40X60 | 50X100 | 60X90 | 60X120 | 100X150 | 150X200 cm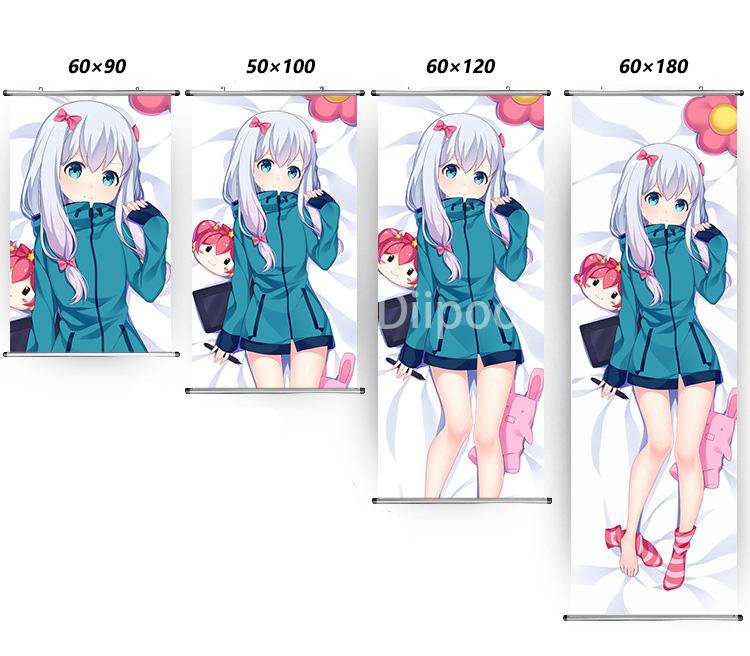 Wall Scrolls Maker
Two custom scroll types, horizontal and vertical. Use Diipoo's online tool to create wall scrolls, zoom in, zoom out, add images and text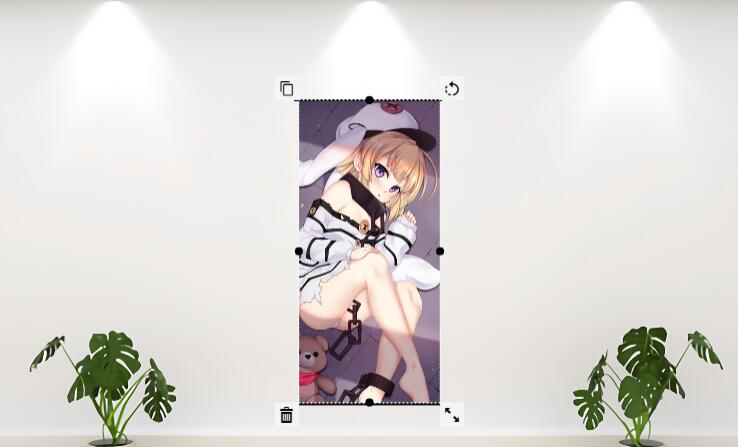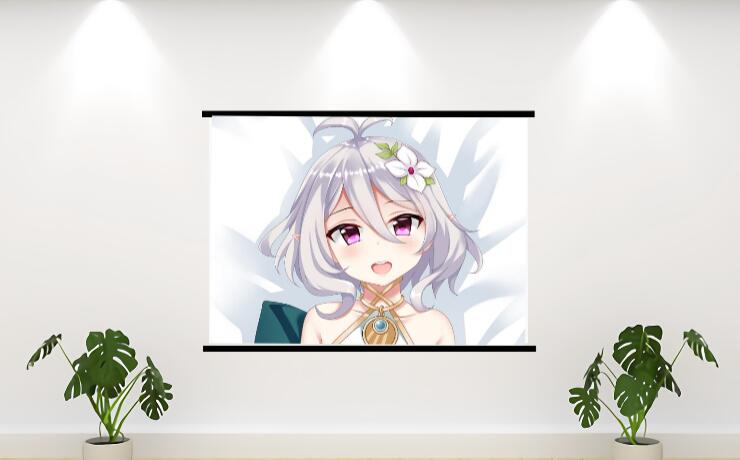 Wall Scroll Cleaning
The easiest way to clean a wall scroll is to wipe off the dust with a damp paper towel. First, gently unfold the scroll and use a soft brush or clean cloth to brush away any dust lightly.
If there are heavy stains, pour the cleaning solution onto a clean cloth and gently wipe the scroll's surface.
After cleaning, allow it to air dry in a well-ventilated area, avoiding direct sunlight.
Finally, hang the scroll on the wall.
Wall scroll: Black plastic scroll, Aluminum alloy scroll
Canvas: Art canvas, Oil painting canvas, White canvas
40X60 | 50X100 | 60X90 | 60X120 | 100X150 | 150X200 cm
Single-sided printing
Thermal Transfer Technology
PSD, JPEG/JPG. PNG

The completion date is about 3-7 days after order
Please consider the proportion when designing. As the fabric is cut and sewn, the picture will be stretched many times, resulting in poor printing. However, we will make some corrections.
Do not wash with water, and keep it away from direct sunlight at home. It's recommended to place  it on the clean, cool and dry wall.
Do not touch rough goods;
Keep away from sharp objects such as scissors and needles;
*This doesn't include our 2-5 day processing time.
How to Make a Wall Scroll
Diipoo offers printed anime wall scrolls, with a minimum order quantity of one. You can customize and design your own wall scroll.

Choose pictures for anime wall scrolls.
By selecting wall scrolls of different sizes and fabrics, you can create personalized wall scrolls. If you haven't found the right style yet, please feel free to contact us.

Upload the image to Diipoo.
Select the correct image from your phone or computer, and then use our online design tool to make adjustments. The wall scroll tool captures all the details of the image, and Diipoo will print it correctly.

Diipoo is here for you anytime.
We can design high-quality custom anime wall scrolls according to your preferences and ship them to any country or region worldwide.
What's wall scroll?
Wall scroll is one of Chinese specialized framing methods for paintings and calligraphy and it's named after the "scroll" inside as the most common way to frame Chinese paintings. Usually, one painting is framed with one scroll, but multiple paintings are also framed with one scroll.
It's usually made of wood, resin, plastics or other material and hung indoors mainly as modern decoration to enhance the overall sentiment and reflect the artistic quality and cultural taste of the householder.
Why does the wall scroll become a popular product?
It's widely accepted by the public in the Song Dynasty and became popular in the Ming Dynasty. It's still a common way to frame and display calligraphy and paintings.
Scrolled painting seems to be an ordinary decoration at home, but it have been very popular for Chinese families since the ancient time. Most are the landscape paintings and calligraphy by famous people to decorate the home and increase the humanistic atmosphere and the luck of Chinese geomancy.
Nowadays, the scrolled anime game paintings have appeared to be used as the necessary peripheral collection by many crouch potato fans to decorate all their walls at home.
Why are anime scrolls so expensive?
Bigger size will not necessary mean higher price because the size is just an added value in the later period. The price mainly depends on the fame and influence of the artist, the number of issues and the difficulty of acquirement.
As a two-dimensional collection with ornamental and collective features, it can be printed on a large scale based on the original drawings, so as to better restore the popular characters of animation works on cloth products.
The life-size two-dimensional characters, in particular, are convenient for the fans to take photos at a close distance with more artistic colors, which also enables the scrolled paintings with the important status among the peripheral collections, including many astonishing "premium" works.
What's the daily maintenance of scrolled paintings?
When we obtain a scrolled painting, we should not only appreciate its beauty but also seriously consider the daily maintenance.
After all, all the previous collections are usually hung on the wall. If we simply lock them in the cabinet, it's unfortunately a great waste. If we keep them in the air full of dust, it will be stained with dust very soon when you gently touch them with fingers.
So, Diipoo suggests to shake the painting gently to remove the dust naturally. If possible, we can buy a brush to clean the painting.
What is the customized wall scroll?
Hang the scroll showing anime or cartoon on the wall, you can customize the effect with the Diipoo online tools.
Why should we choose Diipoo customized wall scroll?
Diipoo adopts three types of soft and high-quality fabrics to customize the wall scrolls; the black plastic scroll or aluminum alloy scrolls is more durable than the competitive products; they have larger printing area with more details.
How many sizes are available?
Diipoo offers different sizes for various consumers.
Are the customized wall scrolls protected by copyright?
Usually, there's no problem. You don't need to worry about copyright if you customize the wall scroll for individual purpose. For the mass customization and commercial application, it is recommended to purchase the copyright of the images to avoid any legal disputes.
Can I use my own images or wallpapers?
Yes, of course. Just upload to Diipoo through online tool, adjust the image and place the order, we will make it for you as soon as possible.
How soon will I receive the wall scroll?
We usually need 3~7 days to receive the order and arrange the production, so the delivery period will depend on your location.
Do you accept the wall scroll to be mass-customized?
Yes, please contact us. ihaveadreamlimited#gmail.com
How to place the order for wall scroll?
Visit the customization page at Diipoo, click to upload the image, move the image to cover the entire blank page, view the final effect, select the size you want, place the order, wait for delivery, receive the goods, make five-star comment.
How to hang up the wall scroll?
Here we will discuss some correct ways to hang up the wall scroll. Check it Now: Hang Wall Scrolls
24/7/365 Customer Service
Diipoo is here for you! Whether you have questions about our products or want to discuss other topics, we are happy to answer all of your questions.
3-7 day Shipping Time
The fastest shipping time is 3-7 days, and we also offer global shipping to any country or region of your choice.
50,000+ Satisfied Customers
More than 50,000 people have chosen Diipoo's custom product services. We treat every customer with care, whether they are an artist or an ordinary user.