Description
WHAT ARE CUSTOM ANIME SHOES?
If you love anime and game, you may want to change every article for daily use into an anime and game related product.
Diipoo now offers anime shoes customization service, so you can move your favorite characters and anime game scenes onto your own shoes.
Custom painted anime shoes are not just works of art, but they are practical and unique, and make your personality brighter.
Custom anime shoes have many sizes. We have 9 sizes for people with different foot sizes, which are enough to meet the needs.
Diipoo uses online customization technology for users to customize their own anime shoes within 3 minutes.
You can even choose pictures of different animes, games, sceneries or animals to customize shoes with four different sides.
Diipoo does not have anime shoes in stock. After you make your payment, we will process the upper of high-quality canvas shoes according to the pattern you photographed, draw them by hand, and fix the color before delivery
It usually takes about three days to draw the pictures on a pair of the custom anime painted shoes by hand.
We wish for your understanding, and once finished, we will deliver the goods for you as soon as possible!
Diipoo's artists use acrylic dye to paint shoes by hand, and the design pattern can be anything, such as anime characters, anime sceneries, game characters, pictures of real people, landscapes, plants, characters, etc.
All the shoes at Diipoo store are painted with waterproof pigment, so you can wash the custom made anime shoes with water, but please avoid rubbing them or using bleaching agents.
To prevent color from coming off, washing machine is not recommended.
Our designers use acrylic paint, a kind of painting pigment.
Acrylic paint does not turn yellow and dries quickly. It can be directly applied to custom anime shoes.
Most importantly, the paint is waterproof, durable and light resistant.
HOW TO CUSTOM ANIME SHOES?
Upload you favorite images or wallpapers
You can zoom in pictures or wallpapers
Add to Cart and place your order
Custom anime shoes, beautifully printed, full color
Product attributes
Main material: canvas
Size: any size is Okay
Pattern: customized
Pigment: acrylic paint
Custom Anime Shoes by Diipoo Brand
SIZE:
36, 37, 38, 39, 40, 41, 42, 43, 44
Custom area: Both Sides
Please avoid rubbing them or using bleaching agents.
To prevent color from coming off, washing machine is not recommended.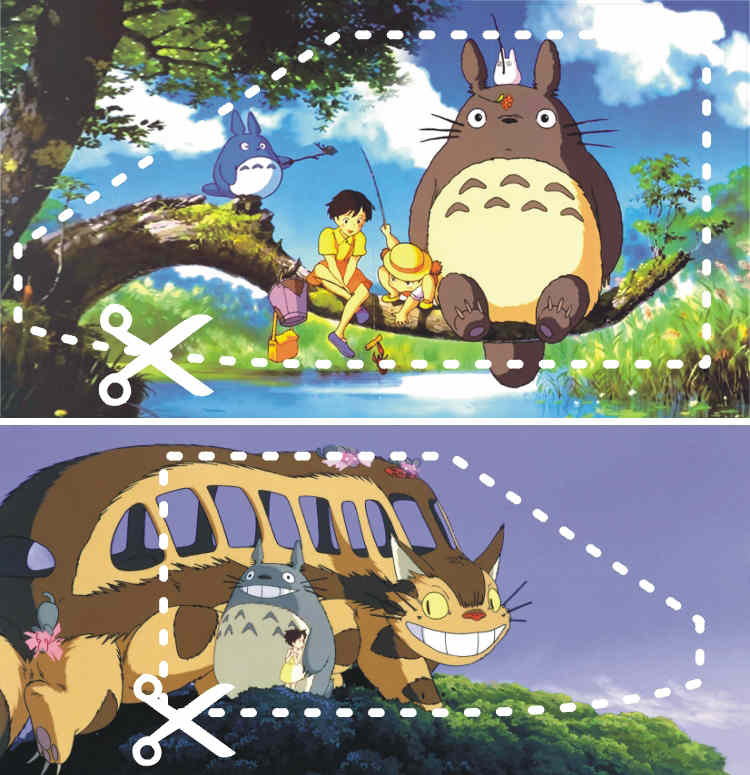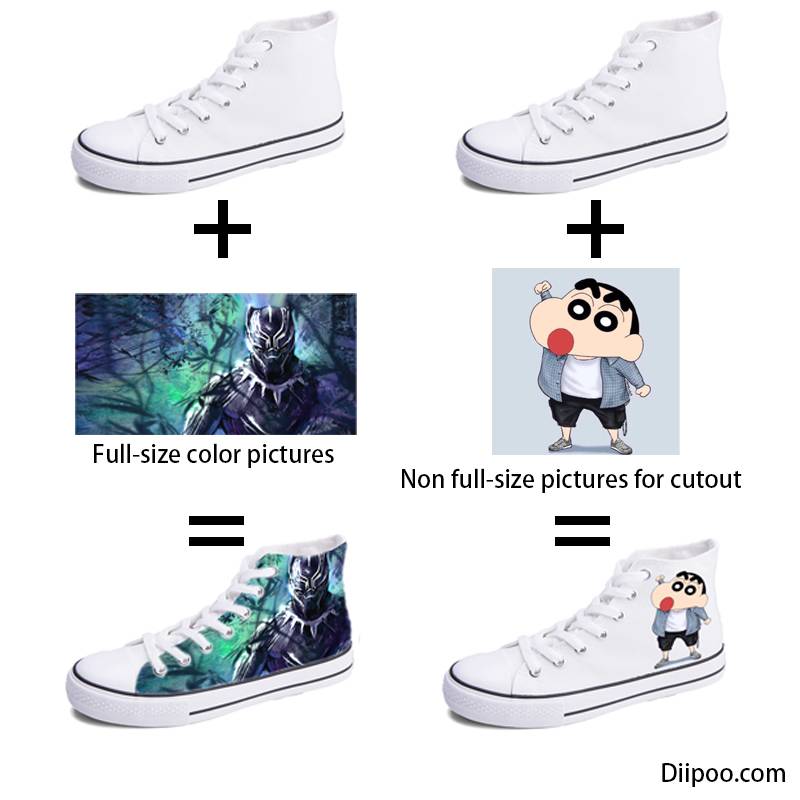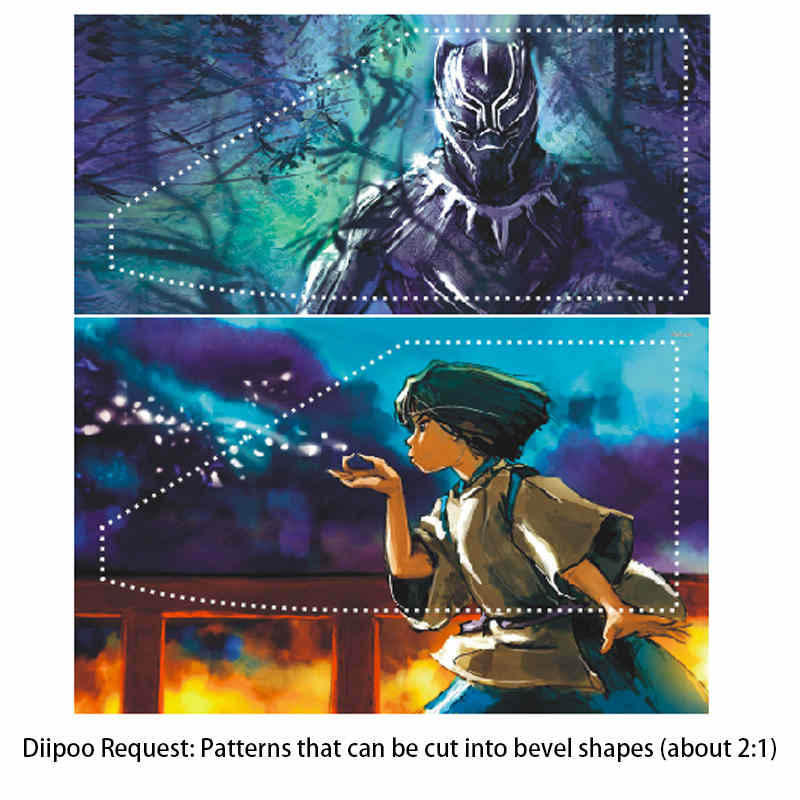 | Size | 34 | 35 | 36 | 37 | 38 | 39 | 40 | 41 | 42 | 43 | 44 |
| --- | --- | --- | --- | --- | --- | --- | --- | --- | --- | --- | --- |
| Foot length | 220 | 225 | 230 | 235 | 240 | 245 | 250 | 255 | 260 | 265 | 270 |
The above sizes are measured by hand, and there will be errors of around 1-2cm due to different measurement methods. Only for reference, the received material object shall prevail.
HOW TO WASH CUSTOM PAINTED ANIME SHOES?
1. Do not brush them or use any bleaching agents. You can wash them with ordinary hand sanitizer, and wipe them with a wet towel.
2. Keep shoes away from high temperature environment or long-time sun exposure.
3. Because canvas is made of coarse-grained cotton cloth, hard hair brushing may cause the surface of canvas to bristle, whiten and damage the integrity of the picture. Please make sure to wash them with soft cloth, soft hair brush or toothbrush after a short soak avoid damaging the upper fiber and pattern.
4. After cleaning, please dry them in a cool and ventilated place. Do not expose them to the sun or bake in high temperature to avoid degumming, aging and yellowing.
| Location | *Estimated Shipping Time |
| --- | --- |
| United States | 10-20 Business days |
| Canada, Europe | 10-20 Business days |
| Australia, New Zealand | 10-30 Business days |
| Central & South America | 15-30 Business days |
| Asia | 10-20 Business days |
| Africa | 15-45 Business days |
*This doesn't include our 2-5 day processing time.
Are your custom made anime shoes durable?
Yes, our designers use special paints that are durable and flexible on every pair of shoes. That's acrylic paint.
It turns out that this kind of paint can guarantee the service life of custom anime shoes.
In addition, you don't have to worry about the color of the upper melting in rainy days. It's absolutely waterproof.
Do you provide free delivery of all custom made animation shoes?
Yes, we provide free delivery service all over the world.
How long will it take for my custom painted anime shoes to arrive?
We need about 3-5 working days to make custom anime shoes. After finishing them, the delivery will take about 4-15 working days. Please refer to this EXPRESS DELIVERY for specific transportation time.
Are your shoes sizes standard?
Our shoes sizes are in centimeters, but measurement methods may differ in many countries and regions. We recommend that you measure your foot length in centimeters before customizing anime shoes at our website.
Which payment method do you accept?
Is there a refund policy?
Custom made shoes are not for return or exchange.
Do the custom made anime shoes smell?
The shoes are sent directly after they are made. After you receive them, the shoes may smell a little bit
You can put them in ventilated places. If you really mind, you'd better choose some other products.
Can I custom anime nike shoes?
Yes, of course. Before you order this nike shoes, send our Nike shoes size and specific models, we will communicate with you in the email to ensure that your custom Nike shoes will not go wrong.
Can I custom anime basketball shoes?
Anime basketball shoes can be customized, please give us the specific shoe model, you can also send your own shoes to us, we will give you hand-painted shoes.
Can I custom converse anime shoes?
How do I sell custom painted shoes?
Diipoo has already supported artists to open stores. Welcome to try this service. Customize your painted shoes, then sell your artwork at Diipoo artist store.