Blankets have gradually gained importance in our lives.
With more designs and materials available, our perception of blankets has changed.
They are used for warmth and have additional value, such as decoration and personal expression.
So when you move into your new home, buy a sofa, and choose a blanket you like, how do you choose it?
Should you customize a blanket or buy one off the shelf?
Today, Diipoo will talk to everyone about how to personalize custom blankets.
Choosing a suitable and likable blanket, especially for customization, involves considering many factors.
Here are several factors that you must pay attention to:
Choosing the right material
Choosing favorite patterns and design elements
Selecting the proper customization method
Choosing the appropriate size and shape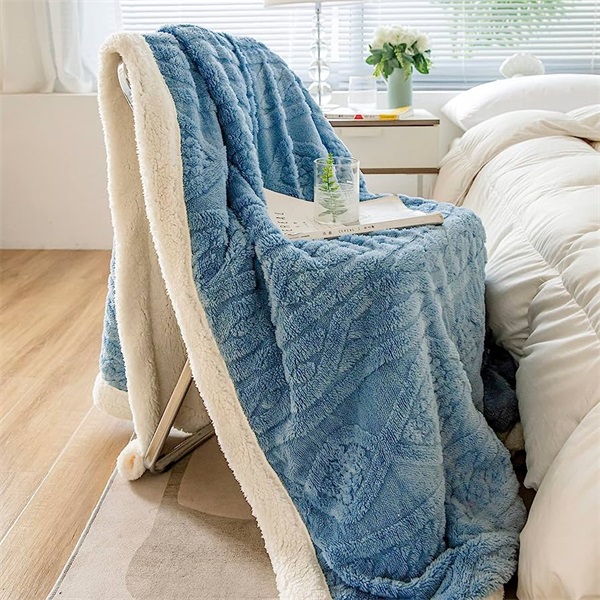 Choosing the right material
Before personalizing custom blankets, it is crucial to select the appropriate material.
The blanket's material determines its texture and feels, while different usage scenarios and personal preferences determine suitability for different seasons.
Consider usage scenarios and personal preferences
Lightweight, breathable flannel blankets are an excellent choice for spring and summer use of blankets.
Flannel blankets have a soft texture that is very comfortable against the skin.
Whether it's autumn or winter, woolen blankets can be chosen because they provide excellent warmth while still being breathable with good moisture absorption properties – keeping you warm without feeling stuffy!
Common materials for blankets
There are many types of materials used in making blankets. In addition to flannel and woolen ones mentioned earlier, there are other types.
For example, silk blankets with smoother textures make them suitable for summer use.
Linen blend blankets have natural textures with rougher feels, making them great as decorative pieces or collectibles.
Synthetic fibers such as polyester or polypropylene (PP) are usually used to make economical yet durable, long-lasting blankets offering good value-for-money options over time.
Therefore based on these two factors above, pick according to your needs.
Choosing favorite patterns and design elements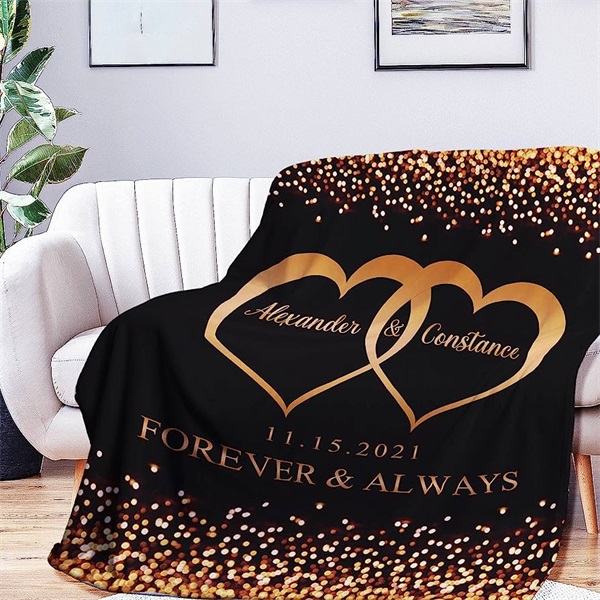 If you like to stand out from the crowd, then personalized custom blankets are suitable for you.
One of the most considerable charms of these blankets is that they can be designed according to personal preferences and styles.
For example, you can customize blankets with cartoons, photos, names, company logos, etc.
Multiple styles to choose from
Everyone has different preferences when it comes to patterns. They include animals, natural landscapes, music, or sports-related themes.
Pattern styles also include abstract designs, geometric shapes, and cartoon or retro styles.
Transforming creations into patterns
If you are a designer or artist with higher requirements for your blanket's appearance, we can ultimately put your artwork on the mantle.
In addition to providing warmth, a blanket expresses personal artistic style.
Selecting the proper customization method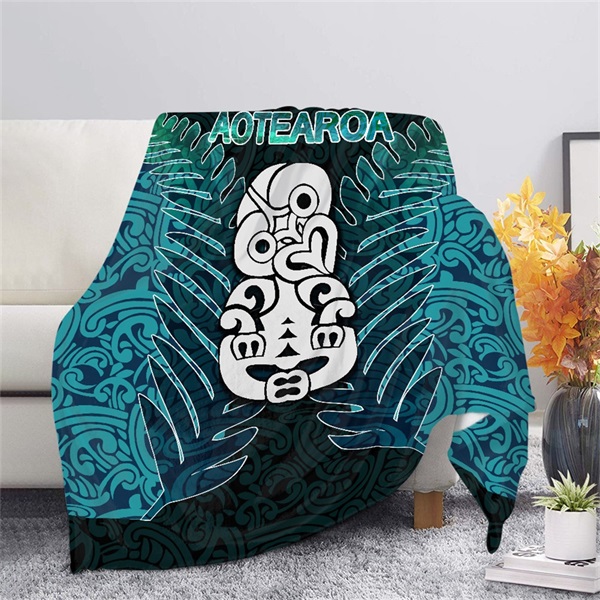 When it comes to personalized custom blankets, various production methods are available, including handmade and machine-made options.
Handmade blankets
Handmade blankets involve sewing the pattern onto the fabric by hand.
Using this method, you can "sew" your favorite pattern onto the blanket.
However, please note that this customization method tends to be more expensive but offers a longer lifespan making it worth every penny!
Machine-made blankets
Machine-made blankets involve printing the pattern directly onto the fabric using printing technology.
Machine-printed blankets allow for colorful and intricate designs for large-scale patterns and images.
The production time is relatively short, so costs tend to be lower while maintaining clear image quality on top!
Choosing appropriate size and shape
The size and shape of a blanket should be carefully considered as they directly affect both practical usage experience and visual effects.
According to the size of the bed, choose the appropriate size
Generally speaking, our double beds at home are usually 1.8×2 meters.
For a comfortable blanket, it is recommended to customize a larger one.
For example, a 2×2.2 meter blanket can perfectly wrap around the bed.
Common shapes of blankets
The most common conditions for blankets are rectangular, square, and circular.
Rectangular ones are the most popular, while square ones are usually for children.
Circular ones are often paired with round beds.
Everyone should choose a suitable customized blanket!
How about that? After reading all the suggestions and methods,
Choosing a blanket is essential because we will use it for several years as a comfortable household item that we have explicitly customized for ourselves.
Therefore, we must carefully and thoughtfully make our selection.
10% Discount Code: diipoo10
Customized Blankets:
Online design tool.
Same price for single-sided and double-sided printing.
Images can be enlarged up to 16 times.
Global shipping.
Use discount code "diipoo10" to enjoy a 10% discount.
Diipoo's vision is to provide a customized living for otaku.
Customizing a blanket only requires three steps:
Uploading a picture, selecting the material and size, and finally placing an order to purchase the blanket.
We use AI technology to enlarge images up to 16 times, so you can use any picture you like.