As an essential item for every household, fleece blankets are helpful in winter and a must-have for everyday home life and leisure.
Among the various types of fleece blankets, anime fleece blankets have gained popularity among consumers due to their unique advantages and multiple designs.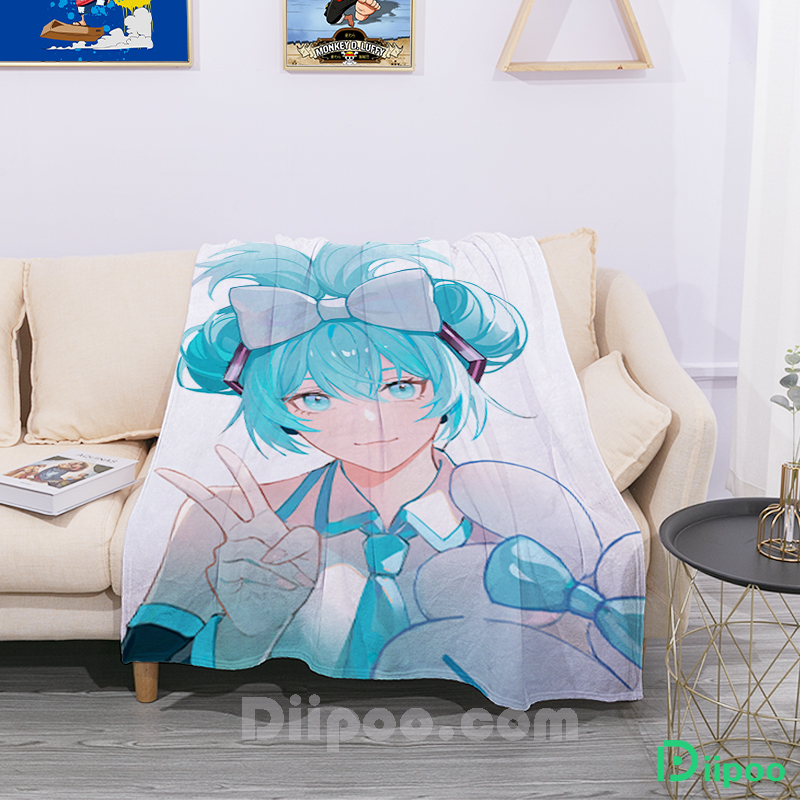 What is an anime fleece blanket?
Simply put, an anime fleece blanket is a type of blanket printed with anime characters.
It is usually made of high-quality fleece material, providing excellent warmth and comfortable touch.
Most anime characters come from popular series, movies, TV shows, or games.
For example, One Piece, Naruto, Attack on Titan, etc.
Many anime fans and collectors love anime fleece blankets because of their exquisite design featuring these patterns.
Why Choose Anime Fleece Blanket?
Why are anime fleece blankets so popular? Diipoo will summarize 13 reasons.
10% Discount Code: diipoo10
Customized Blankets:
Online design tool.
Same price for single-sided and double-sided printing.
Images can be enlarged up to 16 times.
Global shipping.
Use discount code "diipoo10" to enjoy a 10% discount.
Matching Anime Blankets with Home Decor
The uniqueness of Japanese anime blankets is that they feature popular anime characters.
They keep us warm and perfectly match our home decor while adding to our enjoyment.
Excellent Warmth
Fleece blankets differ from ordinary ones made from other materials.
The fibers in this kind of blanket have good insulation properties that effectively block the chilling winter wind.
Especially during winter nights when you can snuggle under such an animated blanket feels blissful.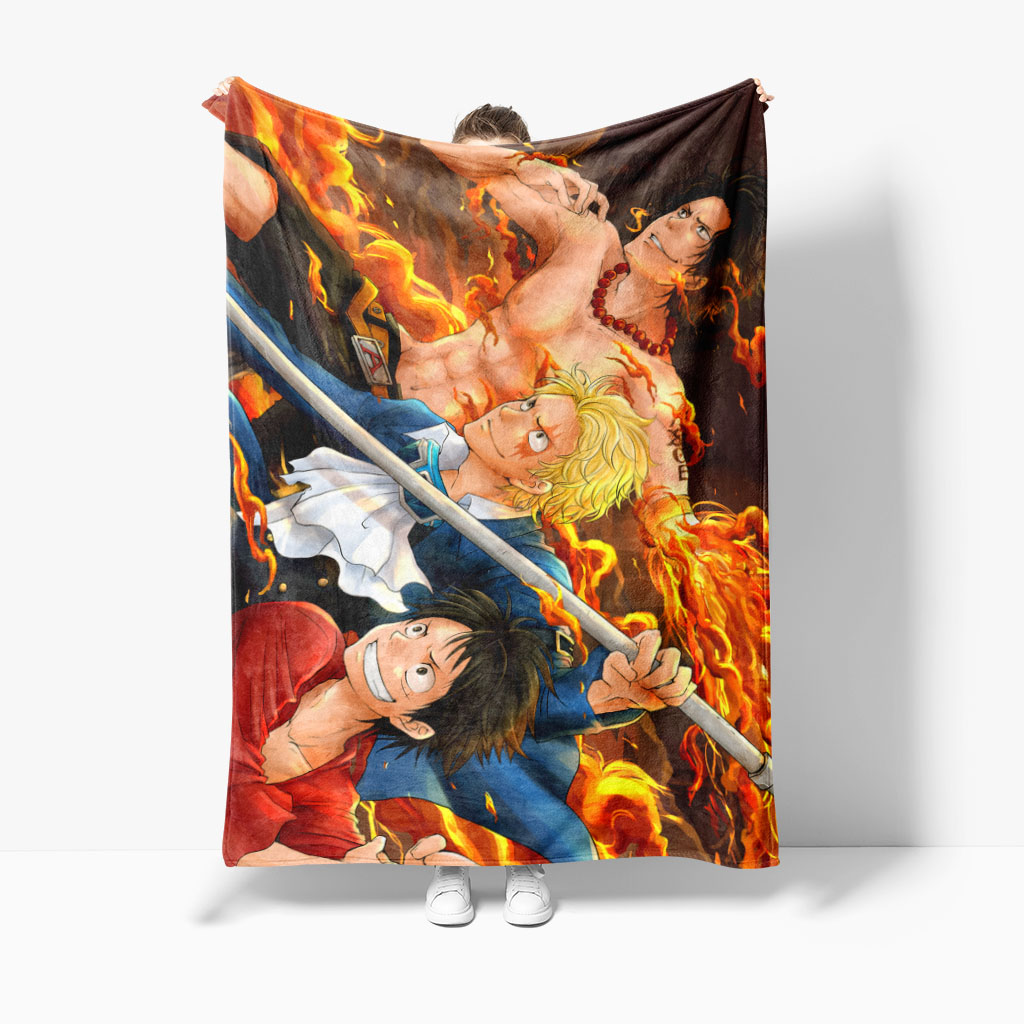 Soft and Comfortable
Fleece fibers have a soft, delicate texture that feels incredibly comfortable.
These blankets are smooth without static electricity.
Moreover, they possess good elasticity, which makes them resistant to deformation over time, thus maintaining their shape for extended periods.
Breathability
Fleece fibers have excellent breathability, unlike regular blankets, which are stuffy. When using an animated fleece blanket, it keeps you warm while allowing moisture to escape your body. This ensures a refreshing experience whenever we use these cozy covers.
Longevity
Fleece fibers exhibit strong wear resistance and durability, making them long-lasting and less prone to damage.
Customizing an anime fleece blanket means using it for several years, providing great value for money and practicality!
10% Discount Code: diipoo10
Customized Blankets:
Online design tool.
Same price for single-sided and double-sided printing.
Images can be enlarged up to 16 times.
Global shipping.
Use discount code "diipoo10" to enjoy a 10% discount.
Environmentally Friendly
Unlike ordinary materials, fleece blankets are made from natural fleece fibers without harmful substances or chemical additives. This makes them more environmentally friendly and healthier.
As otaku enthusiasts, these home products made of fleece material are more suitable for us!
Good Reputation
Nowadays, whenever someone mentions a fleece blanket, everyone knows it is synonymous with a good product.
Indeed, fleece blankets have earned a good reputation in many markets worldwide, whether it's sweaters, clothes, or even quilts made of fleece.
Everyone recognizes the quality of these blankets made from sheep's fleece.
A wide variety of styles to choose from
As modern trends continue to develop, fleece blankets are undoubtedly at the forefront as essential home furnishings.
These blankets offer a rich and diverse design selection, catering to different individuals' personalized needs.
Whether it's a minimalist classic style or a cute anime pattern, we can find our style among numerous designs and styles.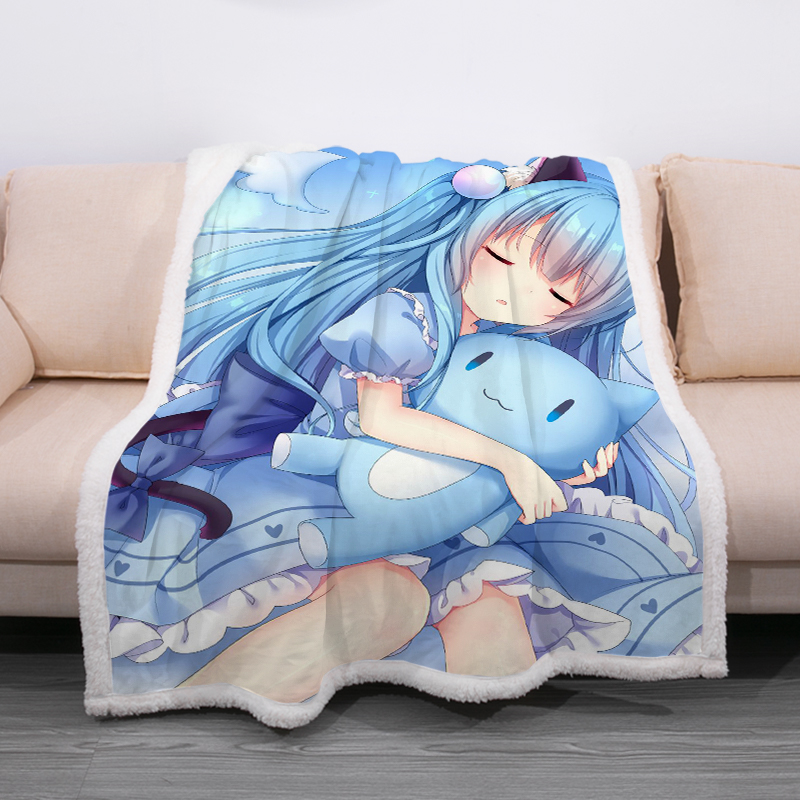 Versatility
In terms of functionality, fleece blankets serve for warmth and as decorative items that add a sense of design to the home environment!
They can be used as blankets, sofa covers, bed sheets, bedspreads, and more.
The multifunctional nature of anime fleece blankets adds fun and color to our home life.
We can also wrap ourselves in these fleece blankets for outdoor gatherings such as picnics or camping trips.
Anime fleece blankets are both warm and beautiful. It truly is a fantastic experience!
Easy care
These blankets are much easier to maintain as fleeces materials than other fabrics.
For example, fabric material gets dirty quickly and is challenging to clean entirely once stained!
On the other hand, unique materials like fleece have better stain resistance. Any dust or stains can be efficiently dealt with through simple cleaning methods.
Compared with other types of blankets made from different materials, caring for fleece is simpler and more convenient.
Fun and interesting
Compared with regular fleece blankets, these incorporate elements from anime culture.
Featuring various adorable anime characters and iconic scenes as design elements brings forth your favorite anime characters' expressions full of memories on display.
This makes them particularly appealing to anime enthusiasts.
Personalized choices
Anime fleece blanket offers even more personalized options.
We can choose our favorite anime themes based on personal preferences without worrying about complicated customization processes.
With Diipoo custom blankets only takes just three steps:
Upload the image.
Select the size.
Place your order.
Ideal gift choice
The material of anime fleece blankets is accurately described as flannel and fleece velvet.
They are not only suitable for personal use but also make excellent gifts.
Not only do they appear high-end, but they also show sincerity.
Especially for anime fans, they will surely love it.
10% Discount Code: diipoo10
Customized Blankets:
Online design tool.
Same price for single-sided and double-sided printing.
Images can be enlarged up to 16 times.
Global shipping.
Use discount code "diipoo10" to enjoy a 10% discount.
Caring for anime fleece blankets
If you have purchased a fleece blanket, do you know how to care for and maintain it?
If not, let's listen to Diipoo's suggestions:
Gentle hand washing
Anime fleece blankets are usually unsuitable for machine washing as excessive friction and high temperatures may damage the fleece fibers.
It is recommended to gently hand wash or dry clean the blanket to maintain its quality and pattern intact.
Fill a basin with warm water and add an appropriate amount of fleece detergent, stirring gently to create foam.
Soak the anime fleece blanket in the water and gently rub it with your hands, avoiding excessive stretching or twisting.
Rinse off the detergent with clean water, then gently squeeze out excess moisture.
Lay flat to dry
The drying method should be considered a unique material blanket like this one.
After cleaning, lay the blanket on a flat surface and gently spread it out so that it can air dry naturally,
This help prevents deformation or shrinkage of the fleece fibers.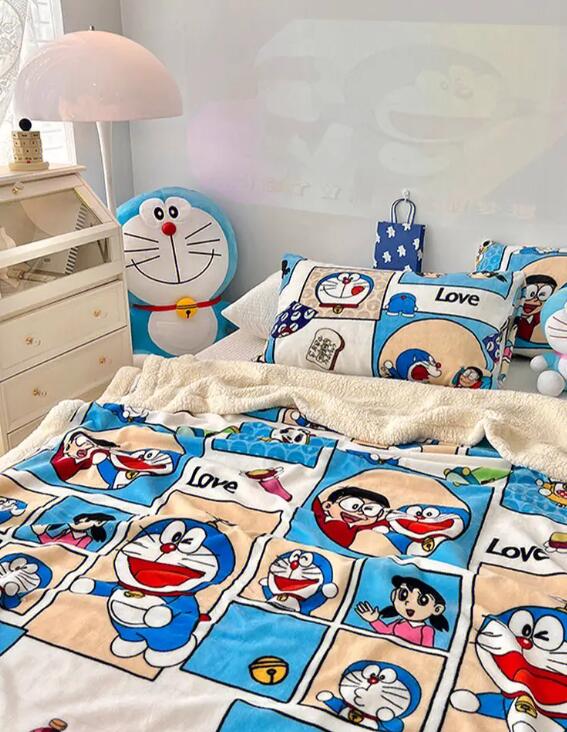 Avoid frequent washing
Fleece fibers have self-cleaning properties; therefore, washing anime fleece blankets frequently is unnecessary.
For minor stains, use a damp cloth or a soft brush designed explicitly for fleece fabrics to wipe them away lightly.
Only when necessary should you follow the cleaning as mentioned earlier steps.
Precautions
During summer or when not using the blanket in hot weather, it should be stored in a dry and well-ventilated place.
Avoid exposing the blanket to direct sunlight or damp environments. It can also be folded and stored in a wardrobe or sealed plastic bag to prevent dust accumulation and maintain quality.