A trendy cultural blanket: Anime wearable blanket, do you know?
If you see someone wearing a blanket on the street, would you think they're crazy?
But do you know? With the innovation of anime blankets, you might not even realize it's a blanket.
Because it can be more fashionable than regular clothes.
So otaku friends, do you know what an anime wearable blanket is?
There is no need to say much; Diipoo will introduce it to you today.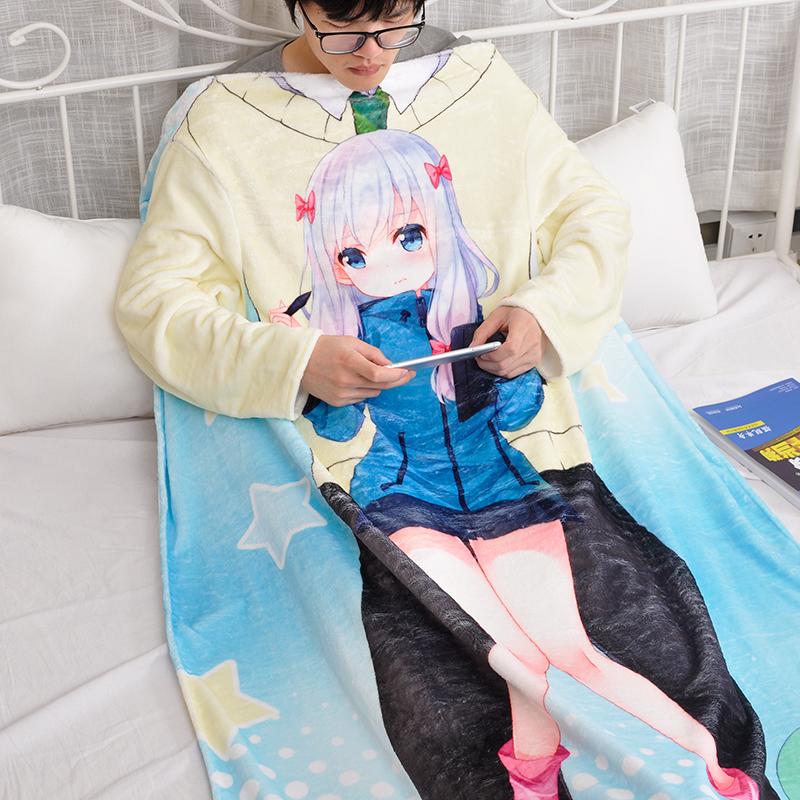 What is an anime wearable blanket?
10% Discount Code: diipoo10
Customized Blankets:
Online design tool.
Same price for single-sided and double-sided printing.
Images can be enlarged up to 16 times.
Global shipping.
Use discount code "diipoo10" to enjoy a 10% discount.
An anime wearable blanket is a unique design that combines anime elements with blankets.
It allows you to transform into an anime character in the comfort of your own home while wearing a blanket and watching your favorite anime.
It includes various anime images such as classic Japanese animation, American comics, game characters, etc.
You can design it based on an anime character and embellish it with related elements and names.
The blanket can be printed with anime stories or scenes and presented on the surface of the blanket to become an anime wearable blanket in the end.
Features of an Anime Wearable Blanket
Unique Anime Design Elements
The uniqueness of an anime wearable blanket lies in its incorporation of exciting animated elements into its design.
It can showcase your favorite animated characters, scenes, or plots and allow you to immerse yourself in the charm of the world of animation.
Comfortable User Experience
An anime wearable blanket's material and quality assurance ensures a comfortable user experience.
It's soft touch and warm insulation make us feel cozy even during winter.
Versatility and Portability
Anime wearables blankets usually have multiple functions.
You can use them as shawls, blankets, or sofa decorations.
In addition, they are often easy to fold up and carry around for outdoor activities, travels, or attending anime exhibitions.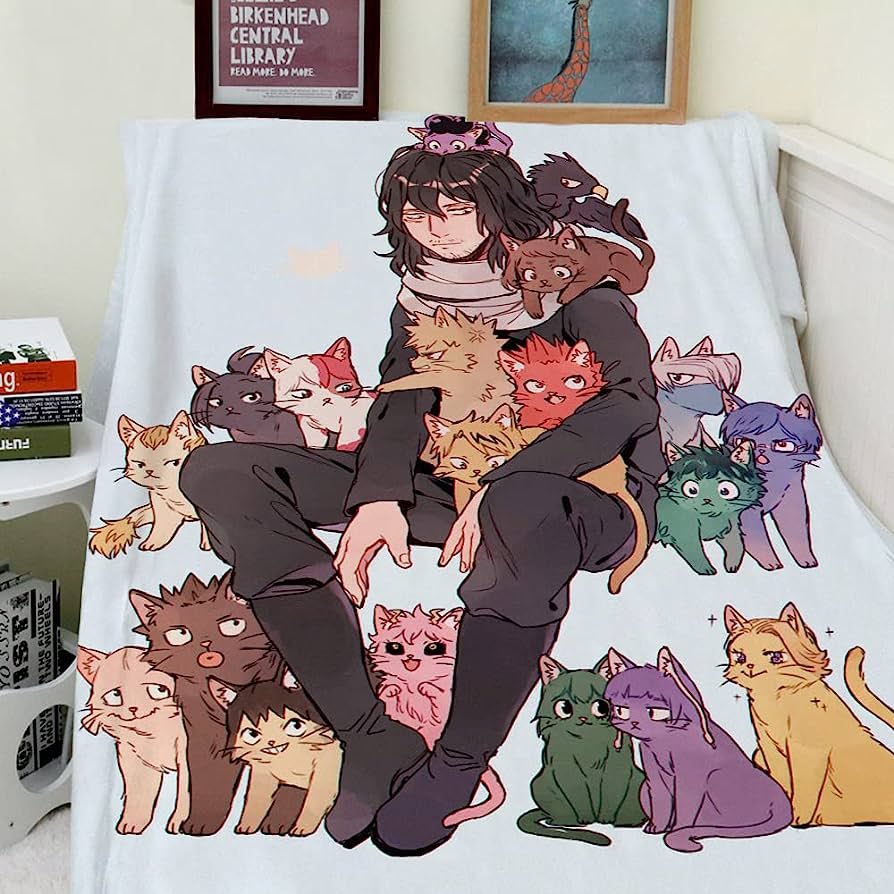 How to Choose an Anime Wearable Blanket?
Determine the Anime Theme
When choosing an anime wearable blanket, the first thing is to determine your favorite anime theme.
Then choose an anime theme that relates to your preferences so that the resulting blanket will be your favorite!
Material and Quality
If you want it to last long, don't overlook the appropriate material!
Common materials include flannel blankets, woolen blankets, etc.
Choose materials with a comfortable touch and excellent quality for better user experience and durability.
Flannel fabric provides a comfortable feel and warmth against cold weather.
It can be directly worn on the body without slipping off. When unbuttoned, it can also be used as a regular blanket.
Size Selection
Regarding this point, we can select based on actual usage scenarios.
Different sizes can be available such as 80×120 cm, 100×150 cm, 120×150 cm, or 150×200 cm.
Adding Personalized Elements
In addition to choosing anime characters, you can also consider adding personalized elements.
For example, you can add your name or personalized slogans on the blanket.
These personalized elements make the blanket more unique and distinctive.
Choosing the Customization Method
Diipoo offers rich anime patterns and customization experiences, and they can provide more professional customization services.
Using an Anime Wearable Blanket
Indoor and Outdoor Activities
You can use it on your sofa or bed during cold winter at home and for camping, picnics, stargazing, and other outdoor activities.
You can drape it over your shoulders or lay on the grass while having parties with friends.
Anime Exhibitionsor Gatherings
This blanket is a unique accessory for attending anime exhibitions or gatherings.
The anime wearable blanket is a clothing element that highlights your individuality during gatherings or cosplay events.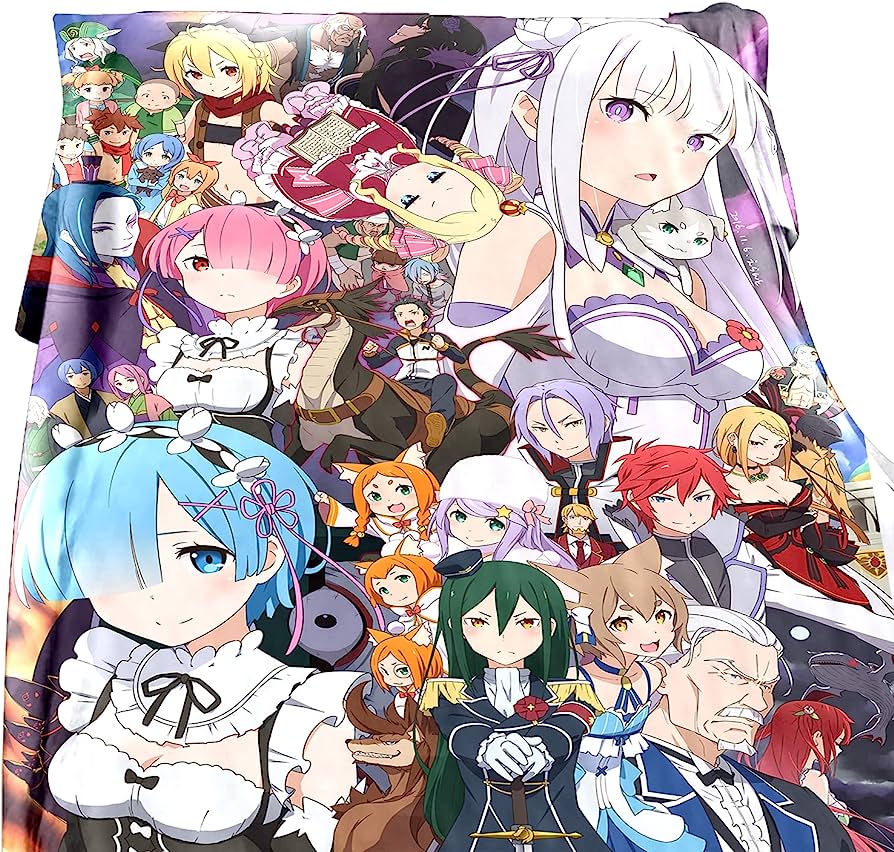 Caring for an Anime Wearable Blanket
Washing with Warm Water
It is recommended to use mild detergent and cold water for washing.
After cleaning, choose to air dry naturally or tumble dry on low heat.
Avoid Direct Sunlight
This kind of blanket should not be exposed to sunlight for long as it can cause color fading and fiber degradation.
When storing, choose a well-ventilated and shaded area to avoid direct sunlight.
Regular Maintenance and Repair
Remember to dust off and shake the blanket to remain soft regularly.
This anime wearable blanket has become popular among otaku enthusiasts.
Among young people, a large number have already started purchasing them.
So if you are one of them or have a great passion for anime,
Diipoo believes that this wearable anime blanket is suitable for you.
10% Discount Code: diipoo10
Customized Blankets:
Online design tool.
Same price for single-sided and double-sided printing.
Images can be enlarged up to 16 times.
Global shipping.
Use discount code "diipoo10" to enjoy a 10% discount.