What do you think about seeing an anime character lying on the ground?
You can even step on the anime carpet for a long time without fading, thanks to Diipoo's custom-made Japanese anime carpet.
Whenever my friends and I discuss anime, we love Japanese culture and visual style.
For an otaku fan like me, having a carpet themed after an anime work is an excellent way to express our love for it.
Because we can bring our passion into home decoration.
Whether it's in the bedroom, living room, or kitchen, we can always see it. How wonderful!
I believe every otaku fan wants "custom anime rugs," which you can do with Diipoo custom rugs.
Today, Lei will introduce Japanese anime rugs in this article.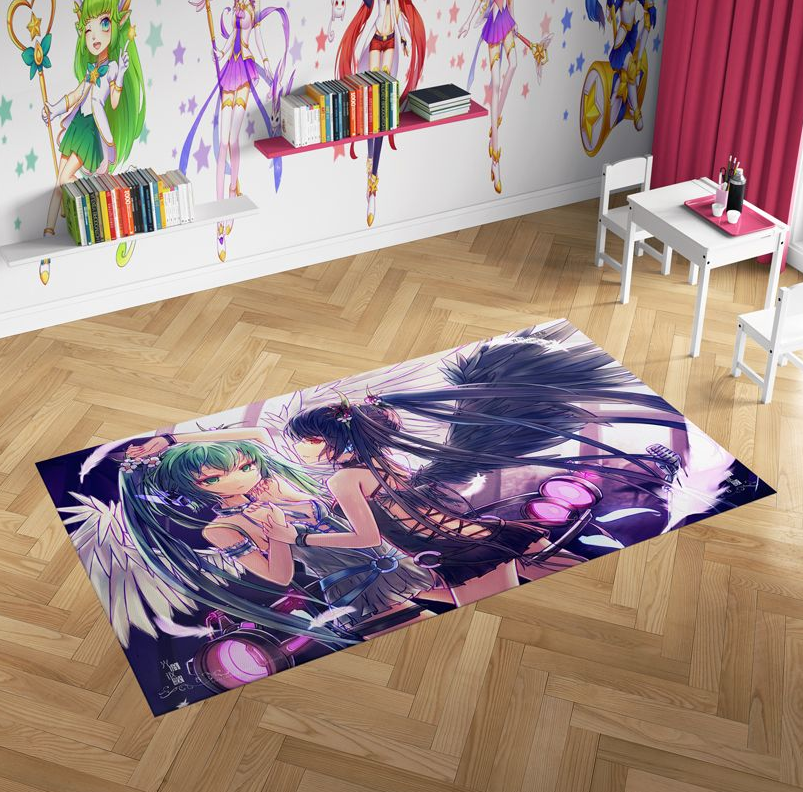 What is a Japanese Anime Rug?
A Japanese anime rug is a type of floor covering inspired by popular anime series in Japan.
These rugs come in various sizes and shapes. They can showcase iconic characters or scenes from shows like One Piece, Bleach, One Punch Man, Naruto, Dragon Ball Z, Sailor Moon, etc.
The current most popular rankings for Japanese Anime rugs are:
One Piece Anime Rug
Bleach Anime Rug
One Punch Man Anime Rug
When customizing your anime carpet, refer to the show's character and logo designs.
Everyone can use Diipoo's custom-made anime rugs in living rooms, bedrooms, or children's rooms.
It adds a unique style to the room while showcasing your love for that particular manga.
10% Discount Code: diipoo10
Custom Anime Rugs: The online design tool, worldwide shipping, images can be enlarged up to 16x. You can enjoy a 10% discount using the discount code "diipoo10."
Materials Used in Japanese Anime Rugs
Diipoo's Japanese Anime rugs use high-quality materials such as crystal velvet, sponge, and non-slip fabric. The carpets are non-irritating and static-free.
Crystal Velvet
Crystal velvet is a soft and comfortable fabric for making blankets, pajamas, cushions, and other home furnishings. It has fine fibers and a wide range of color choices, making it popular among many.
Non-slip Fabric
Diipoo's anime rugs use non-slip fabric for all their products to ensure that your carpet stays in place.
Sponge Material
Sponge material is a porous soft material made from natural or synthetic materials.
It is commonly used for cleaning, filtering, soundproofing,
We also use AI technology to transform blurry images into high-definition ones,
resulting in perfect prints on anime rugs.
Our vision is to provide customized living experiences for Otaku fans.
If you have any questions, please get in touch with our email.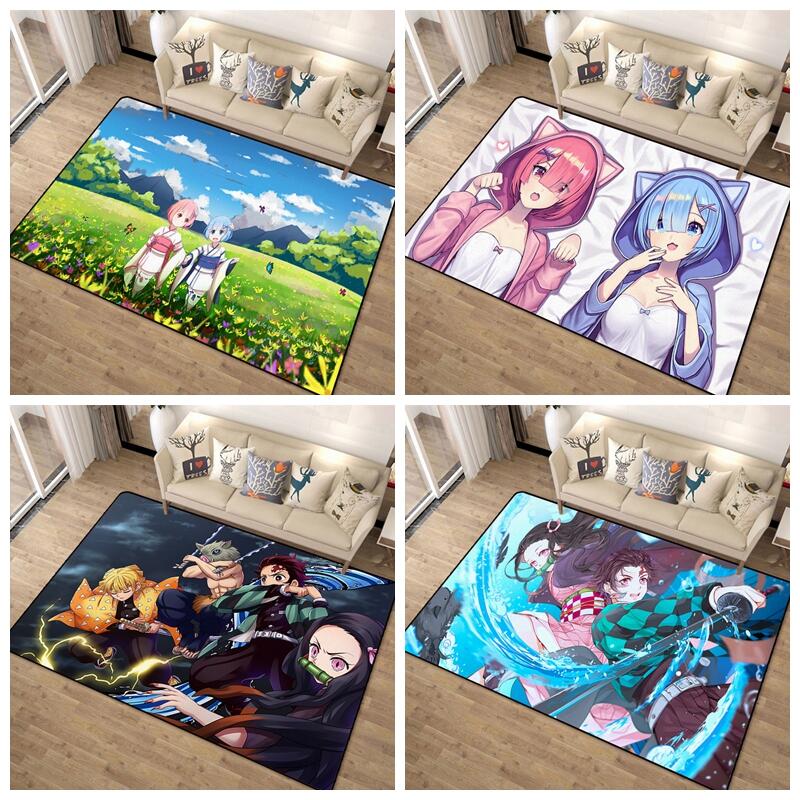 Features
Diipoo uses high-definition printing to reproduce scenes or character images from the animation perfectly.
Vibrant colors typically characterize Japanese Anime rugs,
with rich details and smooth lines.
Let our passion blend with the world of Japanese animation.
Of course! The anime carpet's size, shape, material, and pattern can all be customized.
In addition, Diipoo's custom-made anime rugs are durable and easy to clean.
Sizes
More than six sizes are available for anime rugs:
40×60 cm
50×80 cm
60×90 cm
40×120 cm
50×150 cm
150×200 cm
More sizes
You can also customize any carpet size. Please feel free to reach out to me and contact Diipoo immediately.
Japanese Anime rugs can be used as floor coverings and decorative pieces in bedrooms or living rooms.
You can even be hung on walls as tapestries.
Cleaning the carpet is also very important. You should regularly clean and maintain it to ensure hygiene.