What is Dakimakura Template?
Dakimakura Template gathers dozens of basic dakimakura templates, ready to be edited without usual complicated operations. Diipoo contains a number of ultra high definition pictures for dakimakura, which can generate directly at your pleasure.
The styles are many, and you will never feel tedious. In Dakimakura Template, you can add words, scripts, patterns and other staff, all open to customize.
It is highly practical and easy to operate, as it has got rid of former complicated procedures, and has provided you with various dakimakura images to choose, satisfying the demands of all careers.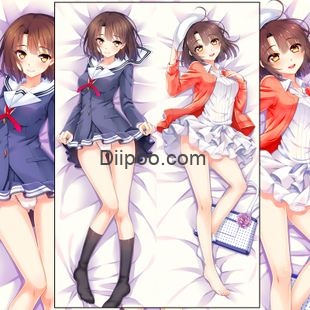 What are dakimakura?
Dakimakura conform to market demand and young people's consumption concept.
Based on traditional hold pillow, dakimakura support DIYed, and you can design and print patterns on them according to personal preferences.
The products mainly include hold pillows, back cushions, waist pillows and headrests. They are generally square and half the size of pillows.
They are mainly used to hold in the arms, keep people warm, and give people relief and comfort in mood.
Apart from color, pattern and other visual ways, the touch of cloth is also an important reason why dakimakura convey warmth.
2 way tricot dakimakura brings people with soft feeling, and you can choose different fabrics according to your own preference and seasonal change.
Some people love dakimakura, not only because they can decorate the room, bring warmth, but also because they express personality.
Today's dakimakura are no longer limited to dull square shape, 3D pillow, anime body pillow, human-shape pillow and more shapes have emerged. More wonderful ideas are also added in the color modeling, let the small dikamakura become items full of individuality.
Although they are no more than small accessories, they are especially eye catching. Even ordinary furniture may change monotony thanks to several dikamakura.
It is said that the position of dikamakura in interior decoration industry is the same as that of handbags in fashion industry.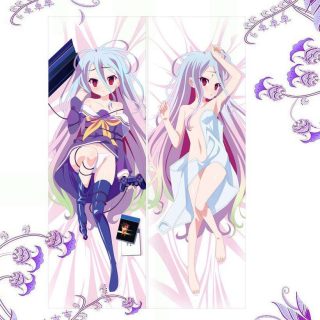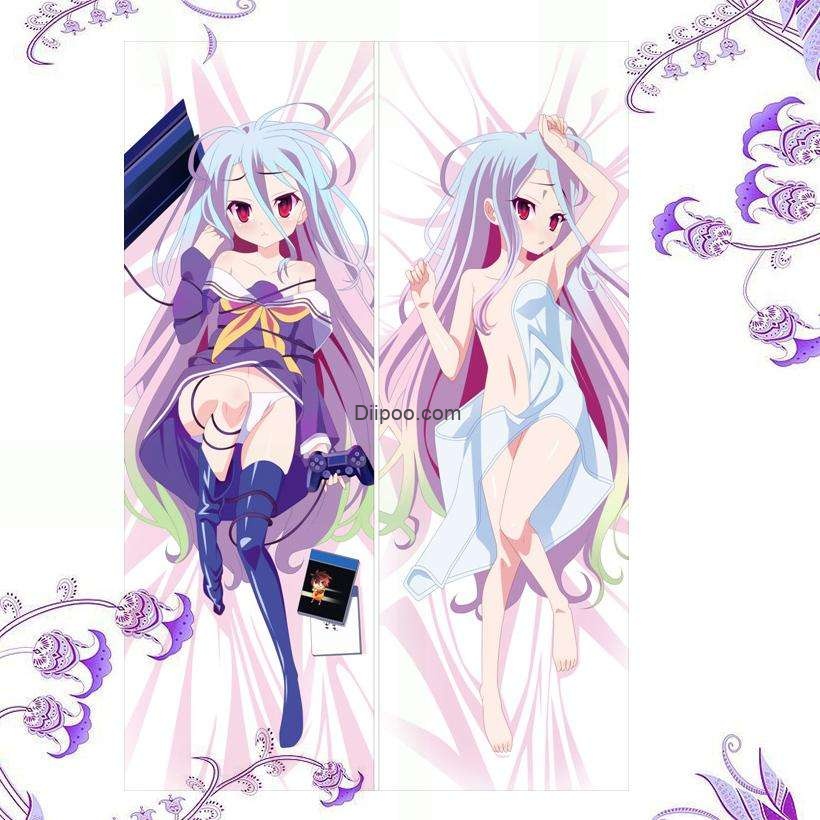 In the pillow family, anime dakimakura are not as functional as bedside pillows, but more decorative and entertaining.
With people's taste of life improving, a single small dakimakura has become a gorgeous and fashionable ornament. When you feel lonely, frightened or void, holding a dakimakura can give you the most needed comfort.
When watching a scary movie, many people are used to holding something soft to relieve tension, and bedside pillows usually play such a role.
This, perhaps, gives birth to a special member in the pillow family, dakimakura, for you to "daku" or hold. In addition to sit on, lean against, hold and other functions, their importance in decorative aesthetics cannot be omitted. Later on, anime dakimakura becomes decorative fairy that play an important "role" at home, a necessity for Otaku!
On bed, sofa and chair, the frequency of dakimakura appearing at home is higher and higher. The material, color and placement method also begin to affect the overall style of family decoration. Moreover, changing the design and style of pillow with the seasons can also increase the interest of life.
Therefore, different dakimakura can bring different styles and fashions to home life.
In the home environment of cold tone, colorful dakimakura are excellent adjustment.
It can be seen from the most popular fashion colors such as tangerine, orange, pinkish blue and pink purple that dakimakura of bright and moving colors are always the first choice favored by people.
Of course, color matching is also very important. Stripes, plaids and so on will bring elegant atmosphere to the home.
The use of dakimakura of different colors can also play a role in the visual segmentation of space.
For example, if you like free space, you can connect the living room, dining room and balcony completely, but as long as you put an orange tie cushion on the dining room, match a blue dakimakura on the light color sofa in the living room, and match a cane chair or seat on the balcony with a dakimakura with a floral pattern.
Then the three spaces that are connected and have different functions are related and distinguished!
In addition, the deep blue dakimakura and cushions have a strong sense of court, dignified and elegant, with a strong nostalgic atmosphere, so they are more popular.
But as the style is more atmospheric, the matching effect with the overall color and style of the room should be taken into consideration when choosing.
Why is Dakimakura Template needed?
Nowadays, our living conditions, material equipment and other comprehensive capabilities are much better than before.
Even people will inevitably strengthen competition and take improving efficiency as their own duty.
Dakimakura Template increases the quantity and speed of people's demand of dakimakura , better serves customers, facilitates production and creation, expands the width and scope of dakimakura, and saves a lot of time for customers to look for them, let people make their own decisions.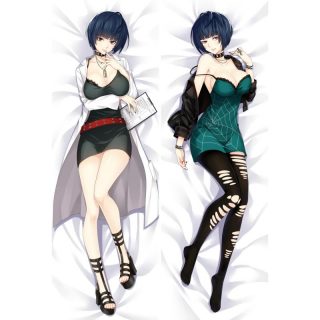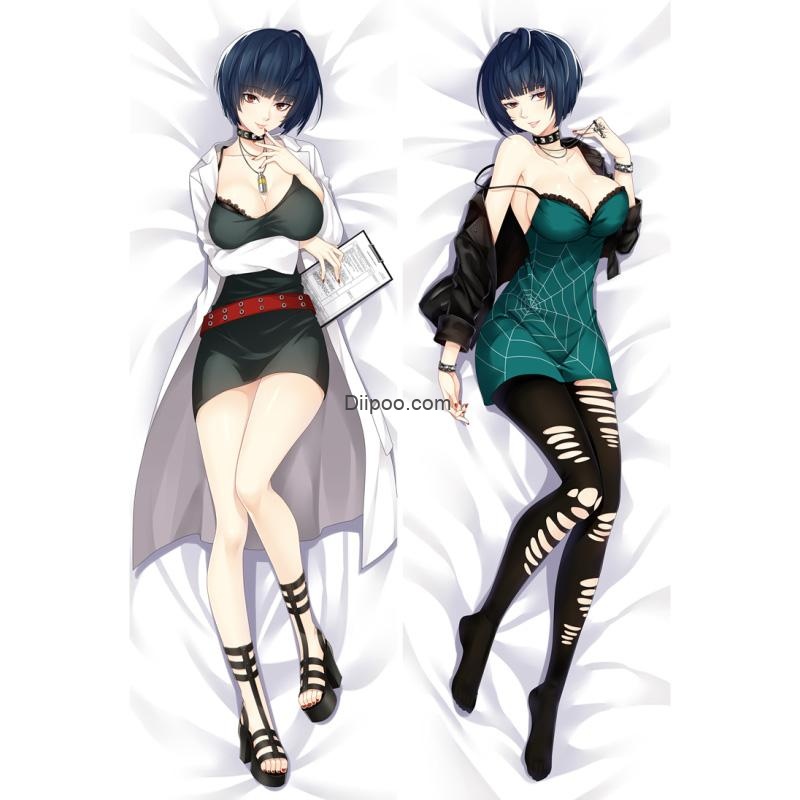 How many types of dakimakura?
1. Buckwheat dakimakura
The core of buckwheat dakimakura is made of buckwheat shell, as buckwheat shell will change shape according to the movement of human head, it makes people feel more comfortable.
2. Chemical fiber dakimakura
Chemical fiber dakimakura is not very airtight. It will deform and agglomerate after long time use. Its elasticity is very poor. After a long time, the shape will be uneven, which will seriously affect the health of your head.
3. Down dakimakura
Down dakimakura is light in weight, fluffy, breathable and not sultry. It can support the head well, but it cannot be washed.
4. Elastic dakimakura
The material used for elastic dakimakura is composite material, which has good elasticity, softness and is not easy to deform. And the anti extrusion effect is very good.
There are many kinds of dakimakura. Distinguishing by sewing edge, they can be divided into lace, ruffle edge, wide edge, inner sewing edge, rolling edge and braid edge, etc.
Classification of Dakimakura Template
Daily Dakimakura Template: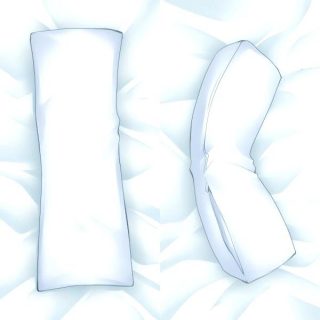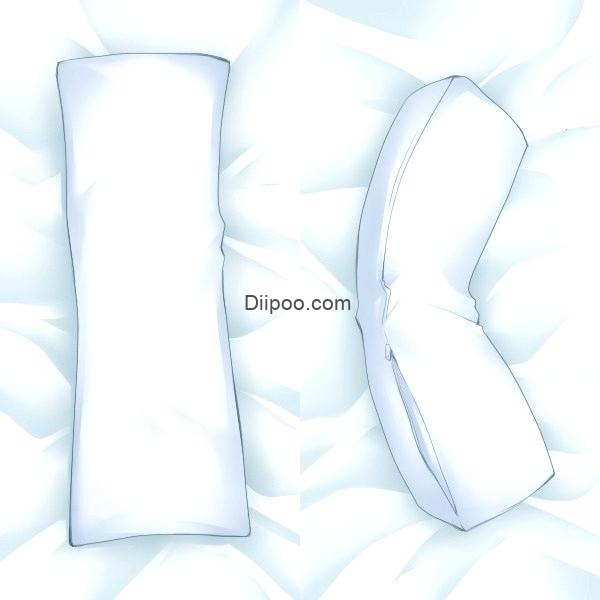 Resolution: 600*600
Color: white
Recommendation: ☆☆☆☆☆
It is the prototype of dakimakura. Patterns are added based on this type.
You can customize the dakimakura by choosing your favorite pattern. When hugging the dakimakura, it feels like entering a warm harbor, a thick windbreaker, which is soft and comfortable.
The blank can be designed at will. It can also bring you joy and happiness.

Resolution: 1024*2926
Color: white
Recommendation: ☆☆☆☆☆
The general dakimakura template can be configured with pictures at will, which is convenient to observe the position and shapes of the pictures and to adjust the appearance of the dakimakura.
Ordinary artists use it. The figure lies in Dakimakura Template like a real one, making it live, with soft surface materials and irregular fabric folds. In this scenario, users can feel the most real and tangible anime characters.
General Dakimakura Template
Resolution: 500*500
Color: black
Recommendation: ☆☆☆☆☆
The daily general dakimakura template fits the curve of the human body.
Have a dakimakura or pillow when sleeping, because the muscles around our necks are very flexible, they can move in every direction, and move a lot every day.
After each rotation, they have to return to the original position for rest, so as to ensure the normal use of the neck. If we don't sleep on the pillow at night, the muscles around the neck will feel uncomfortable.
Rectangular Dakimakura Template
Resolution: 340*340
Color: white
Recommendation: ☆☆☆☆☆
Fit the shape of human body, embrace your dream, rectangular Dakimakura Template gives you real warmth.
Let your tired self have something to rely on, holding it everyday like a baby into a dream, sleep until wake up naturally. You no longer feel lonely and uneasy, it is the most reliable equipment for those who lack of security, so that you no longer feel isolated by the world.
Because you have your own dependence, which will not betray or leave you, exists only for you.
Round Dakimakura Template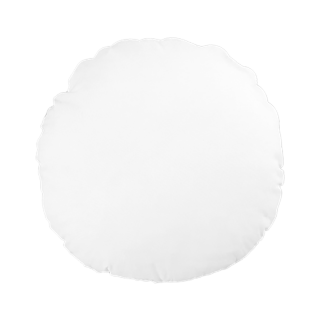 Resolution: 600*600
Color: white
Recommendation: ☆☆☆☆☆
Don't you have a desire to sit on this dakimakura when seeing the template?
Round dakimakura gives you the most powerful arm, keeps your back away from coldness and sour, and leads you to the real dreamland.
You can customize it by choosing your favorite pictures and colors on it, don't you feel a happy life nearby?
Slumber Square Dakimakura Template
Resolution: 224*224
Color: white
Recommendation: ☆☆☆☆☆
This dakimakura template is square, elastic and foldable.
It is small and exquisite, can be used not only under the head, but also behind the back when reading books, newspapers or playing games, relieving your fatigue. Soft and elegant, it allows you to do what you want to do as you like.
Sleeping with it can make your dream especially sweet, and make you sleep like an angel.
Anime Character Dakimakura Template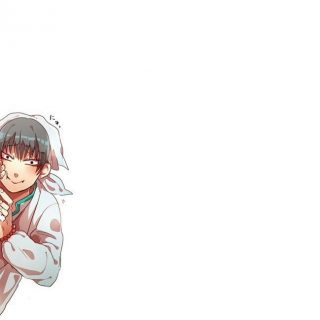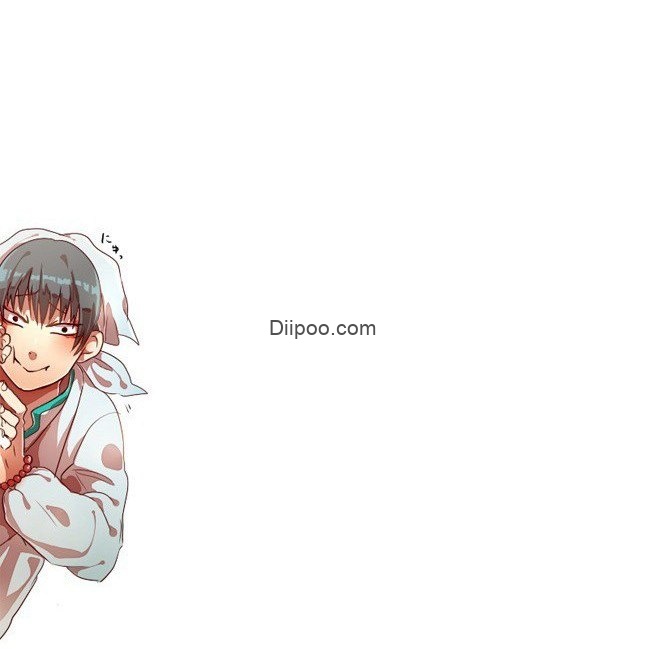 Resolution: 649*649
Color: white
Recommendation: ☆☆☆☆☆
Let me introduce Anime Dakimakura Template for you.
A man stretches out half of his head on the left side and looks at you stealthily, dressed in white, naive and funny.
His charming smile is fascinating. You can put your dakimakura on the right side, collect dakimakura pictures put your favorite one on it with Photoshop. Isn't it very cute?
Dakimakura Set
Resolution: 240*180
Color: white
Recommendation: ☆☆☆☆☆
This set enables you to use the whole series of dakimakura templates.
You can DIY your own dakimakura. When you need rest at night, a comfortable dakimakura is the best greeting to your body.
When you need to rely on something, a dakimakura is the best gift you can get. Holding it makes you feel safe. A gentle smile before sleep, and enjoy a good dream.
Wake up and smile the next morning, and begin another interesting day.
Anime Double Dakimakura Template


Resolution: 595*1679
Color: white
Recommendation: ☆☆☆☆☆
The boy is elegantly indifferent but considerate, holding the camera to change the most beautiful moment of the beloved into eternity.
The girl is quiet and elegant, waiting for the arrival of the sweetheart. They can see each other but can't touch each other. They connect with each other with a red line, make a dakimakura, and guard you quietly.
They can always guard each other. When can your sweetheart accompany you by your side, as these two together forever?
Brown Dakimakura Template
Resolution: 1200*1200
Color: brown, black
Recommendation: ☆☆☆☆☆
Brown dakimakura template makes you comfortable and relaxed. It allows you to immerse yourself in a safe and comfortable state at any time.
It is suitable for middle-aged and old people to use, improve your quality of life, keep away from insomnia and trivia, and let you step into a normal life.
These are the advantages brought by Dakimakura Template, which not only enriches people's life, but also improves people's quality of life, enables more people to live the life they dream of, and also fills the emptiness and loneliness of the personal world.
If you want to custom 3D oppai dakimakura, custom 3D mouse pad, custom dakimakura, contact us please! our dakimakura shop is opening!