If you have recently been renovating your home, then you might want to consider a cool anime rug.
In contemporary times, anime culture has become widespread and is loved by many.
It is not just a form of entertainment that helps people relax but also an artistic expression.
The world depicted in anime captivates viewers' hearts and serves as a gateway to the realm of animation.
So why not incorporate a cool anime rug into your home decor?
On an anime rug, you can see various cartoon characters with cool styles and expressions that exude youthfulness and fashion, making them visually appealing.
You can choose from different sizes for this anime rug:
40×60 cm, 50×80 cm, 60×90 cm, 40×120 cm, 50×150 cm, or even 150×200 cm – whatever size suits your preference.
10% Discount Code: diipoo10
Custom Anime Rugs: The online design tool, worldwide shipping, images can be enlarged up to 16x. You can enjoy a 10% discount using the discount code "diipoo10."
High Quality and Safety
The anime rug is designed to cool and has great quality.
It is made from excellent materials that provide a smooth, soft, and comfortable touch without any itchiness or discomfort.
Additionally, an extra layer of thick non-slip padding underneath the rug ensures its stability when placed on the floor.
Preventing any slipping accidents while walking on it barefoot.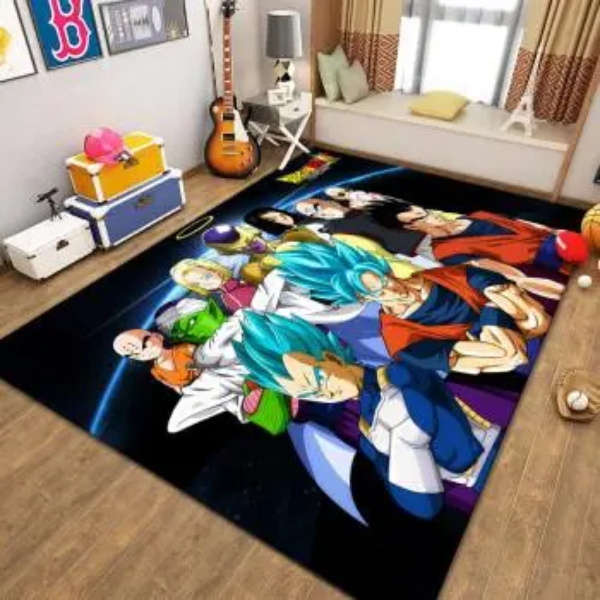 Noise Reduction Functionality
When it comes to this kind of cool anime rug by Diipoo, we must mention its practicality as well.
Its noise reduction functionality stands out significantly.
Imagine lying in bed, ready to enjoy some peaceful moments, when suddenly noises from outside disrupt your tranquility – wouldn't that make you angry?
This is where the noise reduction feature of the rug comes into play.
Whether it's footsteps, wind sounds, or even arguments between neighbors, these noises won't disturb you anymore, allowing you to comfortably engage in activities you love.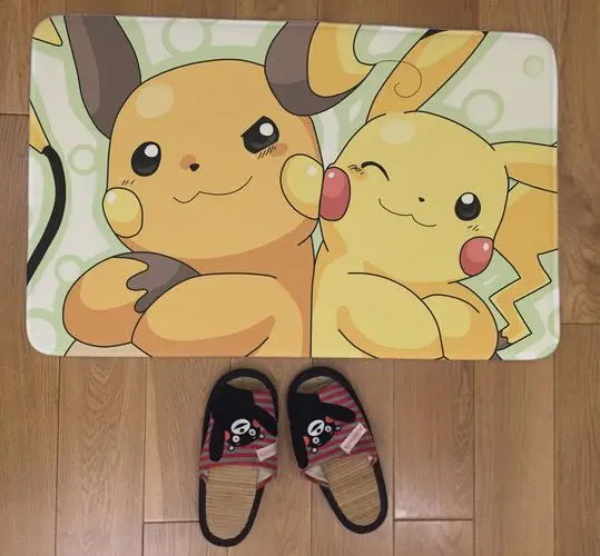 Easy Cleaning
What makes this anime rug cool? It's because it is very easy to clean.
You can shake off any hair or choose to machine wash the rug.
If you have pets at home, you no longer need to worry about pet hair as this rug can easily be cleaned without causing any damage, saving you a lot of cleaning time.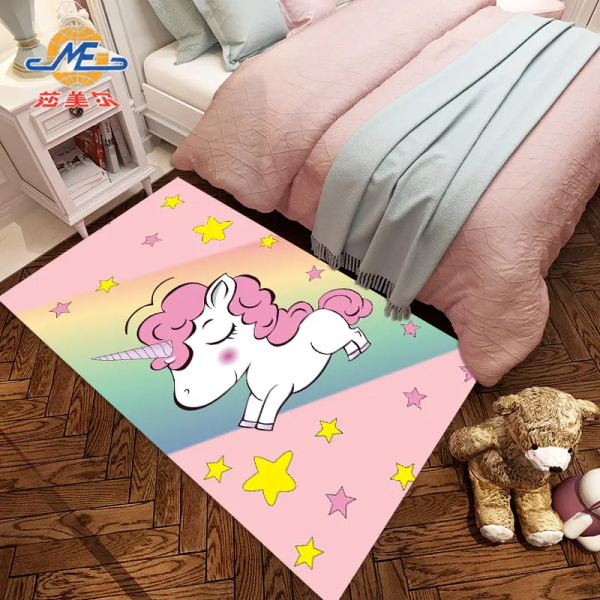 High Degree of Customization to Suit Your Preferences
Whether you are a fan of One Piece or Naruto, any image can be enlarged twice, four times, eight times, or even 16 times.
Moreover, any blurry image can be enhanced to high definition.
You deserve to have such cool anime rugs.
And the most important point is that it is really easy to operate.
With Diipoo's customized anime rug service, you only need to upload the picture, select the size, and place your order.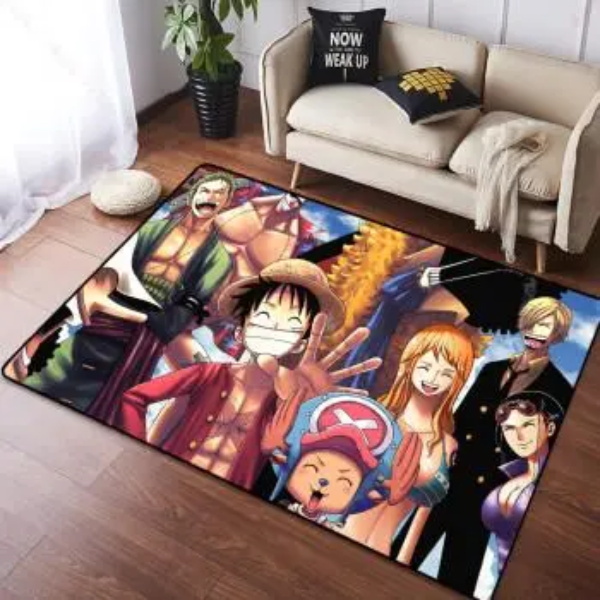 Choose from Various Types
The rugs come in vibrant colors and cute patterns and feature various anime designs, such as characters, landscapes, deserts, rocks, gardens, and more.
Diipoo can also customize rugs in different shapes, like rounds and squares, so you can have different anime rugs and fully enjoy the world of anime life.
Diipoo allows you to experience various rug atmospheres without leaving your home.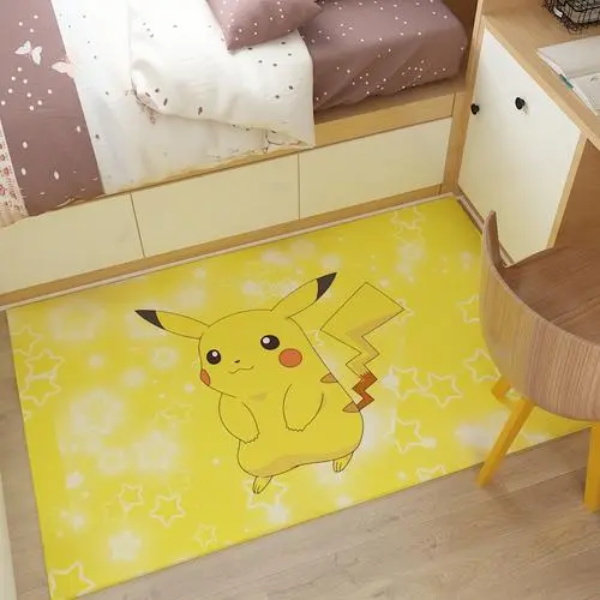 Spark Children's Interests
Children usually love playing on cool rugs.
Their interest will significantly increase when they see a beautiful anime rug on the floor.
For example, you can customize a Frozen-themed rug for them to learn about perseverance; or One Piece-themed rug for them to learn about determination.
Not only will they find comfort and freedom on these rugs, but they will also be encouraged to read their favorite books, satisfying their thirst for knowledge as they willingly engage in reading.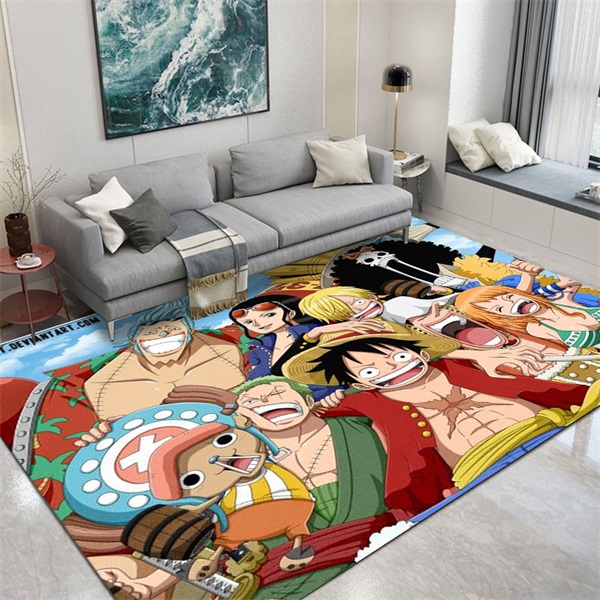 A Fascinating World of Anime
Creating our animated world in real life may pose some difficulties, but with an anime rug, we can bring our desired animated world before our eyes.
We get to experience the magic and wonder of animation firsthand, especially with advancements in printing technology for rugs becoming increasingly sophisticated.
rugs have become an indispensable part of modern home decor,
and having a cool anime rug turns your room into a work of art with added significance!
So, if you have an anime rug right now, you can completely transform your room into a cool anime world.
How about that? Are you already excited?
And as you can see, the benefits of having a cool anime rug go beyond just aesthetics.
It brings convenience and comfort to your life in many ways.
By using Diipoo's customized anime rug service, you can join me in experiencing the ultimate joy brought by anime rugs.