Who doesn't use dakimakuras now? You can hold it on a sofa or sleep by holding it or using it as a pillow. Or you can put one in your car. Diipoo recommend you to custom dakimakura.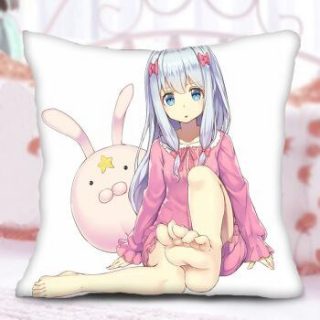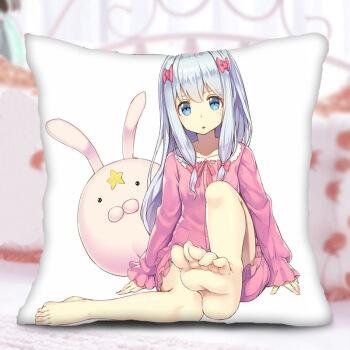 It can make your home look unique and different.
Many people have great demands on dakimakuras that are underestimated.
If each urban family has five dakimakuras, at least billions of dakimakuras are used by urban families worldwide.
The Japanese spread the dakimakura culture. Numerous cartoon figures were made in Japan. As a result, many peripheral products were made as well.
Many otakus love life-sized dakimakuras, so those cartoon girls of 1.5 – 1.6m are printed on such dakimakuras.
How to buy a suitable dakimakura?
Dakimakura Colors
The color is an important criterion. First of all, you need to find one matching the sofa's color and decorative style otherwise it will look weird.
If the indoor colors are fresh and simple, you may choose some dakimakuras with bright colors;
If the indoor colors are diversified, you'd better choose ones with simple colors.
Dakimakura Pillow case
The comfort level of a dakimakura depends on the pillow case material.
When choosing dakimakuras, you need to consider the comfort level and the matching degree with your sofa.
If your sofa uses smooth fabrics, you'd better choose dakimakuras made of 2Way fabric as well.
Dakimakura Models
The models can be diversified. Each customer may like different models. Like colors, it's required to choose ones matching the bedroom or sofa.
Diipoo provides custom dakimakuras of various shapes, such as square, rectangular, 3D oppai, and ordinary ones, for your choices.
Dakimakura Pillow interior
Commonly used inner parts include sponge, cotton, and hollow cotton. You can ask the seller for more information. In fact, the comfort level should be the main consideration.
As far as I know, the pillow interior for a dakimakura is quite important. You can choose PP cotton if you want a soft dakimakura that is strong to provide sufficient support.
Dakimakura Sizes
The whole bed may look inappropriate if the size is wrong.
You may choose a dakimakura as per the size of your bed. The perfect length of a dakimakura can be one third of that of your sofa.
Most dakimakuras are 50*150cm and 50*160cm. It may be floppy when you hold it, which makes people feel uneasy.
However, dakimakuras of various sizes have different costs. In general, cartoon dakimakuras of 50*160cm are 10 – 30 dollars higher than those short cartoon ones. You can make the decision based on your budgets.
When choosing any anime dakimakura, you hope that its service life can be up to 2 – 3 years. The dakimakura of 2WT fabric is definitely a perfect choice. Please choose one or more dakimakuras according to the above five dimensions.