Yes, Diipoo.com loves oppai so much that we created this oppai mousepad product!
In order to let everyone experience a unique service, we have found 4 oppai mousepad templates.
We provide four templates in different styles for everyone, I hope you can use the custom 3d mouse pad service, now Diipoo custom service has been restored, free shipping worldwide.
Before we customize the oppai mouse pad, we need to understand several implications
Let's Go!
Oppai Mouse Pad Template Meaning
Bleed Region: Will be cut by printer, but image must extend beyond this line to the full canvas
Display Region: All important details must be inside this area, anything outside of this area may be cut
Breast Region: Raised area. Appropriate part of the image should be positioned here.
Delete this notes layer when finished, but do not delete the rest of the template.
Diipoo Oppai Mouse Pad PSD Template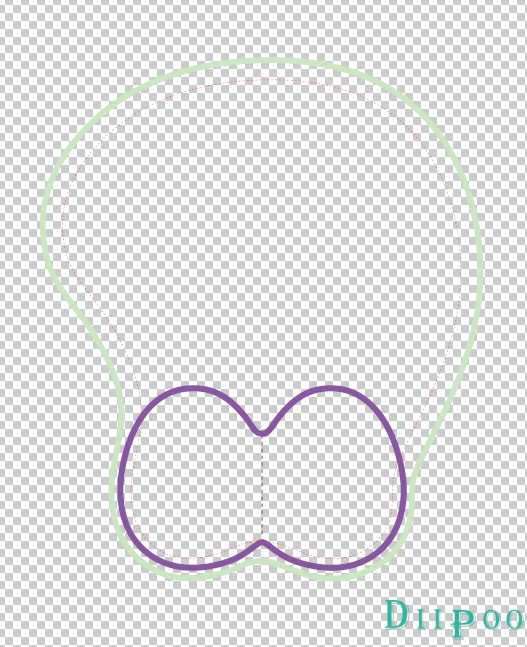 Download Link: Diipoo-oppai.zip
Diipoo Yupai Mouse Pad PSD Template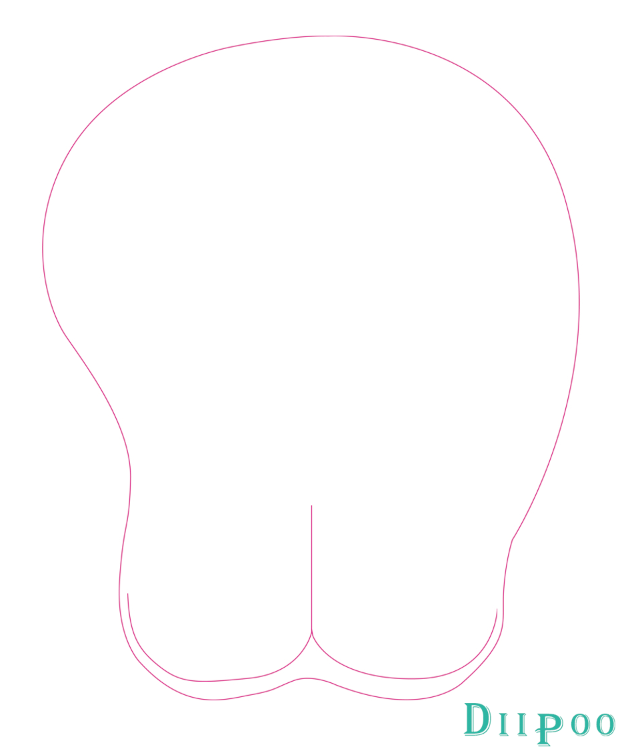 Download Link: Diipoo-yupai-mouse-pad.zip
Diipoo 3D Mouse Pad Template With Bleed Region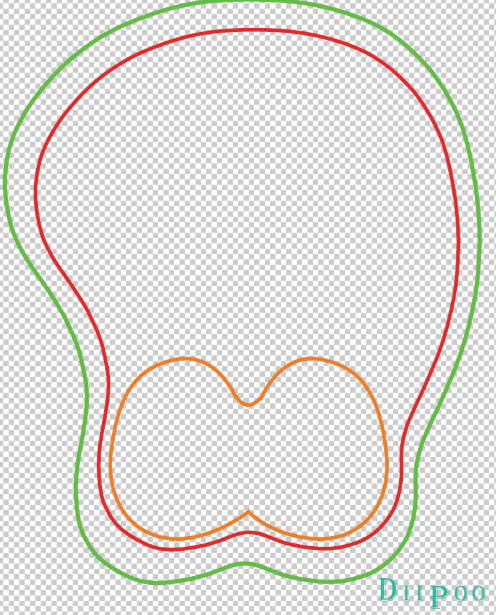 Download Link: Diipoo-3D-mouse-pad-template-with-Bleed-Region.zip
Diipoo Mousepad Revised Template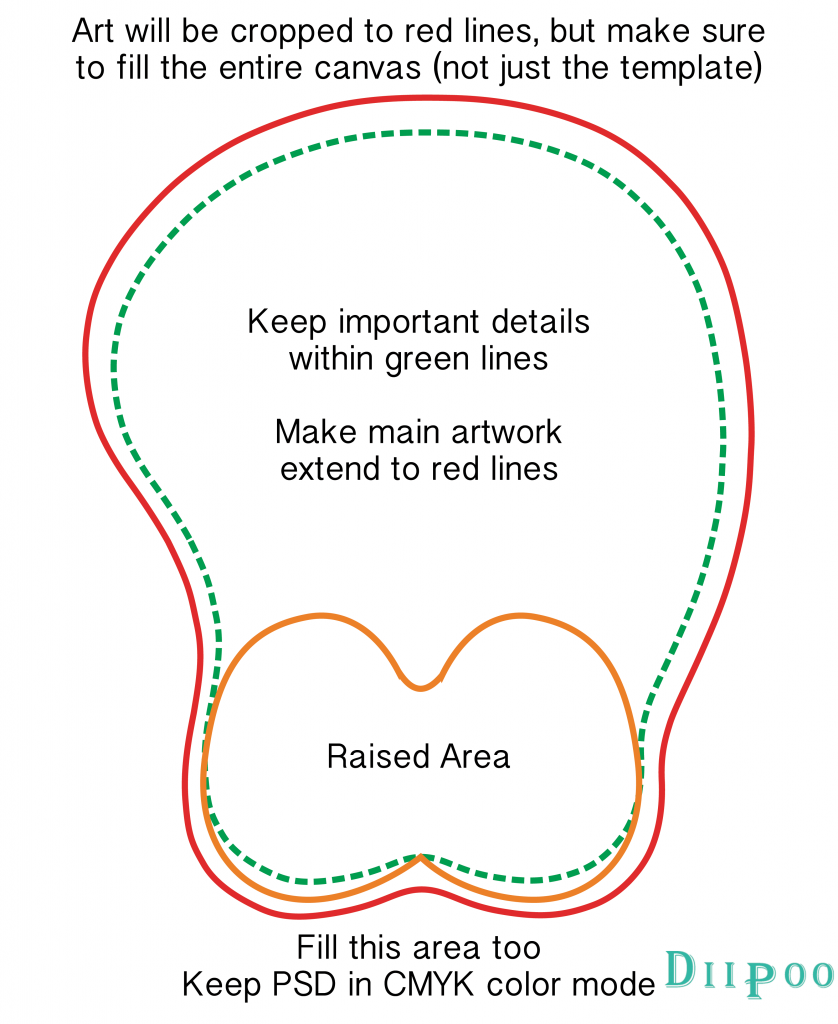 Download Link: Diipoo-mousepad-template-revised.zip
Oppai Mousepad Templates Tips
Keep important details within green lines Make main artwork ex.
Fill this area to Keep PSD in CMYK color mode.
Art will be cropped to red lines, but make sure to fill the ent.
Welcome to Diipoo Custom 3D Mouse Pad, we will process your order, please wait.