Why are more and more people starting to buy large anime rugs?
Large anime rugs were never a necessity in the past, as small ones were already suitable.
Nowadays, large anime rugs have become part of fashionable home decor and are gradually becoming the centerpiece of soft furnishings.
Diipoo's custom-made anime rug is non-slip, moisture-proof, and floor-friendly! It can even be machine washed! It's efficient!
You can customize large anime rugs with different themes to bring you into a whole new world of animation.
We offer square-shaped anime rugs, round-shaped ones, and various shapes that look great in any room.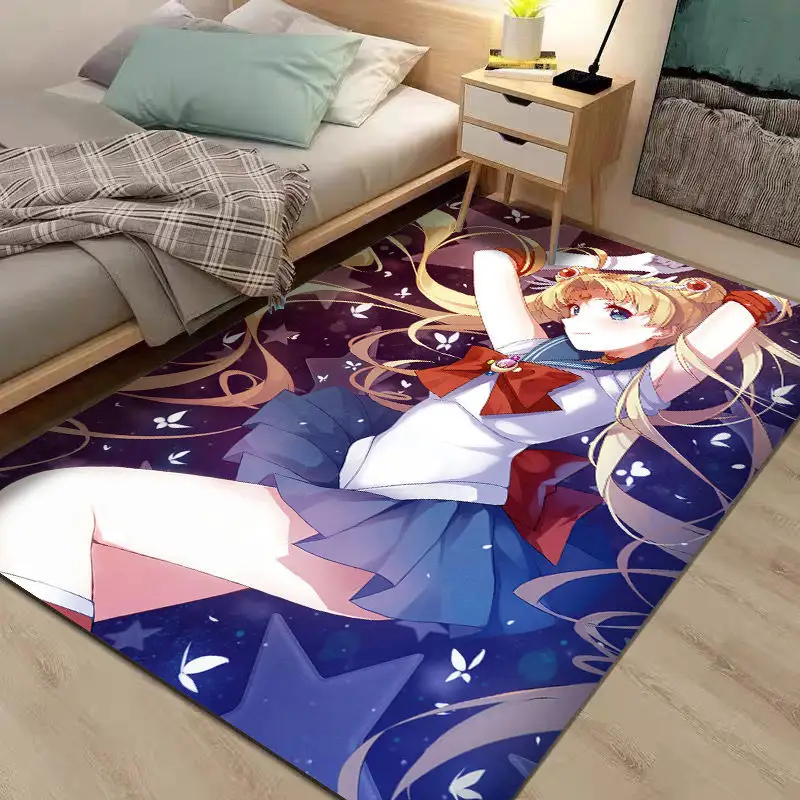 What Exactly Is A Large Anime Rug?
Anime has just started to gain popularity outside Japan, and fans are eager to show off their love for their favorite series.
They do this by customizing large anime rugs featuring characters and scenes from their beloved animations.
Large anime rugs can cover entire dining rooms, bedrooms, or living rooms, incorporating extensive animation elements into an otaku's home.
Why Should You Buy A Large Anime Rug?
A large anime carpet can break the monotony of plain floors and add color to previously empty spaces.
Different types of anime rugs can bring special surprises to your home.
At the same time, a large anime carpet can divide areas and decorate the floor.
10% Discount Code: diipoo10
Custom Anime Rugs: The online design tool, worldwide shipping, images can be enlarged up to 16x. You can enjoy a 10% discount using the discount code "diipoo10."
Designing a Large Anime Rug
One of the main attractions of a big-sized Anime Carpet lies in its design.
The range for designing an Anime Carpet is vast – from simple patterns to intricate scenes depicting popular characters and events from famous animated series.
Some popular choices include classic series like Dragon Ball Z, Sailor Moon, and Naruto, while others feature newer series such as Attack on Titan, My Hero Academia, and Demon Slayer.
Apart from featuring popular characters and scenes, Anime rugs often possess unique aesthetics that set them apart from other types.
Many Anime rugs employ bold colors and dynamic designs, capturing the energy and excitement of anime.
Another appeal of a large Anime Carpet lies in its versatility. Many people choose to use Anime rugs as decorative pieces in their homes.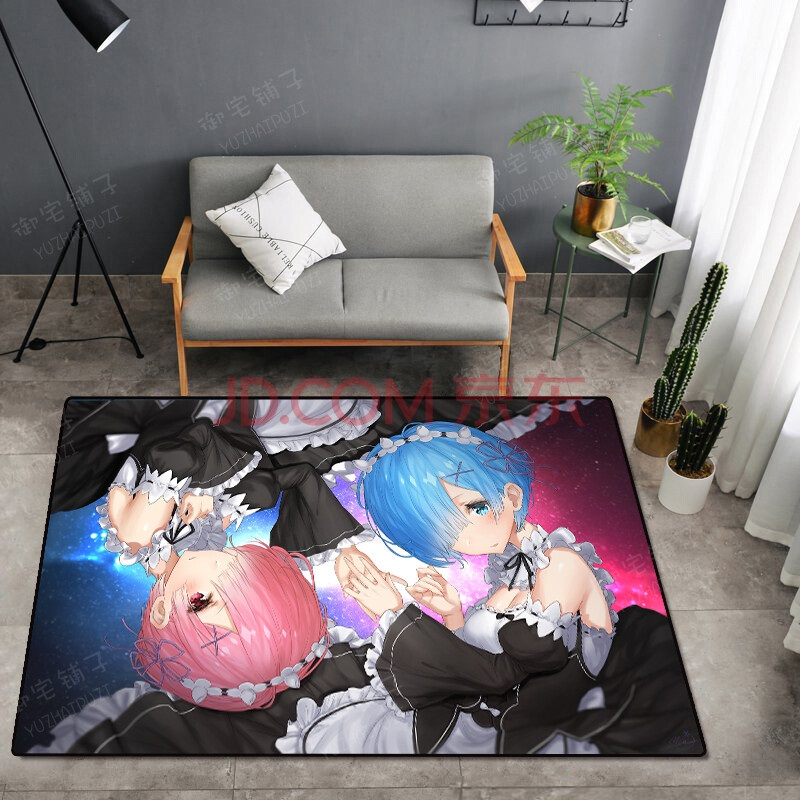 The Role of Large Anime Rugs
Material, pattern, and size make a carpet unique in space while giving it more distinctive qualities.
Anime Style
Cheerful Mood
Noise Reduction & Sound Absorption
Slip-resistant & Fall-proof
Insulation and Thermal Retention
Dust Storage and Air Purification
Protection against Floor Damage
Various Carpet Sizes
Buying a large anime carpet is excellent because it can effectively showcase the anime style, making your room more engaging and personalized.
Anime rugs usually have colorful patterns that add vibrancy and vitality to the room, creating a youthful atmosphere.
Choosing a large anime carpet that suits your home decor style allows you to display your favorite anime.
Cheerful Mood
Initially, large anime rugs were made from low-quality materials with low-resolution images.
However, these rugs are famous among fans as they express their love for anime.
Nowadays, with Diipoo's AI technology, we can transform blurry images into high-definition ones. With 16 times magnification capability, printed anime rugs are no longer blurry.
When you see a high-definition and high-quality large anime carpet, you will fall in love with it entirely.
With its rich colors and lively patterns, an anime carpet creates a cheerful and relaxed atmosphere that brings joy and relaxation.
Compared to traditional monotonous color block rugs, an anime carpet is more exciting and gives livelier vibes.
A large anime carpet can also create a unique sense of space, immersing oneself in an exciting and vibrant environment.
Choosing a customized anime carpet that suits your preferences enhances living comfort and brings pleasure and relaxation to your mood.
Noise Reduction & Sound Absorption
A larger-sized anime carpet has noise-reduction capabilities. It effectively reduces noise transmission between floors and absorbs echoes within the room for quieter surroundings.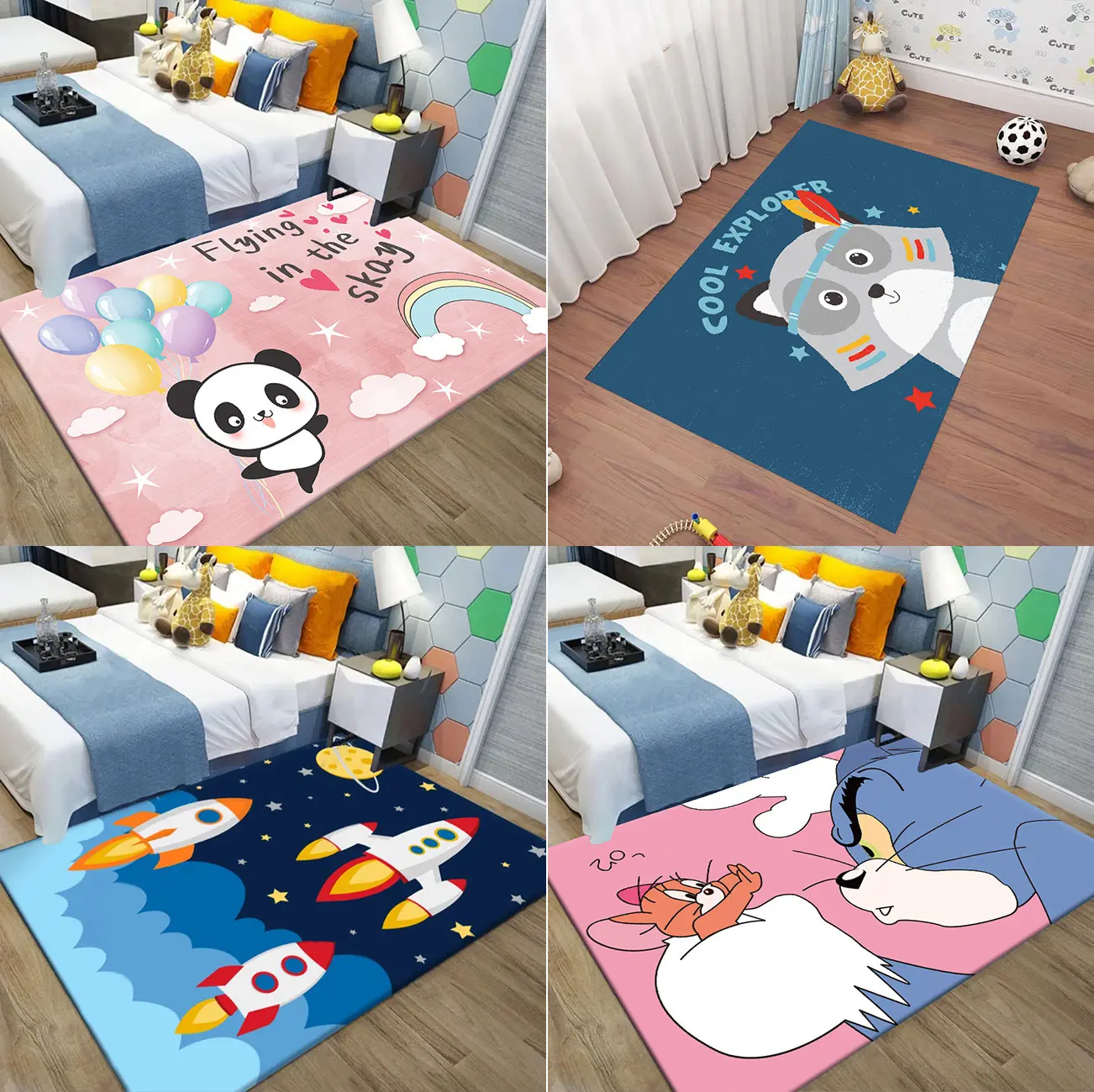 Slip-resistant & Fall-proof
A large anime carpet adds not only personalized decoration to the room but also has slip-resistant and fall-proof features.
Especially for families with children or elderly members, a large anime carpet can effectively prevent accidents caused by slipping.
Moreover, in damp environments, a large anime carpet serves as an anti-slip measure to ensure your family's safety.
Diipoo's Japanese anime rugs provide reliable protection for the safety of your family members.
Insulation and Thermal Retention
During winter, rugs can effectively block the cold air from the ground, preventing rapid temperature drops indoors and enhancing comfort.
Similarly, in summer, rugs can prevent the loss of cool air, resulting in energy savings by reducing the frequency of air conditioning usage and lowering energy consumption.
Large anime rugs can help achieve energy efficiency and improve the quality of life for otaku enthusiasts.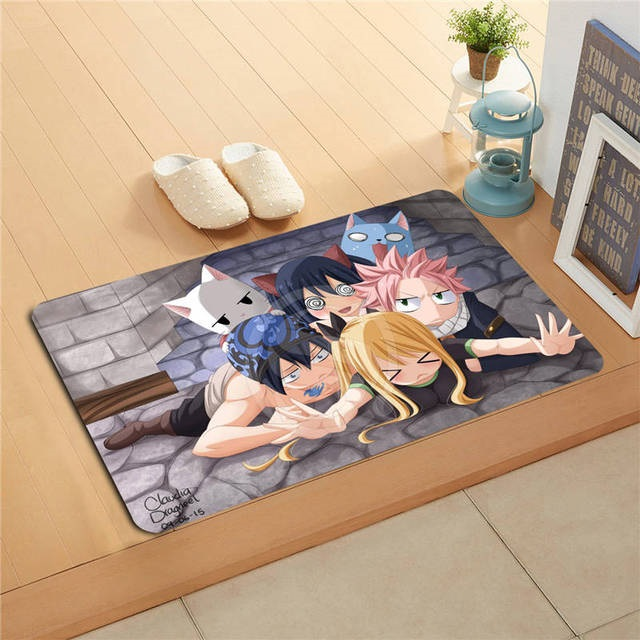 Dust Storage and Air Purification
Diipoo's custom-made rugs can absorb indoor dust and dirt, preventing them from floating in the air and purifying indoor air quality.
Rugs also absorb odors and harmful substances such as formaldehyde, reducing indoor pollution.
Furthermore, regular carpet cleaning prevents bacterial growth while maintaining a clean and healthy indoor environment.
Protection Against Floor Damage
In households, floors are prone to damage, such as scratches due to prolonged use or furniture movement, which affects overall aesthetics.
Laying large anime rugs over damaged areas on the floor reduces friction between furniture and flooring while protecting it from further wear.
Moreover, using large anime rugs helps prevent accidental collisions that could damage the floor.
Large anime rugs create a comfortable home environment and protect floors while extending their lifespan.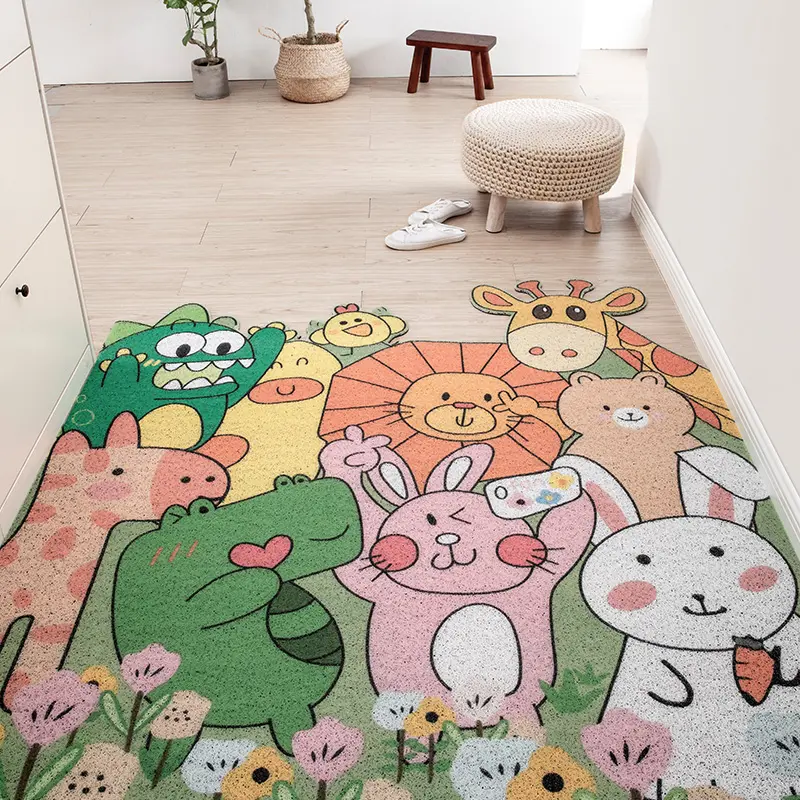 Various Rug Sizes
One advantage of purchasing large anime rugs is having multiple size options available.
Diipoo offers round-shaped anime rugs, square-shaped ones, and different shapes to meet various room requirements while allowing for personalized decorative styles.
For example: placing small-sized anime rugs in bedrooms creates a cozier atmosphere;
Choosing larger-sized ones for spacious living rooms ensures overall unity and coordination within space design.
To create a perfect home environment, please refer to our article: Rug Sizes for Rooms.
Different-shaped anime rugs provide more design inspiration. Selecting suitable shapes/sizes based on room layout enhances aesthetic appeal.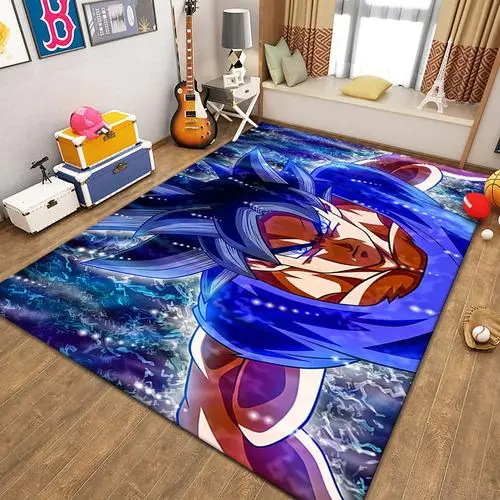 Why Choose Diipoo?
Quality Assurance
Diipoo's custom-made anime rugs are of high quality, with minimal shedding and non-slip bottoms. They are well-crafted and offer excellent value for money.
Practicality
Our anime rugs are both practical and visually appealing. They are easy to clean – shake the rug to remove dust.
They can also be machine-washed without requiring additional care. With vibrant colors, intricate designs, and large sizes, they make perfect additions to any anime fan's room.
Diipoo's vision is to provide customized living experiences for otaku enthusiasts! We offer services that allow images to be magnified up to 16 times their original size.
Large anime rugs have become beloved possessions among anime fans worldwide, with over 50,000 satisfied customers already.