Do you have an old and dirty rug at home?
What do you do with an old rug that hasn't been used in a long time?
Don't worry!
Diipoo has a book called "The Magic Guide to Old Rugs."
We will teach you some relaxed and fun ways to deal with it!
Follow me. Let's turn trash into treasure and save the environment together!
10% Discount Code: diipoo10
Custom Anime Rugs: The online design tool, worldwide shipping, images can be enlarged up to 16x. You can enjoy a 10% discount using the discount code "diipoo10."
The Transformation of Old Rugs
First, gather materials such as sequins, ribbons, shells, etc.
Then use glue or double-sided tape to attach these decorations to the rug.
This will make your old rug look incredibly dazzling!
Whether placed in your home or at the entrance to your bedroom, it will be a fantastic piece of art.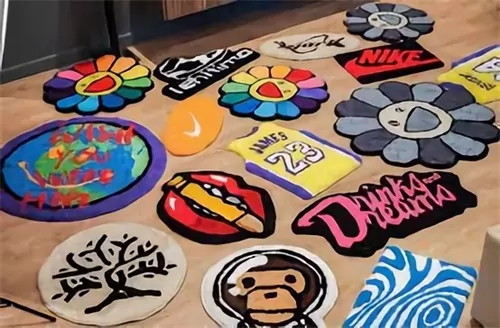 Super Rug Puzzle
This method is perfect if you enjoy puzzles or have children at home!
You can cut the old rug into small pieces and use them to create patterns you like.
It could be animals, flowers, or even your favorite cartoon characters!
Finally, hang the finished puzzle on the wall.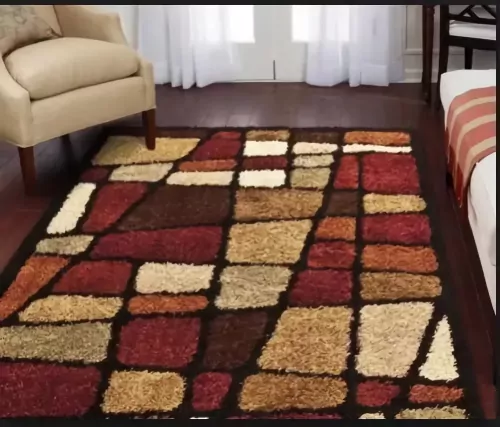 Make rug cushions
Cut the old rug into appropriate sizes and make soft cushion pads.
Put them on beds or chairs.
You can also paint the cushions in different colors and create a room full of fun colors!
Old Rug Lawn
In the summer, turn your old rug into a lawn.
First, place the old rug indoors or outdoors.
Then place some lawn-patterned mats on top.
And there you have it – a complete "lawn."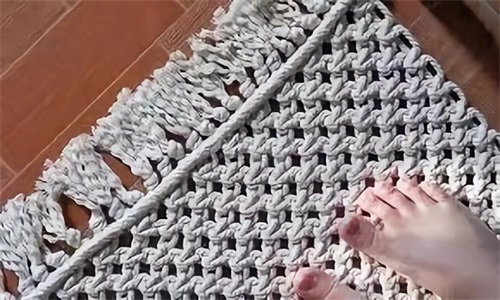 DIY Rug Sofa Cushion
If you have an old sofa or chair, use the old rug to make a new sofa cushion!
First, measure the seat size and cut the old carpet to size with scissors.
Next, sew the edges together with a needle and thread.
Finally, place your DIY rug sofa cushion on your sofa, and you'll have a beautiful sofa cushion ready to use!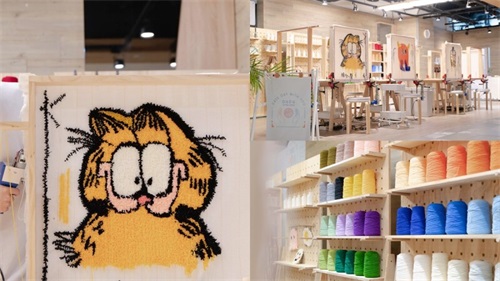 Rug Maze
If children in the house enjoy adventure and exploration, then we can make a little rug toy.
First, we lay an old rug outdoors or indoors in a particular area.
Then use rocks or wood to hold the carpet upright on the ground and shape it like a maze.
This way, the children at home can play games in the maze.
Carpet Paper Cutting Art
This trick is definitely for those who love art and craft activities!
We can first use scissors to cut the old carpet into different shapes, such as animals, plants, cars, etc.
Then, decorate the walls with these paper cutouts or stick them on the windows, making your room exciting and unique!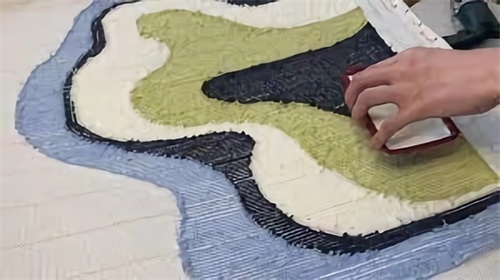 Why choose Diipoo?
Of course, Diipoo's custom rug service is designed to provide customized living for otaku!
In terms of cleaning, whether it's a new or old rug, wash it in the washing machine.
Even for new rugs, shaking them will remove impurities.
The steps for customizing rugs are also quite simple.
Diipoo can customize anime rugs in different sizes, such as round anime rugs, cute anime rugs, and irregular-shaped anime rugs.
All we have to do is find our favorite photos online.
Then upload the images and choose the size before placing your order.
How about that? Isn't it super easy?
10% Discount Code: diipoo10
Custom Anime Rugs: The online design tool, worldwide shipping, images can be enlarged up to 16x. You can enjoy a 10% discount using the discount code "diipoo10."
So whether it's a new custom rug or an old one, it can become a valuable piece of art worth collecting.
I believe that through this article, you have already learned how to use old rugs.
So the next time you're faced with an old carpet, don't rush to throw it away.
Whether it's redecorating your home creatively with rugs, creating rug sofa cushions or rug mazes, or even transforming old carpets into fashionable items, we can discover their potential and new uses.
Plus, working with old rugs can be a creative and enjoyable process.
Remember: Don't let old rugs sleep in the corner.
Let them be our partners in unleashing creativity!
Finally, I wish you all a lot of fun and a sense of accomplishment in dealing with old rugs.
Let's contribute to the environment and the beauty of our planet together.