As an otaku, Lei, when I wanted to buy an anime carpet to decorate my room.
I found the rugs to be expensive. Why are rugs so expensive? Are expensive rugs worth it?
Why is that?
Rugs are typical indoor decorations people love for their unique beauty and comfort.
However, many people may find rugs relatively expensive and wonder why they are so pricey.
Eight factors influence the high price of rugs.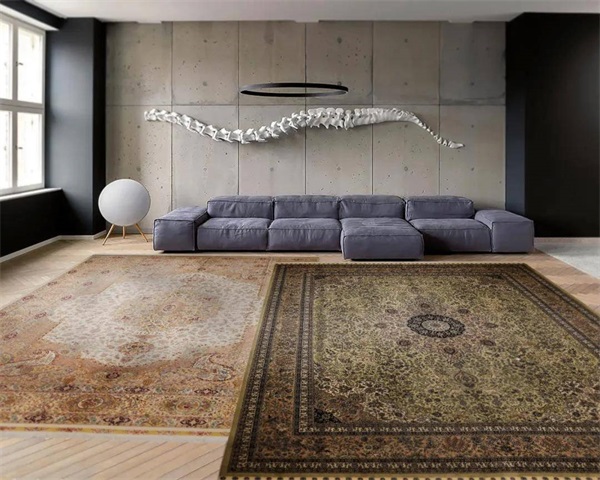 Material Cost
Simply put, better materials come with higher costs!
Area rugs can be made from wool, silk, nylon, or polyester.
Generally speaking, natural fibers tend to be more expensive due to higher production and harvesting costs.
Expensive carpets can also have rare materials like silk or special types of wool.
which further increases the cost of the carpet.
Diipoo currently offers a variety of materials for you to choose from.
Craftsmanship
The manufacturing process is intricate and complex, which adds to the cost.
Handmade carpets usually require skilled craftsmen who weave or knot them by hand, requiring significant time and effort. This also increases the production cost.
Even machine-made carpets have lower costs compared to handmade ones.
But if you want higher quality, it requires more precise machinery, leading to increased costs.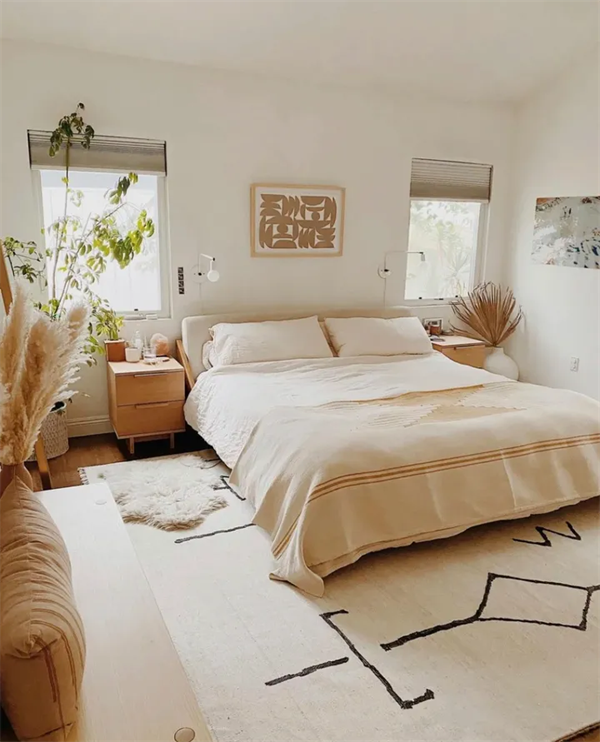 Designs and Patterns
Designs and patterns also incur creative costs.
Firstly, some high-end carpets feature unique designs and distinctive patterns created by professional designers through custom processes.
The creativity and labor costs involved in designing, along with custom requirements, contribute to the price of the carpet.
Additionally, particular carpets may have intricate patterns with color variations that require meticulous weaving techniques and dyeing processes by craftsmen.
This further raises the production cost of the rug.
Regional Differences in Manufacturing
The rug's price depends on where it is made.
Some regions, such as Turkey, Iran, and Nepal, are renowned for their unique craftsmanship.
Rugs from here are valuable due to their unique production and rich history.
Market Supply and Demand Relationship
Rug prices depend on market supply and demand.
If a specific type of carpet is in short supply or highly sought after by consumers, the price tends to rise.
Rugs are fancy and expensive; if people want them a lot, prices increase.
Additionally, some particular carpets are limited edition or made with unique craftsmanship and materials, increasing their price.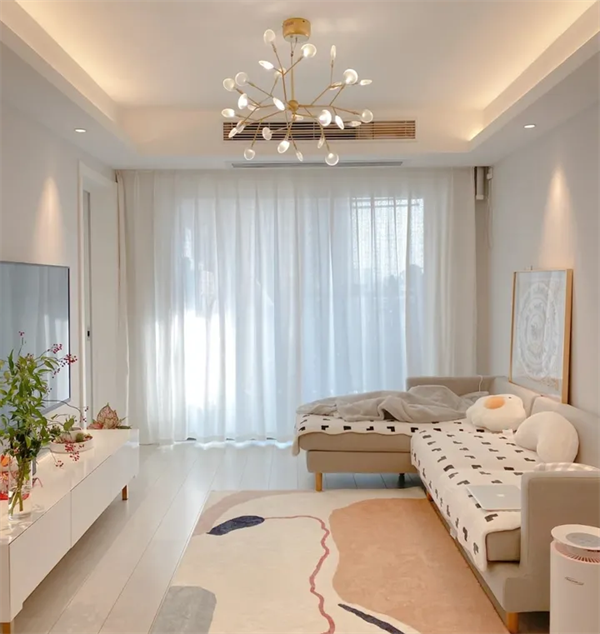 Quality and Assurance
High-quality rugs often come with higher prices.
They are made with selected materials and advanced techniques for detail and durability.
These carpets typically have longer lifespans and better performance, hence their higher prices. Furthermore, some brands and manufacturers offer quality guarantees and after-sales services, which also reflect in the price of the carpet.
The cost of a carpet depends on its quality, usefulness, and special features..
All these factors contribute to what you get when you pay for it.
Often expensive carpets possess several key features:
Durability
Comfort
Sound Absorption
Thermal Insulation
Indoor Air Quality
Artistic Value
1. Durability
Durable rugs are made with stain-resistant materials for long-lasting use.
This ensures that the carpet has a long lifespan capable of enduring prolonged use.
Investing in a superior-quality carpet can provide you with years of comfort and aesthetic appeal
2. Comfort
Carpets offer a soft underfoot feel that is particularly suitable for homes or bedrooms where comfort matters most.
After all, carpets provide excellent cushioning for your feet, reducing pressure while walking or standing and creating an overall warm ambiance.
3. Sound Absorption
Expensive carpets reduce noise and echo, making homes quieter and more private.
They are great for residential buildings.
4. Thermal Insulation
Expensive carpets usually have good thermal insulation properties preventing cold air conduction from beneath the floor.
We need more warmth in winter to lower heating expenses.
5. Indoor Air Quality
Compared to hard flooring, carpets can trap dust and pollutants in the air, preventing them from spreading.
Regular cleaning and maintenance of carpets can help improve indoor air quality.
6. Artistic Value
As a form of art, carpets carry unique cultural and historical value.
Especially for higher-priced handmade carpets, they possess collectible value due to traditional craftsmanship and add charm and personality.
Transportation Costs
Transportation fees also influence the cost of a carpet.
Diipoo's "custom anime rugs" shipping fees are calculated in the following way.
Standard Shipping: For weights up to 1 kilogram, the shipping fee is approximately $10, with no additional charges for overweight items.
Express Shipping: We charge a flat rate of $20 with no additional charges for overweight items.
In general, we do not charge extra shipping fees.
We will weigh wholesale carpets to calculate the total shipping cost if you choose wholesale carpets.
We will then contact you via email to arrange payment for the shipping fee.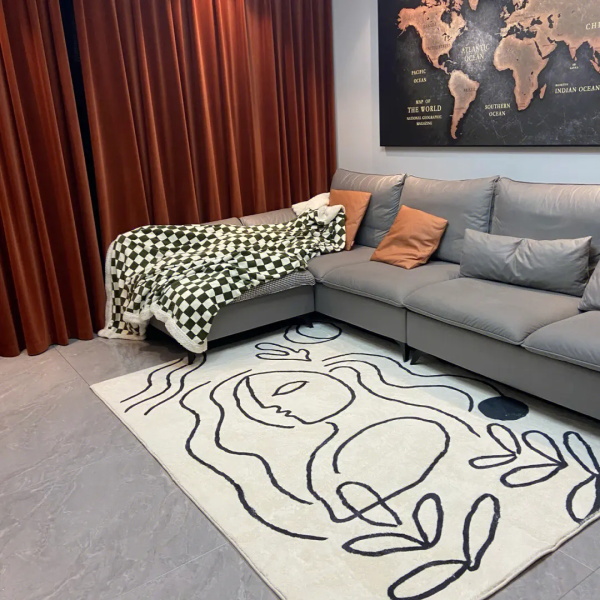 Labor Costs
Carpets from US or Europe are costly as they lack cheap labor.
As a factory, you need to pay wages to workers to make carpets for you.
Workers' wages in the United States and Europe are relatively high, resulting in high labor costs.
Therefore, this also contributes to the high price of carpets.
The living room, dining room, bedroom, and balcony sizes are different.
We must choose a suitable carpet for each space to achieve perfection.
The larger the rug, the higher the cost.
Larger carpets require more materials, labor, and dyeing processes, reflected in the cost.
Why Choose Diipoo?
Diipoo's custom anime carpets are machine-made rugs with very low costs and shipping fees.
Our vision is to provide a customized living for otaku!
Advantages:
1. 2x, 4x, 8x, 16x image enlargement; blurry images become clear.
2. Clean rugs by machine washing or shaking to remove dirt.
3. Custom sizes: more than six options including 40×60 cm, 50×80 cm, 60×90 cm, 40×120 cm, 50×150 cm, and 150×200 cm.
4. Various types of carpets: round-shaped ones and square-shaped ones with different designs.
5. Three-step custom process: upload an image, select a size, and place an order.
The expensive price of carpets is due to various factors such as material costs, production techniques, designs, and patterns working together.
Used for decoration or investment reasons.
Purchasing a custom anime rug from Diipoo will add warmth, comfort, and unique charm to your home environment.
10% Discount Code: diipoo10
Custom Anime Rugs: The online design tool, worldwide shipping, images can be enlarged up to 16x. You can enjoy a 10% discount using the discount code "diipoo10."